A New Airport Near Machu Picchu?
It's a plan representative of larger issues in tourism strategy and promotion.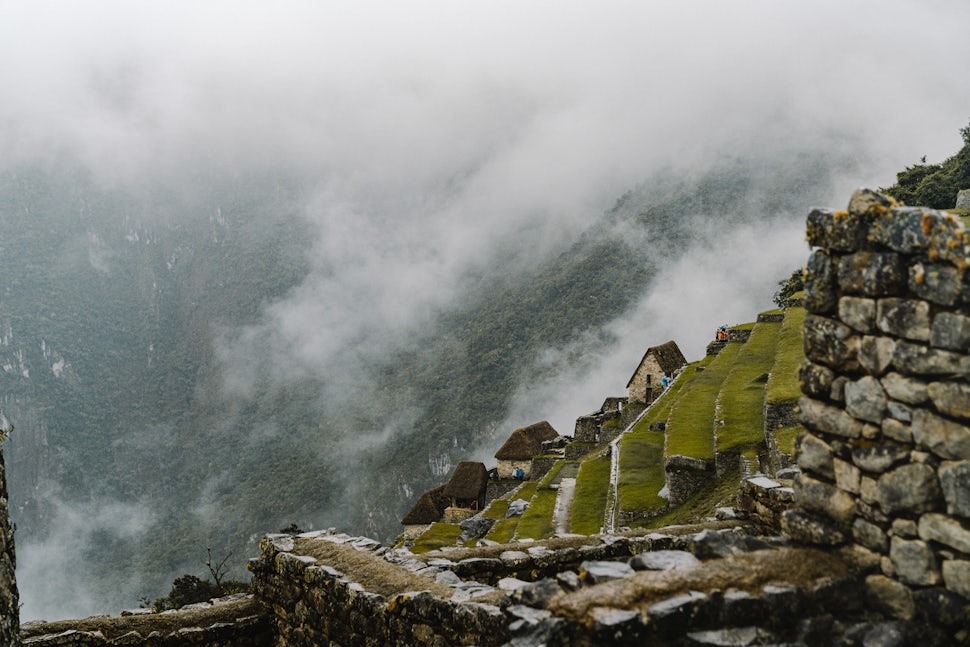 The town of Chinchero sits approximately midway between Cusco and Ollentaytambo, the main jumping off point for a visit to Machu Picchu. In 2018 alone, over 1.5 million people visited the iconic Inca site. Most will arrive here in similar ways — a flight to Lima, a connnecting flight to Cusco , and then transport to Ollentaytambo (driving through Chinchero) where they'll either board a train, or depart on the now extremely popular Inca Trail to reach Machu Picchu.
This small town now sits at the center of a conflict between the government, archeologists, and locals, as it is the planned site for a new international airport. While supporters of the development feel that it is a necessary construction to alleviate the taxed tourism infrastructure of Cusco, critics point out that flight paths would pass low over nearby Ollantaytambo and its Inca sites, causing potentially incalculable damages to the Inca ruins. (In a related incident, many locals believe that blasting for a hydroelectric dam in recent years caused significant damage to Machu Picchu).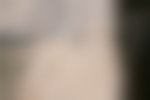 A Delicate Balance
Peru's tourism economy is extremely reliant on Machu Picchu — nearly 1/3 of all visitation to Peru. It's hard to put that in perspective, but imagine if the majority of tourists to the USA only visited Yosemite. While a boon for local economies, such a narrow avenue for tourism makes for overcrowding at sites, and bottlenecks in travel. There's only one way in and out of Machu Picchu (and another airport isn't going to help that).

As Machu Picchu has grown in popularity over the last 10 years, the Peruvian government has implemented a few strategies to combat crowds. These include
In 2018, tickets were limited to half day (morning or afternoon). However, this actually increased the number of available tickets to double the traffic that UNESCO recommends for the fragile site.
Most recently they implemented a "one ticket — one entry" rule.
It's a supposed rule that all visitors must be accompanied by a guide, but this doesn't seem to be enforced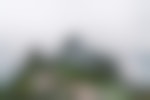 It's easy to to approach these kinds of topics without acknowledging the privilege that comes with criticizing other countries for not providing a pristine and perfect tourism experience for "us". I also recognize the irony of having just returned from a visit Machu Picchu. But I think it's important to recognize that tourism to popular sites is not inherently bad. Visitation to Machu Picchu supports tens of thousands of Peruvians in Cusco and nearby villages both directly and indirectly. These places are magnificent, and inspiring, and deserve to be known, visited, and appreciated. However, I think it's worth examining whether the development of an additional international airport is truly needed, or whether it will continue to overtax local infrastructure, damage the natural beauty visitors come here for, and potentially pull valuable visitors away from Cusco. Unfortunately, one of the key criticisms by Peruvians is constant mismanagement of funds or outright corruption (by the government) when it comes to responsibly managing tourism and the preservation of Inca history, sites, and culture.
Andres Adasme, a Cusco local who designs experiences for Mountain Lodges of Peru, had this to say:
"I think it won't help tourism but instead make the Chinchero and Maras Valley more crowed -- and little by little the city will grow and destroy the natural beauty. Also, the way that people visit Cusco will change -- because the altitude is lower, many passengers will prefer to spend more days in the Sacred Valley than in Cusco (11,152'), so the valley will suffer an explosion of more and more hotels."
Overtourism
As overtourism becomes more and more of an issue worldwide (both environmental and experiential), I'd love to see tourism boards react to situations like these by promoting diverse travel opportunities, rather than doubling down on star attractions. Peru is a beautiful, diverse country — only a fraction of which is promoted or being actively developed for tourism. And while a factor, you can't blame Instagram and social media for everything .  There is a pervasive notion that the tourists themselves are to blame, whereas tourism boards and local government policies are often just as culpable for emphasizing popular areas or enacting policies that exacerbate or create overcrowding.
It is heartening to see that some local governments and tourism bureaus are taking active measures to both promote responsible tourism, and in some cases even intentionally push people off the beaten path or limit visitation in a variety of creative ways. Many forward-thinking DMO's are actively working this into their overarching strategies.
The northern beaches of Peru have incredible surfing and massive Pre-Inca sites. The mountains near Huaraz draw experienced climbers from around the world, but there are incredible opportunities for all travelers who want to explore the Cordillera Blanca, Cordillera Negra, or Huayhuash. If you're still gunning for the Sacred Valley, maybe get a bit off the main path with the Lares Trek (some local operators like MLP are running trips focused on less traveled areas of the Sacred Valley) or backpack to Choquequirao, the Inca site that is THREE TIMES as large as Machu Picchu (that you've probably never heard of).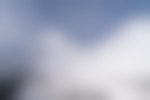 So what can we do as individuals?
I'm not going to tell you to not visit Machu Picchu, or anyplace you'd love to go for that matter. It's not my prerogative to mandate how and where folks should travel. However, I can suggest that next time you plan a trip, stop for a moment to consider where you're going, and why. We can make intentional decisions to visit new places, get off the beaten path, and potentially have richer experiences for it. Or, we can choose to travel in shoulder seasons rather than peak travel times.
In some ways, it is us, the tourists, that dictate overall tourism strategy. Many destinations will be reticent to invest in more diverse campaigns until it's clear that there is a preponderance of travelers discussing, visiting, and sharing new areas.
Alberta is more than Moraine Lake. There's more to see in Yosemite than Glacier Point. Arizona is more than Havasupai. And Peru is more than Machu Picchu (or Rainbow Mountain). The information is out there, as the detractors of geotagging constantly remind us (I recommend Katie Boue's piece on the subject). It just takes a bit of effort sometimes.
Adventure awaits.
We want to acknowledge and thank the past, present, and future generations of all Native Nations and Indigenous Peoples whose ancestral lands we travel, explore, and play on. Always practice Leave No Trace ethics on your adventures and follow local regulations. Please explore responsibly!
Do you love the outdoors?
Yep, us too. That's why we send you the best local adventures, stories, and expert advice, right to your inbox.