Gear Up
Spring is right around the corner, and whether you are an avid outdoor enthusiast or you are new to backpacking now is the time to get your gear in order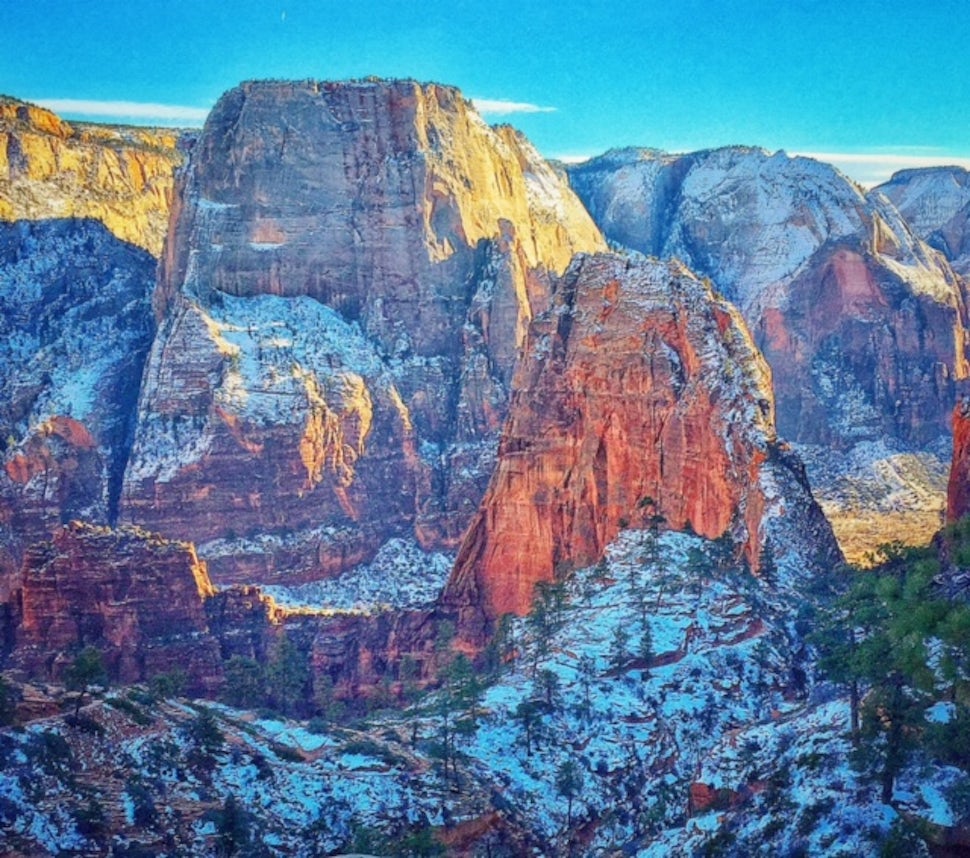 It seems like yesterday I was prepping for my first legit backpacking trip and I felt prepared for just about everything except knowing what gear I would need. How big should my backpack be? Do I need rain gear? Why are there so many options for a cathole trowel? What temperature rating do I need for my sleeping bag? I finally said screw it and just started ordering what I thought would work best. Luckily it worked out for me, but over time I have replaced some of that original gear and I have a better idea of what works well for me, and what doesn't. Everyone is different, and some people live and die by their gear preferences, but I think a lot of it boils down to trial and error. The following information is just meant to get you on the right path, and to hopefully open up some discussion on what other readers prefer. Now let's get started.
Backpacks
Most of my outings are at least 4-5 days, so I typically use REI's Yosemite 75 pack. For shorter trips or day hikes I typically opt for my 28L pack from Mountain Standard. The size of your backpack is really determined by how long you are going to be relying on what you pack. Only venturing our for the day? 20-25L is plenty of room, I'd recommend keeping it around 40-50L for a weekend, and then shoot for at least 65L for an extended trip. Honestly, it's hard to gauge how much room you will need unless you can look at the pack and see how it stores your gear. Stores like REI encourage you to come in and test the gear out and I highly suggest this as well, I've even seen people bring in a crate of gear to see how it fits in the bag. Additionally, some packs have all sorts of compartments, zippers, pockets, etc. Think about what will be beneficial for you, don't think you need every bell and whistle imaginable. Lastly, your bag is your livelihood in the backcountry. You want to ensure it fits what you need and it will withstand the elements, so don't opt for the cheap route with your backpack.
Sleeping Bags and Pads
I'm not real picky on my sleeping bags, I'm normally so exhausted by the time I crawl in my tent anything will work if it keeps me warm. Look at the temperature rating and figure out how cold it gets at night. I use The North Face Aleutian for most of my trips, and it definitely keeps me warm as long as temps stay above 20 degrees. I used it in 10-20 degree temperatures in Zion last winter and it still kept me warm enough to sleep. Keep in mind the temperature rating is just a guideline; metabolism, sleeping surface, and what clothes you are wearing can all factor in to how warm (or cold) the sleeping bag keeps you. Most 3 season sleeping bags will serve you well, but if you plan on winter camping it's imperative you ensure the temperature rating of the bag matches with the expected temperatures you will see in the middle of the night; again, I would try it out before fully committing. Most people think to add layers if they are cold in their sleeping bag, but some people argue the less clothes the better. A quality sleeping bag will insulate the heat your body gives off and if you are sleeping with minimal clothes on the sleeping bag should keep you nice and toasty. Lastly, keep in mind the ground is going to feel colder than the air, and you will lose a lot of body heat if you aren't using a sleeping pad or some sort of insulator other than your sleeping bag. Similar to sleeping bags, your sleeping pad will have an insulation factor. The pad's ability to insulate is measured as an R-value; the higher the R-value, the warmer it will be. My Klymit sleeping pad is rated at 4.4 and I've never felt cold while sleeping on that; and it packs nicely in a stuff sack.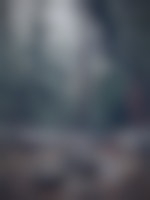 Tents
I think this is the easiest decision; how many people are sleeping in the tent? You don't need a luxurious spacious tent, it should fit your sleeping bag(s) and a few other things. If you plan on backpacking ensure the tent isn't too bulky and there are minimal poles (1 or 2). I'm a fan of freestanding tents and the current models take little time to set up. (I'd love to hear some opinions on non-freestanding tents). I would recommend purchasing a footprint for the tent, some might think this isn't necessary but I believe it will help my tent hold up a little longer than normal. Just for reference, I use the REI Passage tent. Lastly, ensure the tent comes with a rain fly and you know how to set that up. I guarantee if you think it won't rain on you, it's going to rain on you.
Boots and Clothes
I should have put this section at the top because I think the right, or wrong, pair of boots can make or break your trip. I would spend a decent amount of time researching pros and cons on boot selection. I think having some sort of waterproof capabilities is a must. I have a pair of Asolo's I love and then a great pair of Vasque boots for any expeditions where I expect to trek through snow and cold temperatures. Adding a great pair of merino socks can help improve comfort and also keep your feet warm. As far as clothes, I suggest keeping it simple; look for dri-fit type material, avoid cotton, and think about weather conditions when you are out. Don't hesitate to check out your local thrift store to find good options for clothing. I typically bring the following for any extended trip; light sweats to sleep in, 2 pair of underwear, one pair of pants, one pair of shorts, 2 shirts, 2 pairs of socks, a light jacket, and a lightweight rain suit. Weather conditions determine if I bring anything else, but bringing all of that allows me to wear something and have another pair of clothes to rinse and dry for backup. I also highly recommend putting some moleskin in your First-Aid kit. Blisters are almost inevitable, and moleskins can be a life saver for you.
Rain Gear
I mentioned this in the clothing options but it's imperative you have a lightweight rain suit and a rain cover for your pack. If you anticipate hiking or backpacking in areas that see a lot of rain you might opt to spend the extra money on quality waterproof gear. Austin Jackson has a great article on things he wished he would have known when he started his outdoor adventures and he mentions the benefit of waterproof gear. My rain gear is pretty cheap, but it does what I need it to do.
Other Items
These recommendations are just a starting point, and I am by no means an expert, I just know what works for me. I highly recommend testing out your gear before heading to the back-country. I also recommend seeing what other people use, I have received countless opinions that have swayed me to buy specific gear, and other opinions that have resulted in me avoiding certain equipment. Don't let the countless gear options and variety intimidate you, ask around and test everything out and before you know it you will have your gear selection down to a science.
Life fly's by, but it seems those moments in nature help slow things down just enough to appreciate everything a little more than normal. Hopefully feeling a little more confident about your equipment motivates you to venture a little further in the wilderness. Feel free to post other comments or suggestions below.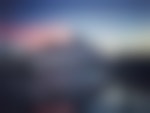 We want to acknowledge and thank the past, present, and future generations of all Native Nations and Indigenous Peoples whose ancestral lands we travel, explore, and play on. Always practice Leave No Trace ethics on your adventures and follow local regulations. Please explore responsibly!
Do you love the outdoors?
Yep, us too. That's why we send you the best local adventures, stories, and expert advice, right to your inbox.