6 Great Workouts to Get You Ready for Your Next Backpacking Trip
Backpacking trips can be grueling physically and mentally. Practice these six exercises 6-8 weeks before your trip to dominate the trail!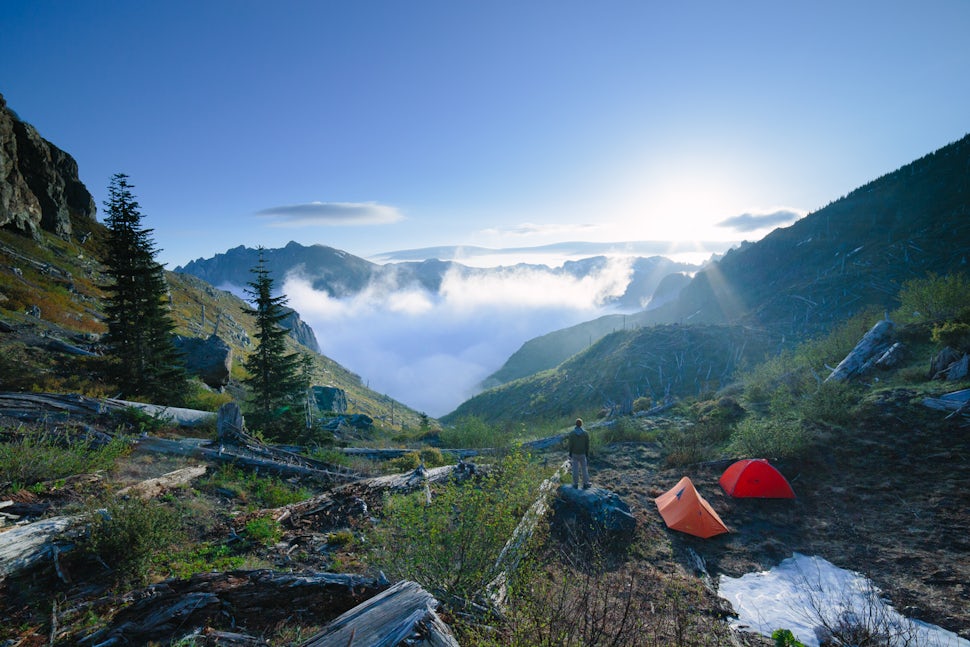 I've had several conversations over the past couple of weeks with friends, co-workers, and other outdoor enthusiasts about spending time outside. I'm intrigued on why people hike, backpack, climb, camp, etc. and I am very interested in why people don't! It seems one of the common themes is people don't think they are physically fit enough. I can understand the fear, but that shouldn't prevent anyone from pursuing a goal. I love the quote "a goal is only a dream if there isn't a plan." Make it a plan to tackle these 6 exercises and you will be one step closer to conquering that trail you've been thinking about.
1. Straight Leg Deadlifts
Your backpack is putting constant stress on your low back so if you are tackling an overnight or multi-day trip this is going to be one of the most important exercises you can do. Deadlifts primarily target your hamstrings, but the low back muscles are helping to execute the motion. Hamstring and low back strength and flexibility are crucial on the trail, the muscles are almost constantly being engaged and the last thing you want is to cut your trip short because you can't bend over or because your hamstrings are screaming at you to stop moving. Here is a great example on how to perform the exercise.
2. Monster Walks
If you are anything like me you will consistently neglect strengthening and stretching your hips before a long trip. I'm cussing myself because I seem to have to constantly stop to stretch out my hip abductors on the trail. Perform this exercise 3-4 times a week to avoid preventable pain. If you are carrying a pack of 25 lbs or more I highly recommend making this a consistent part of your exercise regimen. The switchbacks will still be challenging, but you won't feel like the trail is laughing at you.
3. Squats
This one might be obvious but as the old saying goes: "the legs feed the wolf." If you are going to bag that peak or conquer the switchbacks your leg strength and endurance is what will get you there. Focus on your form and you will also increase hip strength and flexibility. You never want your your legs to fail you while you are on the trail, so learn to love leg days! Here are some various squat exercises to give you plenty of variety. Plus you might need additional leg strength to help carry your friends gear because their hips and legs need a break.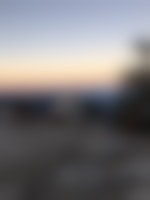 Photo: Kevin Abernethy
4. Kettlebell swings
This one gets your whole body engaged and it's going to build explosive power and also improve cardiovascular and muscular endurance. Some people refer to kettlebell swings as the perfect exercise; it's done in a functional manner and uses the entire body rather than just isolating muscle groups like most machines do. Check out this video for step by step instruction on how to correctly perform the swings. This exercise literally helps with all physical aspects of hiking and backpacking; from carrying a weighted pack, to staying balanced as you traverse up uneven terrain, to squatting behind a tree when nature calls.

5. Bear Crawl
Bears are a part of our parks and forests, so why not dedicate an exercise to them? Bear crawls will help build strength in your core, shoulders, and hips while also improving your cardiovascular endurance. It's harder than it looks so aim to crawl 10 yards and work your way up from there. Want to make it more diffcult? Combine forward bear crawls with reverse crawls to maximize benefits of the exercise.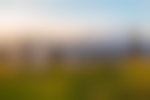 Photo: Beau Ramsey
6. Cardio
I never want to worry about getting exhausted on the trail. Physical fatigue will also take a mental toll on you, if you are physically exhausted you are more likely to make mental mistakes. I might overdo it with the cardio but the key is pushing yourself past what you are used to. On long trips I can taste the beer and almost smell the pizza when I only have a couple of miles left, I want to be able to run to that meal rather than practicing my bear crawl to get to the finish line.
Hopefully you are spending time outdoors because you enjoy it. I love any outdoor adventure and I personally want to be able to to soak it all in rather than worrying about a nagging pain or muscle soreness. Injuries and mishaps are bound to happen but the more physically prepared you are the more likely you will be to overcome those mishaps. Additionally, there is a library of exercises that will help you on the trail. Comment below if you need more variety or are wanting to target a specific area. See you on the trail!
Cover photo: Andy Best
We want to acknowledge and thank the past, present, and future generations of all Native Nations and Indigenous Peoples whose ancestral lands we travel, explore, and play on. Always practice Leave No Trace ethics on your adventures and follow local regulations. Please explore responsibly!
Do you love the outdoors?
Yep, us too. That's why we send you the best local adventures, stories, and expert advice, right to your inbox.