Chillin' at TNF Basecamp Orlando
An unforgettable event that brings people together to enjoy the outdoors in the Ocala National Forest, Florida.

What's it like to be an active part of a great community of people where you can collectively enjoy the outdoors? INCREDIBLE.
The Outbound Collective and The North Face crew created an amazing space where you can get connected with both people and nature and called it Basecamp. In a world where we are becoming more virtually connected, it's refreshing to unplug and connect face-to-face. As an Explorer, I had the opportunity to not only help make this event happen but to also enjoy it and get connected in the community myself. Now, with the help of Christian Murillo and Dave Miller, I get to tell you all about it.
Here's what Basecamp looked like in Orlando this past weekend: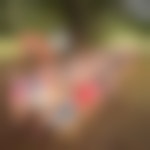 Photo: Christian Murillo
Day 1 - Friday - The Beginning
This was the day before the event started. The Outbound and The North Face teams got together to set everything up at a gorgeous location approximately an hour outside of Orlando. The campground is a large group site encompassed by the St. John's River and a riverside swamp. Live oaks draped with Spanish moss provided plenty of shade throughout the area and there was a dock you could walk on to catch a glimpse of the lurking alligators.
The North Face provided everyone with shelters from their new Homestead collection of modern outdoor products. All the tents were the Homestead Roomy 2 and accommodated two people. We pitched the tents in a shaded corner of the campground site in a way that reflected a tight-knit community. It was essentially a camping neighborhood. You could pop your head out and say hey to your neighbors. When attendees arrived, several would sit in camp chairs in front of their tents, drinking beer and being merry with their fellow neighbors.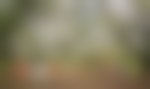 Photo: Christian Murillo
The rest of the setup included Homestead shelters over tables to provide more shade and rain protection, corn hole, slack lines, slip-n-slides, hammocks, hydration stations, beer stations, information stations, DJ station, the super long dining table (like the ones in Hogwarts School of Witchcraft and Wizardry in Harry Potter), and lights strung above and around the main camp area. It turned out to be a beautiful yet spacious set-up.
We were ready for people to come fill up the spaces.
Day 2 - Saturday - The Main Event
Registered attendees met up in the morning at Travel Country Outfitters. They were provided bus transportation to the campground site, which is pretty neat. The opportunity to build community and start new friendships was given right away through collectively riding together to the Ocala NF. Everyone arrived via bus around 11 AM - 12 PM.
Registering for Basecamp was a breeze. Attendees paid by tent, which was basically a ticket that's good for two people. So when they arrived, they checked in at the information station, got a gift bag with coffee, a buff, and a North Face cup before receiving their tent assignments. Once a tent was assigned, they could go check out their Homestead Roomy 2 tent for the night and set up their sleeping pads and sleeping bags and drop their gear.
There was a decent amount of downtime at arrival to scope out the place and simply hang out. The beautiful part of this down time was having a Lagunitas 12th of Never Ale in one hand and a slice of pizza in the other hand. Okay, I can't speak for everyone else but there was lots of pizza and lots of beer and canned wine. With the sound of cold beers being popped open and happy tummies, you could see people everywhere being actively engaged under the Florida sun. Corn hole and Kan Jam games started, people were trying out slacklining for the first time, individuals were chillin' and reading in hammocks, and the fun was just getting started.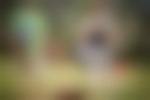 Photo: Dave Miller
At 1 PM, we gathered together for athlete-led hikes. There were 2 options: a 3-mile hike or a 7-mile hike. The 3-mile hike was led by Sage Cattabriga-Alosa, an award-winning professional skier. The 7-mile hike was led by your fellow Explorer, me. Other Explorers and North Face members helped guide the hike, too.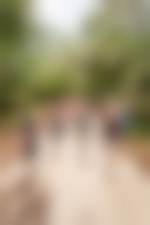 Photo: Christian Murillo
The hike was on the St. Francis Trail, where an old town site used to be. Since I led the 7-mile hike, I'll detail that trail. Even though it was 7 miles long, it was a breeze. The trail remained at a level altitude, so there were no inclines or declines. You could've considered it a really long and nice stroll. My favorite part of the trail was the multiple changes in scenery.
The trail continued to change from jungle/forest to open fields of pine flatwoods throughout the hike. There were several wooden bridges to cross and wooden boardwalks over vulnerable lowlands. During the rainy season (summer), I would be careful and make sure to walk on the netted portions of the wooden boardwalks and bridges. They can get real slippery. Rain gear and waterproof protection are also highly recommended in the summer.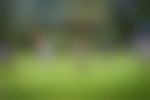 Photo: Dave Miller
After the hike, corn hole and Kan Jam competitions began, people continued to master the slack line, and the caterers came to prepare our dinner. The Hogwarts-style, long dinner table was set with a beautiful tablecloth and lit candles. Above, the stringed lights set a comfortable, yet adventurous mood. Before having a seat at the table, everyone loaded up their plates in the pavilion. The options included freshly roasted pig, shredded pork, grilled chicken, vegetarian patties, fresh fruit, coleslaw, beans, more beer, more wine, resulting in an endless feast. When we all got our plates and sat down, The North Face team led a toast to commemorate the weekend at Basecamp and every single person a part of it.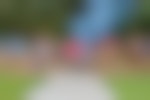 Photo: Dave Miller
Once dinner ended, everyone continued with games and socializing. A campfire was started and marshmallows, chocolate and graham crackers were brought out. It was smores time.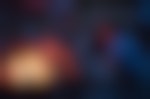 Photo: Christian Murillo
The night continued on under the full moon and everyone hit their sleeping bags when exhaustion from a long, awesome day finally crept in.
Day 3 - Sunday - Wrapping it All Up
In the morning, breakfast was served as early as 7 AM. We had fresh yogurt and granola, fruits, Clif bars, energy bars, orange juice, tea, Kicking Horse coffee, oatmeal, and more.
Around 8 AM, a yoga instructor came out to lead a relaxing yoga class. The North Face provided yoga mats for everyone who didn't have one and we spread out by the river under the shade. The class lasted approximately an hour long and was perfect to end the weekend. It was a chance to get in tune with how your body felt after all of the activity, stretch it out, and ground the mind in the present moment, allowing gratitude for the weekend to settle in.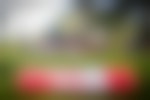 Photo: Dave Miller
After yoga, it was time to pack up and head out. Attendees got on the bus and back to Travel Country Outfitters. The Outbound and The North Face stayed to break down everything, clean up, and talk about the highlights of the weekend. We had a stellar time and through feedback from attendees, everyone else had a stellar time, too.
10 out of 10, I would do it again. If you weren't at Basecamp Orlando, you haven't missed out yet. There will be Basecamp in Chicago and New York! If you would like a more intense and engaging, longer event, check out the Pursuit Series. If you can't make it this time, I'm sure that there will be several more events in the future, so we hope to see you there.
We want to acknowledge and thank the past, present, and future generations of all Native Nations and Indigenous Peoples whose ancestral lands we travel, explore, and play on. Always practice Leave No Trace ethics on your adventures and follow local regulations. Please explore responsibly!
Do you love the outdoors?
Yep, us too. That's why we send you the best local adventures, stories, and expert advice, right to your inbox.