Why Hiking Ruined My Dating Life
We've all been there. The dating apps, being set up by friends and family, and the bar scene. It's a constant battle of when you're no longer in your early 20s and have college life to help you meet new people. The struggle is real!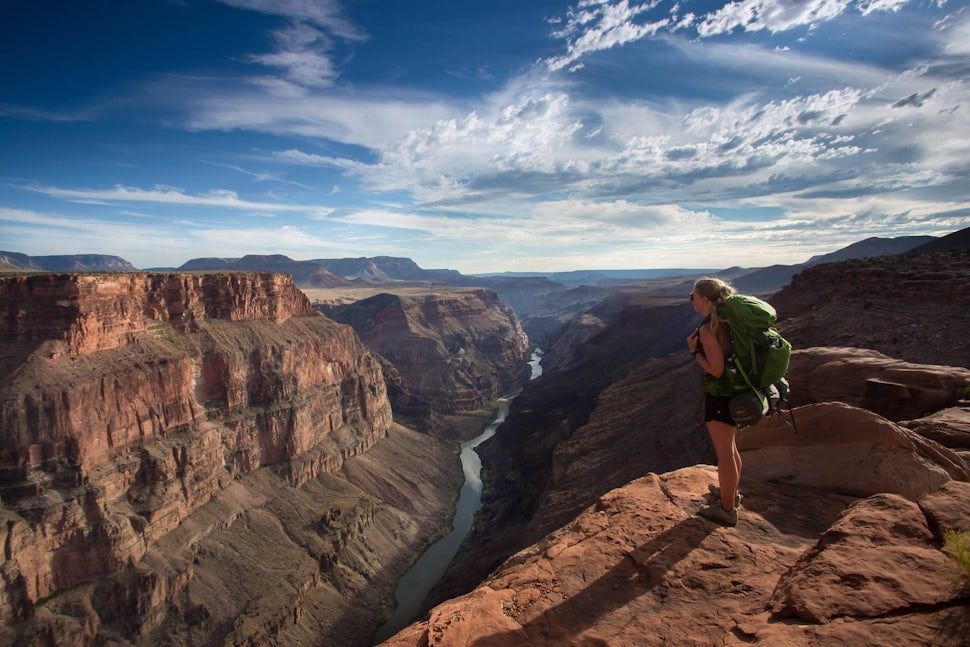 Relationship status: In a relationship with the trails. That's what my Facebook should say.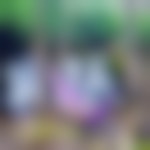 Photo by: Katie Yarborough

If I'm not hiking, I'm working my butt off to save up for the next backpacking trip. When I'm not traveling out of state for trails, I'm spending my weekends on the local trails in Tennessee. Where's a new place I haven't been to? I'm going, and usually solo.
Photo by: Katie Yarborough

My friends are living it up in the big city of Nashville. Concerts, events, and social gatherings. If you're like me as an avid hiker, you spend every waking moment planning your next date on the trail and not you're next date at a new restaurant in town. However, I know I need to at least attempt to spend some time dating someone. I'm not getting any younger, as my colleagues and hometown folk say.
It's overwhelming doing the dating apps. Between Bumble, Tinder (don't judge), and that other one...Coffee Bagel meet up or something. I tried them out because one person or another has found their SO on there. "Katie, there's tons of good guys on those apps! Try it out."
Fine.
Me: Adds a bunch of non-basic white girl photos of myself on my hiking adventures. Profile reads: I hike and travel and shiz. That's good enough right? Kidding, I was bit more descriptive than that, but you get the gist.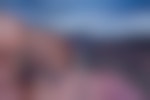 Photo by: Katie Yarborough

--Proceeds to start swiping-- Yes, you all love tacos, beer, and your dog. Bathroom selfies with your shirt off? Looking for someone to hang with and if it goes further to a relationship then that's cool? We get it, you're worried about a stage 5 clinger. You want to keep yourself free to browse or run if you need to. Understandable. Some of us aren't looking for hookups or a fling though. We genuinely are using this platform as a way to find a relationship, sadly.
For the occasional, fully-shirted, somewhat-genuine and sometimes witty men, I swiped right. The dates begin...
Them: "What do you do for fun? What do you do during your free time?"

Me:"Oh I hike a lot, travel to hike, and workout in the gym preparing for hikes."

Them: "Cool! What else do you do for fun?"

Me: "Umm?!"


I get excited telling someone about my ventures and passion, and then to describe to them your daily life on the trails. Including having to use a poop shovel (probably not my most shining moment of chitchatting topics.) Their responses, "So you're like a hippie?" *insert eye roll* Don't get me wrong. I love and relish the days I get to relax on the couch and binge watch tv shows. I will cut you if you tell me what happened or who was killed on the last GOT episode! Yes, I like eating at new restaurants, going to concerts, reading, hanging out with friends, etc. etc. etc., but what I'm really doing here on this date is to find a relationship with someone who will share the trails with me.
I come from a small town, where they expect you to want a family and the marriage life pretty early on. Every time I go home they tell me, "Katie, if you don't stop traveling how are you going to find a man? How are you ever going to have kids? Don't you want a family?" These are the things I hear. What's wrong with you? Are your standards too high? I always reply with a smile and, "I'm happy on the trails. Why stay home just to find a man, when my heart is on the trails?"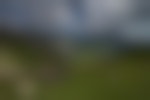 Photo by: Katie Yarborough


After months of going on different dates, I can say I've met some good guys. I've also had some real horror stories that are pretty hilarious to tell to my married friends, who are thoroughly thankful not to have to deal with these moments. So I ask the guy about himself. What does he like to do? Your profile says you like to travel, the outdoors, etc. Do you hike anywhere? A very common reply..."I'm outdoorsy in that I like to get drunk on patios." Face palm.
Okay, here sits a good looking guy, seems nice enough, but he doesn't hike. Maybe I can ease him into it. Let him wade in the kiddie pool before jumping off the high dive. So here we go. Me, Dora the Explorer, with my positive attitude and excitement. I followed tips from articles on how to not blow it when camping with your significant other. Yep, didn't work. Sometimes sunshine and rainbows can't win over someone, when they're being eaten alive by mosquitoes, drowning in sweat, and tired from using muscles they're not used to. Trust me, I wish all the mosquitoes would die too, but unfortunately it's something you deal with when outdoors.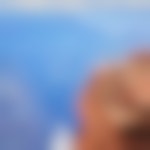 Photo by: Katie Yarborough

I gave up on hiking trails with the SO. I settled for just a good guy who would be cool with me traveling and hiking with other friends a lot. Here came the trials of finding a way to have a happy medium. I'll save those failure stories and laughs for another time. In the end, there was always something missing. I found myself missing the characteristics that I find in hikers in the person I'm dating. Do you know what I'm talking about?
Hikers are compassionate, and they understand life on the trails. They're helpful. They lend a helping hand when your backpack is too heavy to pick up. Run out of coffee? No problem, they share theirs and will probably share their food too. It's always about comradery. When you share a story about your hiking ventures, they're excited every step of the story, as if it's like they were there with you. They love it. They want to hear more, but when I come home to tell my stories to my SO it never sounds the same. The stories that seem hilarious, crazy, or momentous on the trail, usually seem lackluster at home. Sometimes you can't articulate how incredible a sunrise on the mountain top is when you've hiked through the night to reach it. This is where my heart is, and it's tainted my wants in a relationship.
It's amazing to experience it with other hikers that feel the same as you about it. Imagine feeling that amazing feeling with your other half. The motivation that you get from your significant other pushing you to keep climbing those long miles, when you're dog-tired, only to sleep on the ground and to eat out of a bag. No showers. Messy hair. A true depiction of #iwokeuplikethis. My hiking friends and I laughed and joked one night around a campfire, while drinking a lot of wine, telling war stories from dating. We came up with the idea for a dating app for hikers. We'd call it 'Timber.' Maybe have a man wearing a red plaid shirt holding a trekking pole instead of an ax. Maybe a goat and mountain in the background? Yes, I know, very original. I'll trademark it soon and run with it, before some hipster does it.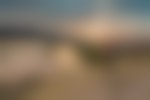 Photo by: Katie Yarborough

Trail hikers make up the best kinds of down-to-earth people. They show true, honest, and amazing characteristics that I cherish on my trips. Chivalry isn't dead. I see it in every woman and man on the trail. It's out there. We can obtain it in relationships. My standards aren't too high. One time on a hike last year I climbed the Alps and destroyed my knees from the elevation from carrying a pack that was too heavy. I ended up having surgery six months later, however, while on the trail, I came across a wonderful couple of cousins from Puerto Rico that I made friends with instantly. When they saw me carrying my heavy pack and the struggle because of my knees, they made me switch my backpack with them and give me their day pack because it was 30 pounds lighter. They proceeded to carry my pack that day on the trail for me, as well as carrying various items out of my pack the rest of the trip. That is some solid and amazing characteristics of a good human being and a good person. Another time, I came across a woman on that same trail in the Alps who spoke seven languages. She proceeded to walk around the entire refuge speaking different languages, trying to find someone who was a doctor or nurse, or anyone with ibuprofen or medicine of any kind. She said she wanted to see me finish the trail. Such compassion is out there in the world.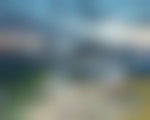 Photo by: Katie Yarborough
So what am I looking for? Do I really need someone to hike with me? Am I able to do it without my significant other? When you reach the top of the mountain, and you're overseeing everything you've hiked to...the amazing view, the feeling of peacefulness and happiness...Do I not want to turn to my side and see my person sitting beside me experiencing it with me? Yes, Yes I do. Why would I want anything less? Every trail hiker makes every one of us better people and better hikers.
I guess reading over this, I should say how my hiking life defined my dating life and not ruined it. There's a lot of bumps and bruises on the road of both dating relationships and hiking the trails, but to me they're one in the same. So saddle up ladies and gents. You have some big hiking boots to fill because there's nothing better than dating a trail hiker.
Cover photo by: Katie Yarborough
We want to acknowledge and thank the past, present, and future generations of all Native Nations and Indigenous Peoples whose ancestral lands we travel, explore, and play on. Always practice Leave No Trace ethics on your adventures and follow local regulations. Please explore responsibly!
Do you love the outdoors?
Yep, us too. That's why we send you the best local adventures, stories, and expert advice, right to your inbox.