Five "Just in Case" Items I've Actually Had to Use
Make sure the only thing your close call gets you is a good story.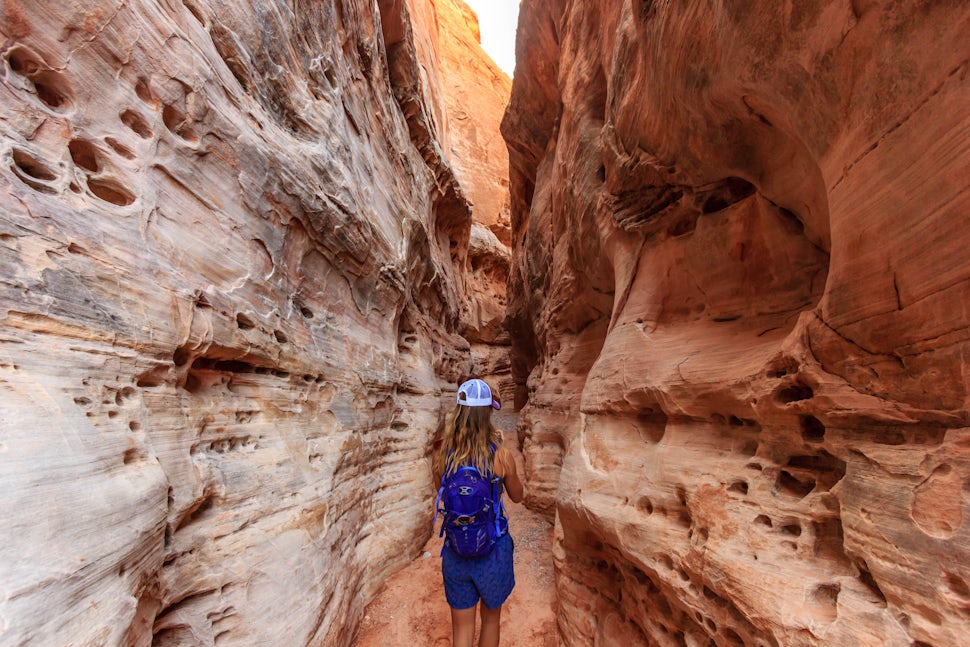 Finding a balance between feeling prepared yet not carrying unnecessary items is a tall order for any outdoor enthusiast. If you're like me, you might carry a fairly standard survival kit with emergency items that may come in handy in certain situations, but never really knowing what, if anything, you'll end up using.
I've been fortunate to not have had dire instances where my life depends on a specific item to help me get through whatever circumstances I've gotten myself into. However, there've been a few times where a "just in case" item I've brought along was used to get me through a tough spot.
1. Duct Tape
To some, this may come as a surprise, but to others, they know exactly how versatile and useful duct tape can be in a survival situation. There've been a few times where my duct tape has gotten me through a potentially bad situation.
- Once when I was using a rather old and tattered backpack while backcountry camping in Montana. I was ascending a butte when the right shoulder strap broke and the sudden shift in weight nearly made me fall backwards and down a significant rocky decline. However, I was able to use my duct tape to reattach my strap to my pack and reinforce it on my body in a fast and efficient way while continuing to balance on a small ledge.
- Another time a piece of duct tape helped mend my tent footprint which later was used as a makeshift rain/wind cover during a time where I had to keep hiking onward during a torrential downpour.
- Additionally, I was on a rafting trip in Utah and duct tape was used to mend a break in the structural integrity of a canoe, sustained while going down a rapid.
2. Magnesium Stick
This could be chalked up to any sort of emergency fire starting material but there's been a couple instances where the only thing I could get to light a small fire was a magnesium stick I always try to carry.
- I was backcountry in Northern California in early March when it was quite wet. The temperature was dropping unusually rapidly and I had opted not to bring a camp stove on this particular trip. I needed the fire for both food, water purification, and the heat was something I was really starting to crave as well. The wetness of everything prevented almost every attempt I had at starting a fire until I used my magnesium stick. These can be purchased at almost any retail store for fairly cheap.
3. A Water Filter - even when you're not planning on using one.
To many, this is a duh! moment for sure. But unexpected things happen and even if you pack in your own water you might still need a way to gather water from the area for consumption.
- Another time I was in backcountry California, when, due to a few unintended occurrences, my water I packed in was no longer available to me. It wasn't obscenely hot and the nearest town/reliable source of water wasn't too far from me, but it was to the point where it was too close for comfort. At the time, I had a Lifestraw that I had used a few times just to experiment with it, but this was the first time I felt I was relying on it. I followed a small stream until it got deep enough to collect water into my water bottle and drink from it using the straw. I have since started using the Sawyer Mini water filter and find that it's more convenient for backpacking but both filters are incredibly easy to use and cheap to find at most outdoor retailers.
4. Paracord
I can go on rants about how much I love paracord all the time. It doesn't have to be paracord, but any sort of reliable rope is an absolute must. I've used it so many times in unexpected situations.
- My water bottle lid was bent beyond repair one time in central Arkansas so I used the paracord to fashion a new one that could once again attach to my pack.
- Another time my strap to carry my sleeping pad on my pack had the fastener pop off, so I used paracord to allow my pad to stay attached.
- A belt. Seriously – my shorts had gotten bigger or my waist had gotten smaller but either way I was glad to have a way to keep them up. You don't even have to use the full diameter of your hips. If you have belt loops on your pants, just pull two of the belt loops together on your side and tie them as close together as possible to keep your pants up.
- Another time I used it in the Badlands to help pull my pack up a rock far too vertical to climb with that much weight on your back. I tied the paracord onto my pack and threw the other end on top of the rock, which I then climbed up light and carefree, and pulled my pack back up to me.
Okay so maybe most of those were convenience more than anything but I stand by my statement that some sort of reliable rope is imperative and useful in many situations.
5. A Knife
This one's another obvious one. But it cannot be overstated. Whether it's a 4 or 5 incher or just a little pocket knife as part of a multi-tool, these babies come in handy so often it's not even funny. Personally I've never had to use one in an emergency, just spreading peanut butter, mostly. But there're so many times I've used one for convenience or just to help me out with a little task, that I won't go anywhere without one. Also, how else are you going to cut the paracord?

Being prepared is as simple as planning ahead. You can be optimistic and still foresee the circumstances that require the aforementioned tools. Find your path, find your fit, and see what works for you.
Cover photo: Jake Young

We want to acknowledge and thank the past, present, and future generations of all Native Nations and Indigenous Peoples whose ancestral lands we travel, explore, and play on. Always practice Leave No Trace ethics on your adventures and follow local regulations. Please explore responsibly!
Do you love the outdoors?
Yep, us too. That's why we send you the best local adventures, stories, and expert advice, right to your inbox.