Skijoring 101 on Minnesota's North Shore
Best skijoring trails to explore with your dog in Grand Marais, Minnesota!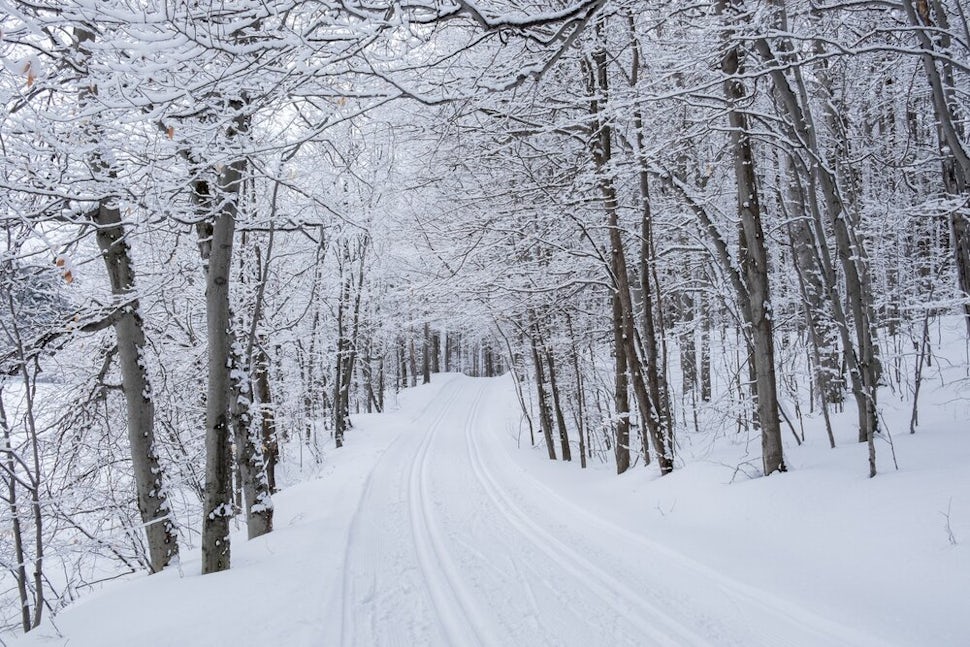 I clipped the leash onto the D-ring of Riley's harness and said, "Okay, let's go, Ry." We made it 5 feet before I wiped out. It was my first-time cross country skiing, and I thought it would be a great idea to share that experience with my dog, Riley. So I fastened myself into a pair of foreign devices and attached myself to an 80-pound dog. What could possibly go wrong?
The idea of skijoring had been stewing in the back of my head for the last year. However, as a fellow snowboarder, the only thing I knew about the skiing world could be summed up with two familiar food expressions, "French-fry and Pizza." I wasn't going to let that stop me.
Skijoring has a Scandinavian origin and is a winter sport in which a person is pulled by a dog, horse, or even motor vehicle while on skis. It has become an incredibly popular sport throughout the years. States such as Minnesota, Colorado, Wyoming, and Montana, hold annual skijoring race events.
When a cross country skier and their dog can work in harmony, skijoring can be an exciting new way to interact with the outdoors. Riley and I sure have a lot of practice left to do to find our harmony! We did make some good progress each time, and there was no shortage of laughter as we uncoordinatedly made our way down the trail. We did encounter a few humorous mishaps while learning this new sport. While heading down a steep hill on the Maple Loop, Riley's leash snapped when I crashed, and Riley kept running. Luckily, I had anticipated this happening and had a second leash in my backpack. After learning my lesson, I decided to unhook Riley to prevent breaking the final leash I had as we headed down a second hill. Riley did well and ran right alongside me as we swiftly made our way down the slope. He then decided to get out in front of me and stop right in the middle of my tracks. I instantly yelled, "Pizza!!" to myself, but the uncoordinated feet did not react. I piled straight into Riley, and we both went sliding down the hill on our butts.
Throughout our multiple skijoring adventures, I learned how important it is to have the basics down. I've outlined a few of those basics below!
1. It is recommended that your dog is at least 35 lbs and is comfortable and accustomed to winter outdoor activities.

My dog, Riley, is a snow puppy, and as an Australian Shepherd, he has the activity level to thrive in this sport. Riley and I have experience bikejoring, running, hiking, snowshoeing, and countless other outdoor activities, so I was comfortable introducing him to skijoring.
2. Having the right equipment to ensure the safety of yourself and your dog
Using non-metal-edged skis is important; the metal edges can cut or hurt your dog.
A comfortable harness for your dog that is designed for pulling.
A bungee leash or towline that can absorb shock. Very helpful for those instances where you crash, and the dog keeps running!
Skijoring belt - a specifically designed skijoring belt. If you have a rock climbing harness lying around, this will work as well. I wore my Osprey Backpack and used the waist/hip belt to clip the leash onto. It depends on what you are most comfortable with.
3. Learning commands
These commands will take a lot of practice and will require training outside of skijoring. Don't feel intimidated if your dog does not know these before heading out on the trail. Riley & I did not have any previous training and just figured it out as we went! I plan to start training around the house in my free time, so we are better prepared the next time we head out skijoring!

Line-Out or Out-Front: Instructs the dog to pull the leash until it is taught and then standstill
Hike: Pull
Gee: Turn right
Haw: Turn left
Easy: Slow Down
Whoa: Stop
4. When heading out on the trails, make sure to be respectful of other users on the trail and pick up after your dog!

This ensures that these trails stay open and accessible to dogs and their skijoring owners. Make sure to carry doggy bags with you and leave the trail looking its best for the next user!
Our 3 Favorite Skijoring Trails: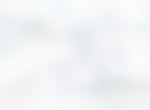 Trail: The entire trail system is made up of a network of groomed ski trails that navigate through the woods. There is one trail that is designated for skijoring use, it is accessed from the main parking area.
Length: The out-and-back trail is 4.02 km (2.5 mi).
Location: The trail can be accessed from the main parking area off FR 158.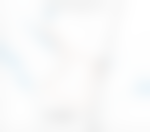 Trail: This multi-use groomed trail is a popular spot for skiing, skijoring, and snowshoeing in the winters.
Length: The loop is 3.3km (2.6 mi).
Location: The trailhead can be accessed along the Gunflint Trail at the George Washington parking lot.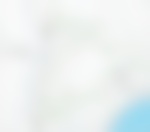 Trail: This network of ski trails is immense. There are two sections of the trail that are designated for skijoring, the Maple Loop and Upland Loop.
Length: Maple Loop is 6 km (3.7mi) and Upland Loop is 3.3 km (2 mi).
Location: Trailheads can be accessed along the Sawbill Trail from the Moose Fence Parking Lot.
Have a wonderful time on the trails!
We want to acknowledge and thank the past, present, and future generations of all Native Nations and Indigenous Peoples whose ancestral lands we travel, explore, and play on. Always practice Leave No Trace ethics on your adventures and follow local regulations. Please explore responsibly!
Do you love the outdoors?
Yep, us too. That's why we send you the best local adventures, stories, and expert advice, right to your inbox.