Isolation, solitude, and adventure on the remote Santa Rosa Island in the Channel Islands National Park, just off the coast of Ventura, California.
Unless you're a National Parks aficionado or live in Southern California odds are you have not heard of the Channel Islands or the gorgeously remote and rarely-visited Santa Rosa Island some 30 miles off the coast of Ventura.
The island has a rich ecological and geological history, and is covered in vast sedimentary beds that have been eroded by wind and rain, carving steep canyons of breathtaking rock formations shrouded in fog and moss and lichen with the canyon walls containing fossils like the extinct Pygmy Mammoth. Elephant seals and sea lions are found on the beaches; the curious (and fearless) Island Fox can be seen racing up and down the canyons; and a grove of about a thousand endangered Torrey Pines tower above the northern shore.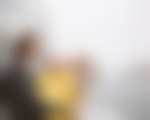 Getting to the Island takes a bit of work: you will need passes from the National Park Service and will need to either take a 2.25 hour boat ride with Island Packers or a flight with Channel Islands Aviation. Either way you choose, the Island is best approached as a multi-day camping trip and unless you decide to kayak around the island and backcountry beach camp (which is only allowed certain times of the year) there is only one campground on the Island, so make those reservations early.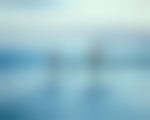 Day 1
Camp at Water Canyon Campground
After arriving your first goal is to make camp at Water Canyon Campground, which is a short, mostly flat 1.5 mile hike from the pier. There are bathrooms and a short trail leading into the back of the canyon for you to explore. Be sure to keep your food in the lock box provided inside of the shelter as the local foxes will absolutely raid any food left out.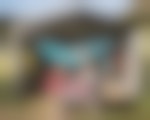 As an alternative to the traditional Lobo Canyon Hike, the 8 mile out-and-back hike up to Black Mountain gives some of the most expansive views on the entire island including the entire north shore and across to Lobo Canyon and down into Water Canyon.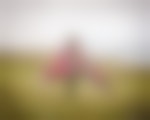 Day 2
Eat a hearty breakfast because the 16 mile hike to East Point and back while not technically difficult is sure to leave you physically exhausted. That said, it covers almost all of the varied terrain, flora and fauna to be found on the island and will leave your soul restored. 
Be sure to take the side trip up the Torrey Pines Trail, which in addition to amazing views of the north coast of the Island showcases the nearly 1000 endangered trees found only on the Channel Islands and near San Diego.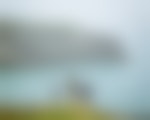 Day 3
After catching the ferry back to the City, head over and check in to the Bella Maggiore hotel in downtown Ventura for a taste of Italy in SoCal.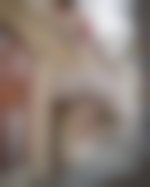 If the timing is right and your legs aren't dead you can hike, bike, or drive up to the iconic Serra Cross Park for sunset. Afterwards head down to the awesome Saloon BBQ for a much-needed refuel. Their Toronto cocktail is an inspired combination of rye whiskey and Fernet and should not be missed.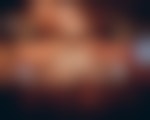 For after dinner drinks, no visit to Ventura is complete without a stop at the VenTiki Lounge and Lanai, one of the best tiki bars in the country. Be forewarned, the Mai Tai is a dangerous, dangerous concoction but fortunately the hotel is only a couple blocks away.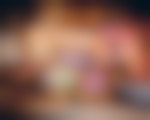 Day 4
For breakfast swing by the Vagabond Coffee Shop for something light and then head over to Arroyo Verde Park for a great recovery run and hike. In the spring the wildflowers are breathtaking as are the views over Ventura and the Pacific Ocean.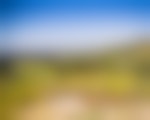 After your hike, check out of your hotel and then head over to the Ventura Pier a killer lunch at Beach House Tacos. You can get fish tacos of all varieties and it all goes down great with a Tecaté and an awesome view of the Ventura coast.
On your way out of town grab some fuel for road at Prospect Coffee, who roast their own coffee and can make you a fantastic macchiato.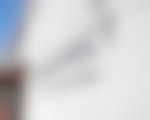 And if you are heading north, hopping off the 101 onto the Pacific Coast Highway to checkout Emma Wood State Park and the endless car camping spots along the beach can be a lot of fun!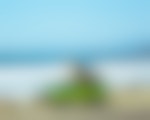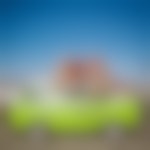 Published: August 15, 2017

Admin
Josiah RoeAdmin
The world is big and I want to have a good look at it before it gets dark. - John Muir
Follow
Please respect the places you find on The Outbound.
Always practice Leave No Trace ethics on your adventures. Be aware of local regulations and don't damage these amazing places for the sake of a photograph.
Our Hike to Angels Landing: Dangerous? Maybe. Amazing? Definitely.
Angels Landing, Utah
Three weeks before my sister turned 24 she texted me to ask if I wanted to go on a trip for her birthday. She wasn't sure where she wanted to go but she knew she wanted to be outdoors.

A Beginner's Guide to Packrafting
There is no better feeling than summiting a mountain or propelling yourself through a wide body of water. It's almost therapeutic. The crunching sound of a foot landing on the earth.