Regarding COVID-19: Please recreate responsibly and practice social distancing. Closures and travel restrictions are changing rapidly, always check and respect local regulations.
A Venture to Zion National Park
Surrounded by Storms in Zion
I'm someone who definitely has an adventure comfort zone that exists between the gray, granite walls of Yosemite. That's my place; I find a lot of my inspiration there. So when I came to Zion National Park, I felt uncertain on what was in store. I hadn't previously looked into many photos of the park and surprisingly hadn't made my own assumptions.
Winding our way down the road, I don't think I blinked once. I was amazed, fascinated, and shocked by what was above us. Red walls towering toward the sky making us feel like we were in some sort of Jurassic Park scene. The road never ended, every turn presented a different perspective of the rocks around. It took us a good 30 minutes to make it to camp, but I wish it was longer.
The views were spectacular, the park was incredibly massive, and yet again I found peace and inspiration between a valley's walls.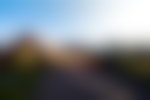 Coming down to camp, we had no previous reservation. We were hoping for the best, but expecting for the worst. Would we have to find a BLM area for the night (for those that don't know, you can legally sleep on BLM Land)? It was the beginning of the week and the middle of the monsoon season, so families and tourists were being pushed out quickly.
As we pulled up to the campground reservation line, we crossed our fingers. The ranger calls out, "You guys lookin' for a site? I can help you!" Boom, we were locked in and stoked. Unlike the majority of the crowds there, we were going to embrace the monsoons ahead and stick it out. It's easy to let extreme weather like this dictate your trip's schedule, but that wasn't an option on our itinerary.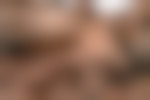 Getting Our Feet Set
We packed our daypacks and set out to get a view of the park from above. Searching on the map, we pinpointed the Overlook Trail. Racing up a quick two-mile hike (if that), we found ourselves looking down on the most insane view of Zion. In the distance, you could see cars winding their way down the same road we were on just a few hours ago. Little did they know what views were in store for them around the bend.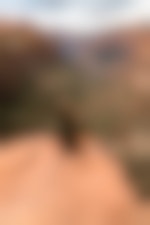 My first thought was to get my journal out and sketch this. My second thought was to question Nicolle's bravery as she peeked over the edge. Shuffling through my random trinkets in my pack, I found my pen and journal resting at the bottom. As I held my pen in my hand, I slowly peered left and right scanning the walls. "How do I draw this?" I asked myself. "Where do I even start?" I pondered.
I picked a point, which happened to be the road. The center point of this rock formation. It's what I found to be the anchor.
I've recently enjoyed the act of sketching. A drawer by no means, I've found it to be a successful way to challenge my creative limitations. To me, it's like learning a new language. Yet, it's a new way to express my feelings, thoughts, and emotions.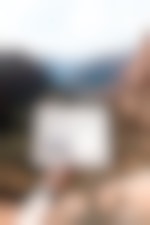 Finding Peace and Freedom
A place so vast and large, you'd think a common feeling among all would be intimidation. Yet, just minutes from our campsite we found something just the opposite of that. As the breeze kicked around Nicolle's dress, I held my breath in disbelief. Everything began to look cinematic – the subject, the backdrop, the scenery. I just couldn't wrap my head around it. It was like no other location I had found along my travels.
We appreciated what was around us, took a breath of fresh air, and felt peace under the intimidating walls above.
Prepping For the Narrows
As evening came and the sun began to fall, we found ourselves stoking a fire beneath a full moon. As smoke filled the air around us, we began to map out our day in the Narrows. The Narrows are Zion's narrowest section, isn't that a surprise?! With some walls climbing 1000 feet above and rivers up to 30 feet wide, it's one of the most visited places in the park.
It was unlikely that we would be able to do this with a monsoon on the radar. If a monsoon were to pass through, there could be a flash flood at any moment. This could potentially raise the river levels by thirty or forty feet. So, we watched the weather closely and spoke with the rangers in the morning.
They gave us the green light.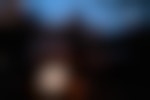 One Last Monsoon Scare
We had one evening left in Zion before heading to the Grand Canyon, and we wanted to try and catch a sunset from the Overlook Trail. With a few hours to spare, and the sun still shining, we started up the quick two-mile trail. There were ominous, gray clouds in the distance but at the time it seemed like they were pretty stagnant. Nothing to worry about, so we thought.
We were at the top of the trail for about 30 minutes until those clouds started shifting toward our way. We stayed as long as we could until our guts told us to head back to the van. As we hustled down the trail, the rain slowly began. Drop after drop, it came down harder. I could see the van in the distance and knew we had to hurry.
Quickly the rain turned to hail as we reached for the van doors. Swinging them open, we dove into the seats. The moment we were safely in the right, the hail came down harder than I've ever seen in my entire life. We laughed hysterically at the turn of events.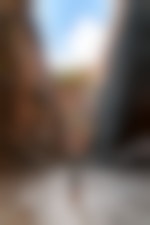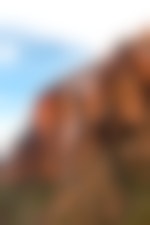 Making our way down back to our site through the storm, we began our drive through the Zion tunnel. A long tunnel that at the moment served as our shelter from the storm. We could see the light at the end of the tunnel and were beyond confused. It looked like the sun was breaking through.
The van slowly rolled out of the tunnel and into a view that couldn't be real. The storm had quickly passed through and left behind the most amazing show put on by nature.
It was something I will never forget. It was a moment where a storm roared and settled, only to make room for waterfalls to answer.
We want to acknowledge and thank the past, present, and future generations of all Native Nations and Indigenous Peoples whose ancestral lands we travel, explore, and play on. Always practice Leave No Trace ethics on your adventures and follow local regulations. Please explore responsibly!
Go Pro.
We're committed to building a better, more inclusive home for the modern outdoors. Go PRO to support our mission and get benefits like gear deals, no ads, and more!
Join the community
Learn More
Do you love the outdoors?
Yep, us too. That's why we send you the best local adventures, stories, and expert advice, right to your inbox.