You will always have a reason not to.
"How we spend our days is, of course, how we spend our lives." — Annie Dillard
Last week, I went on a flat-water canoe trip in The Massasauga on the shores of Georgian Bay, Ontario. I spent four days swimming in clear water, cooking over campfires and reconnecting with my mom and brother.
I had every reason not to.
The day we left, I returned from leading a youth program in eastern Ontario, skipped a community event, fired off a quick email to a graphic design client and touched base with a co-organizer for a different youth program. As we drove north I burned through my phone battery, finishing conversations and tying up loose ends. All in all, it would have been a lot easier to just stay home.
So the point is, I made a deliberate choice: to leave all those things behind and go into the world. It was an easy choice for me to make because I know the kind of life I want to live, a life of authenticity, openness and adventure. It wasn't as easy to do.
I'm still struggling to make that choice when I get the chance. But throughout the last few years I've been able to backpack in the heart of Europe, camp in the Arctic Circle, surf in southeast Asia and mountain bike in the Rockies. Here are two things that I've learned.
First of all, you will always have a reason not to go. You will always have other obligations; you will never have enough money. If you're waiting for something, odds are once you've got it you'll be waiting for something else. It is never the perfect time.
Secondly, whatever you're leaving behind will be there when you get back. Stay in touch if you need to. Come back quickly if you need to. No matter what, you can always catch up.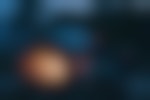 People tell me they wish they could travel, or they wish they had. To that I say: why don't you? I know not everyone can book a plane across the ocean, but that's not what I'm talking about. Getting out there can be as big as the Himalayas and as small as a microadventure down the road.
If you feel like you don't have time to waste, I hear you. That's all too real. Let's say you live to be eighty years old. That means you will see the trees bud in the spring eighty times. Eighty summer nights. Eighty winter storms.
So you're right. You don't have time to waste. So go.
Published: June 7, 2016

Explorer
Jonathon ReedExplorer
Currently cycling 15,000 km to the Arctic. Ambassador for Keep Exploring.
Follow
Please respect the places you find on The Outbound.
Always practice Leave No Trace ethics on your adventures. Be aware of local regulations and don't damage these amazing places for the sake of a photograph.

Autumnal Plum & Ginger Breakfast Feast
/
Recently we escaped for a weekend to a little camp spot up in the Catskill Mountains. Little did we know, a storm was rolling in so the night was spent bundled up listening to rain on the tent roof.

5 Tips for Finding Beautiful Fall Foliage in Massachusetts
/
1. Foliage Maps There are a bunch of tools and foliage maps online that you can use to find the perfect place to visit.