5 Lessons for Long-Distance Cycle Touring
Here's what I've learned during my first 1,000 km.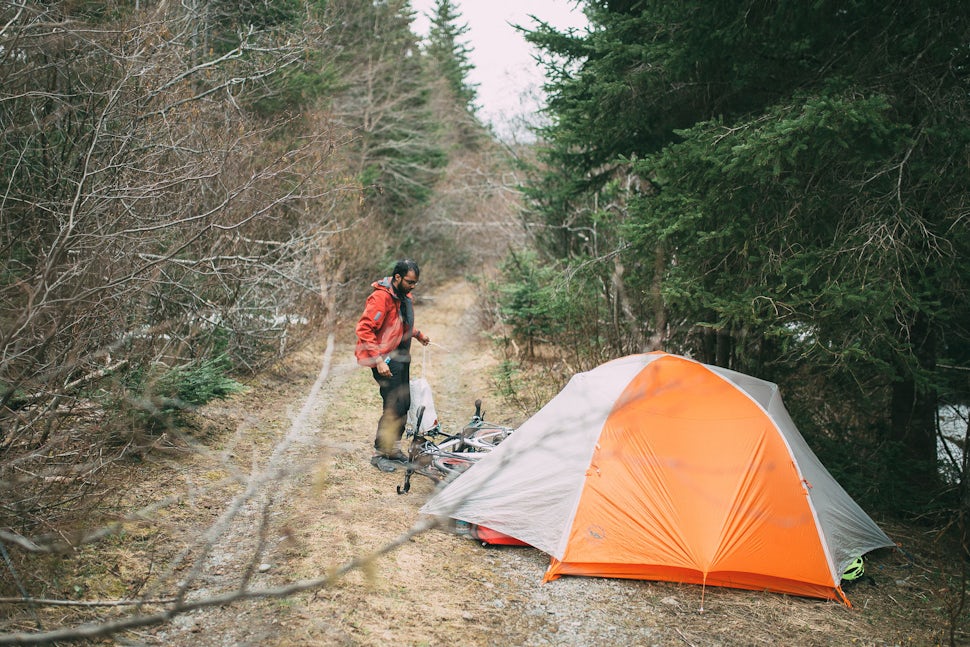 I'm currently bicycling 15,000 km across Canada from the east coast to the Arctic to the west coast. The most I'd ridden before this was a 90-km ride on a sunny day in April, and a few hundred kilometres on a stationary bike over the winter. I'm not an experienced cyclist, and I'm more used to short stints in the backcountry than extended unsupported tours on the road.
So here's a few lessons from my first 1,000 km across Newfoundland. I hope they empower you to give cycle touring a try; and if not they're easily applicable to other endurance sports. Whatever you end up doing this season, keep these in mind.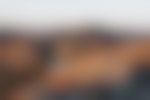 1. Eat before you're hungry, drink before you're thirsty.
This is something my cycling partner—who is experienced in long-distance touring—says constantly. "You can't eat too much." After a couple weeks on the road, I agree. For starters, it makes for a nice excuse to have a break and a snack, but it's also a big part of keeping your body up to the immense challenge of pushing long distances every day.
We eat healthy, and we quite intentionally try to maximize calories and protein. I don't know the exact science but I know that protein is important to rebuilding muscle after exercising them. My cycling partner is vegetarian, so we eat a lot of eggs, hummus, peanut butter and tofu, plus we grab a CLIF Bar a couple times a day and finish each ride with Skratch endurance mix.
Water is crucial for exercise endurance, that goes without saying. I have a Platypus water bladder bungee-corded on my front rack and I take a few sips of it after pretty much every uphill climb. If you're sweating, drinking straight water often isn't enough to sustain long-term performance, so you need to find a way to reliably replace electrolytes. I haven't got experience with that yet because so far I can de-layer without sweating too much in the cool spring weather in Newfoundland, but you should keep it in mind.
2. Test your gear in rain.
'Cool spring weather' in Newfoundland means rain, and we've faced a couple days of wet weather—wet and cold. Trust me when I say that cycling in cold rainy wind is not where you want to discover a leak in your rain jacket. Find a rainy day before your trip begins to take out your gear and run it through. The colder and rainier the better. You won't regret it.
3. Keep your hands warm.
This is also related to rainy weather, and I might just be mentioning it because I experienced this yesterday. It was rainy, windy, foggy. Maybe 5 ºC maximum. At first I had on nylon mittens but they soaked through and I took them off. Then my hands went numb, and my rain coat's sleeves wetted out, so my arms got cold too. When we went to set up the tent a couple hours later, even after using my hands and getting feeling back into them, I couldn't squeeze the draw strings or push the clips of the tent.
It was funny, albeit slightly uncomfortable, at the time; but it occurred to me that could have been a serious issue had I biked an hour or two longer, or if I'd needed to operate my gears or brakes quickly to avoid an emergency situation, or if I'd been alone setting up the tent in the rain.
I haven't tested this yet, but my next idea is to keep my hands wrapped in plastic bags. Impermeable and probably not too big of an issue in terms of perspiration coming from my hands. I've heard pizza deliverers in big cities DIY this kind of hand protection so I figure they must be on to something.
4. Stretch constantly.
Your muscles are your engine. Simple as that. You've got to keep them in good working order. If food is your fuel, proper stretching is your oil. Every single time I get off my bike, I stretch. Hamstrings, calves, quads, sometimes my neck or wrists. So far I've cycled much farther than I ever have, on hilly terrain with a loaded bike, and my body feels fine. Granted, I'm a pretty limber and flexible as it is. But stretching matters.
I know some people who don't treat their body well, even some athletes. I hear stuff like 'my stupid knee' or 'gotta push through it.' This doesn't work. You and your body are on the same team. You've got to listen to what it's telling you.
5. Cover your skin.
If you can, keep an eye on the UV index. When in doubt, cover up. I wear long sleeves in cold weather and arm coolers in hot weather. Leggings regardless, so far. And sunscreen all over my face. I spent the first couple sunny days thinking I was fine while the sun reflected off the asphalt and roasted me. Not a good way to feel and not a good way to maintain your body's performance.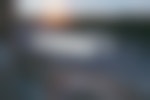 Okay, so some obvious and some not. Like I said, I've never done this before, so these are the lessons of a rookie. I've still got a lot to learn and a lot of road to cover, so I'll share any more stories or lessons to come.
If you'd like to follow the trip you can check out our ongoing map and journal at astheravenfli.es. Hope you have clear skies and a tailwind wherever you go.
We want to acknowledge and thank the past, present, and future generations of all Native Nations and Indigenous Peoples whose ancestral lands we travel, explore, and play on. Always practice Leave No Trace ethics on your adventures and follow local regulations. Please explore responsibly!
Do you love the outdoors?
Yep, us too. That's why we send you the best local adventures, stories, and expert advice, right to your inbox.