Venture to a place where it is just you and the stars.
I'm not sure what it is about an open sky filled with stars...is it the open expanse? The possibility of other life out there? The fact that it makes you realize how small we really are on this planet?
Last night, I spent the night camping at Callaghan Valley Provincial Park, just south of Whistler, British Columbia. My goal was really to kill some time between a job interview in Whistler on Thursday, and check in for my hotel on Friday afternoon. 
I ended up setting up camp on one of the free car accessed tent pads located right near the lake. Scouted around for some of the best places to shoot, oriented myself with North, South, East, West (very important when shooting the stars!), set up my tent, then had a nap. 
When photographing the stars, you never know how late you are going to be up, so it is important to make sure you are well rested! After my quick nap, I got up to quickly shoot the sunset.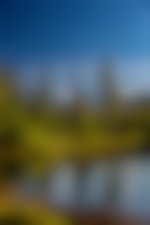 There are many beautiful views wherever you look in Callaghan country!
After shooting sunset, I headed back to my campsite to light a fire and keep myself warm until the stars came out. It can get quite cold in the mountains in early September, so I am glad that I bought a bundle of firewood! 

Once the stars finally came out, I grabbed the beer that I had chilling in the lake, and went to set up at the spots that I had scouted out earlier. Shooting the stars is quite time consuming and a lot of trial and error! This is of course due to the fact that you can never fully see what is in frame because it is so dark, and that you are shooting with 15-20 second exposures, so each "trial" takes quite a bit of time. Pro tip: You can set the ISO on your camera extremely high to get an idea of what your frame looks like with a 1 second exposure before setting a lower ISO and longer exposure - Though you will never use these images, they are great for setting up the real shot!
Here are a couple of the highlight images from the evening! I will definitely be back soon!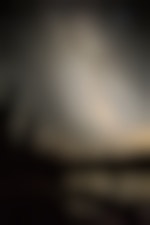 Same view as before... Only 6 hours later!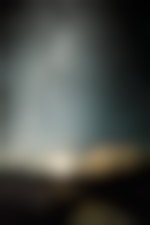 Moonset and the Milky way! Complete with shooting star
Published: September 9, 2016

Storyteller
Please respect the places you find on The Outbound.
Always practice Leave No Trace ethics on your adventures. Be aware of local regulations and don't damage these amazing places for the sake of a photograph.
Our Hike to Angels Landing: Dangerous? Maybe. Amazing? Definitely.
Angels Landing, Utah
Three weeks before my sister turned 24 she texted me to ask if I wanted to go on a trip for her birthday. She wasn't sure where she wanted to go but she knew she wanted to be outdoors.

A Beginner's Guide to Packrafting
There is no better feeling than summiting a mountain or propelling yourself through a wide body of water. It's almost therapeutic. The crunching sound of a foot landing on the earth.