Each time I visit the shore, the lake shows a new side.
Running 150 miles from the port of Duluth to the Canadian border at the old Grand Portage rendezvous site, the North Shore Scenic Byway follows the rugged northern shore of the world's largest freshwater lake. The deepest, coldest, and northernmost of the Great Lakes, Lake Superior defies easy description. Each time I visit the shore, the lake shows a new side; water as still as glass, reflecting blue sky, fog thick enough to obscure your hand in front of your face, storms strong enough to sink 500 foot freighters, and everything in between. The Byway passes through seven state parks and is a top camping destination for the state. While there are hundreds of places to explore, I'll point out some of the highlights to get you started.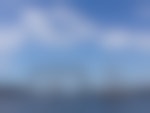 Begin your adventure in Duluth, about a two and a half hour drive north from the Twin Cities. Head down to the harbor and watch one of ships come into the world's most inland sea port, but don't spend too long because you're on an outdoor adventure and want to get out of the city. Take highway 61 north through Two Harbors to your first stop at Gooseberry Falls State Park. The falls area offers a great loop hike with views of the waterfalls, but my favorite spot is the picnic area where an ancient basalt lava flow gradually descends down to the lake.
After Gooseberry, make a stop at Palisade Head, where dramatic cliffs drop 300 feet, before continuing to your first camping site at Split Rock Lighthouse State Park. Although Gooseberry has campsites, I like the Split Rock ones better because they are right on the shore, but make sure to book early. This coveted campground is often fully reserved months in advance. Check out the historic lighthouse, built after a single storm wrecked twenty-nine ships in the area, and hike to Corundum Point for great views of the surrounding landscape.
The next day, make the relatively short drive to Temperance River State Park. Stop at Tettagouche on your way to hike to Shovel Point and see the 60 ft falls on the Baptism River. I recommend spending two nights at Temperance both because I love their campgrounds, again right on the lake, and because there aren't a ton of lakeshore campgrounds north of this park. Spend the day you get there exploring the deep gorges along the river, cliff jumping into the many pools, and relaxing before making the final push to the Canadian border the following morning.
The drive to Grand Portage and back form Temperance is long, so make sure to break it up. Stop to see the picturesque falls as Cascade State Park, eat lunch at the artsy town of Grand Marais, and climb to Devil's Kettle at Judge C. R. Magney State Park. When you finally reach Grand Portage, make sure to take the short hike to High Falls, the tallest waterfall in Minnesota, as well as explore the historic trading post at Grand Portage National Monument.
End your four-day North Shore excursion with the long drive back to the Cities. Stop at the iconic Betty's Pies in Two Harbors for dinner and grab a brew at one of Duluth's local breweries.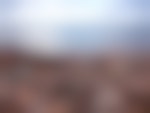 Don't see your favorite Minnesota adveture on The Outbound? Show us by creating an adventure!
Check out all of Joe's awesome adventures and articles on his Outbound Profile.
Published: July 28, 2015
Explorer
Joe WhitsonExplorer
Minnesota Native. Check me out on Instagram: @joewhitson and feel free to shoot me an email if you want to talk more about things to do in Minnesota: joekentwhitson@gmail.com
Follow
Please respect the places you find on The Outbound.
Always practice Leave No Trace ethics on your adventures. Be aware of local regulations and don't damage these amazing places for the sake of a photograph.
Our Hike to Angels Landing: Dangerous? Maybe. Amazing? Definitely.
Angels Landing, Utah
Three weeks before my sister turned 24 she texted me to ask if I wanted to go on a trip for her birthday. She wasn't sure where she wanted to go but she knew she wanted to be outdoors.
Southern California's Off-Season Gems: Mojave, Death Valley, Alabama Hills, and Joshua Tree
Joshua Tree National Park, California
It all started with a simple Google search. My buddy, Cameron, and I were procrastinating studying for our law school finals when we started daydreaming about a getaway.