Triggering Your Flowstate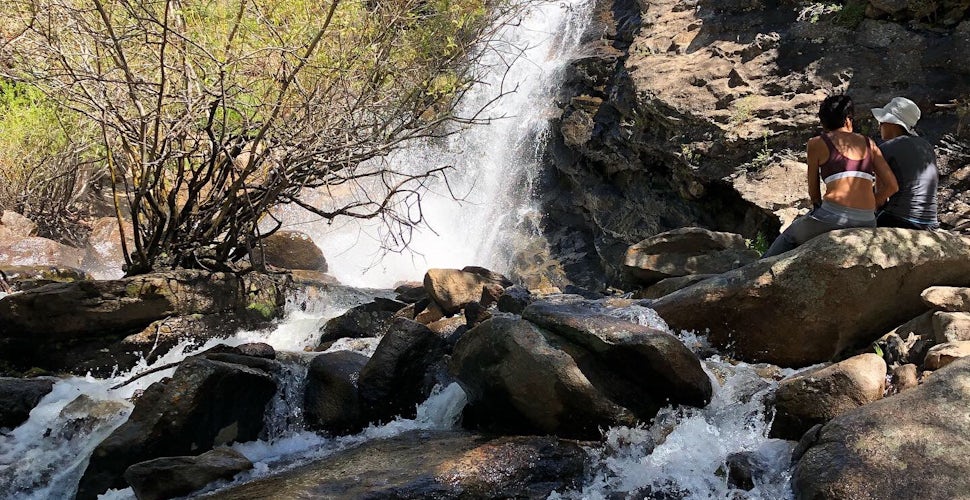 These past few weeks, as unprecedented as they've been, have also revealed the necessity to slow down and enjoy life fully. So take this time to prioritize the things in YOUR life, to find happiness, and to experience your OWN flow state.
Understanding and Shaping Leisure Behavior
Originally posted on HIKEspiration.com.

https://hikespiration.com/triggering-flow-state/

Introduction
The past two months have been filled with ups and downs. I quit my job as a Front Desk Manager at a hotel and packed my life into boxes with high hopes of leaving for a new life in Utah a week later. I had my dream job lined up and was planning to head west after skiing with my family in Colorado. We arrived in Breckenridge, cracked open some beers, and were taking in the mountain views out on the deck. That's when s*** hit the fan. A call from a family member shared the dreaded news that Vail Resorts was closing their ski resorts for the following week starting that night at 4pm. Okay, so we couldn't go skiing. At least we were still in Breckenridge for the next four days, right? Wrong. The closure of the ski resorts released a domino effect on the rest of Summit County (and nation for that matter) and sent us back home to Wisconsin a day early. Cheers to the ski vacation that wasn't.
The following weeks were filled with revised moving plans, furloughs, closures, and quarantine here in Wisconsin. To say it's been rough is an understatement. My dream job is still on hold and I'm avidly searching for things to occupy my time. This search for fillers has led me to read through six novels, practice roughly forty hours of yoga, and walk/hike roughly sixty miles in the last two months. These three activities are the things that bring me the most joy and enable me to experience flow. Whether it's sitting out in the sun with a good book, coordinating my breath with my movements, or hiking through some of my favorite forests, I am completely absorbed in the present moment because I want to be there.
What is Flow State?
Psychologist Mihaly Csikszentmihalyi first coined the term "flow" back in the 1980-1990's. As noted before, flow refers to complete absorption in the present moment. An individual is persuaded to participate solely by their own enjoyment of the activity. This intrinsic motivation aligns with the perceived challenges, clear goals and direct feedback of progress. Any individual that meets these conditions is therefore able to experience Flow State. This experience is seamless; it occurs moment by moment throughout an activity.
Flow can be defined by six main characteristics. An individual will have intense/focused concentration on the present moment, a merging of action and awareness, a loss of reflective self-consciousness, a sense of control, will experience distorted time, and will be intrinsically rewarded. But there is a fine line between an individual's skill set and an activity's opportunities. For example, if an activity is too hard or beyond one's skill set, the person becomes wary and anxious. In the same way, something too easy or not challenging enough for one's skill set will relax and ultimately, bore them. The following diagram visualizes the concept of flow.
Diagram of Flow Theory via Tolstoytherapy.com
Is Flow State Pure Happiness?
Flow state is an end in and of itself. Participating in the activity for its own sake rather than doing it for an external reward is enough for someone to participate. So does this lead us to assume that this participation can bring us in touch with pure happiness? Dr. Laurie Santos, a Professor of Psychology at Yale University, would like to think so.
Amidst all the reading, yoga and hiking I've done during the past few months, I've also taken it upon myself to complete Santos' online course titled The Science of Well-being through Coursera.org. A friend of mine encouraged me to check out these online courses when the country went into quarantine. I searched through tons of courses- from economics to astronomy- before landing on this one. And I cannot be more thankful for this course. I had always assumed I wasn't as happy as I could be because I didn't have the job I wanted or I didn't earn as much money as I wanted. This is not the case. Rather, I learned that our minds are engrained with misconceptions about happiness; that we are actually miswanting things in our lives.
Santos goes as far to teach that happiness is really an illusion. More and more does not mean we will be happier. Resetting our reference points and longing for experiences over tangible items thwarts this miswanting and leads us to long for things that adhere to our signature strengths, or strengths that are most essential to who we are. In the same way, we long for activities that attune to our interests and make us feel like we are the most ourselves. Activities that enable us to engage our signature strengths put us in a state of flow. We forget about everything else for a while and participate fully. This is pure happiness. So how can we achieve this flow state?
How Can We Achieve Flow State?
Flow state is shaped by a person and their environment. If someone is constantly hindered by distractions or excessive challenges, they are unable to reach flow. On the other hand, once flow is achieved it can be addicting. Check out the following recommendations for finding and experiencing your own flow state.
Identify your signature strengths: The aforementioned signature strengths can be defined as character strengths which are essential to who we are as a person. They are virtues in the way we act. For example, appreciation of beauty, creativity, leadership, etc. For a full list and to identify your own signature strengths click here.
Recognize activities that bring you joy: Understanding and appreciating activities that bring you the most joy will help you in achieving flow. These are things that you do solely for the enjoyment of the activity. For many people, these interests can be considered as their own hobbies.
Make time to participate in these activities: The biggest factor in achieving flow in any recreational or leisure pursuit is carving out time. Today's society is on a constant schedule that lacks downtime. Take time for yourself and give yourself the ability to experience flow.
Limit your distractions: It is crucial to avoid all interruptions when striving for flow state. Do not multitask; turn off your phone, TV, and radio. Set yourself up for success and focus on the task at hand.
Focus on the journey rather than the destination: While the end goal (achieving a flow state) may seem to be hanging over your head, do your best to be fully present in the moment and enjoy the process.
Keep progressing: The few times where flow state is achieved leads the individual to replicate the feeling. As shown in the graph above, we must stay attuned to our skill & confidence level and degree of challenge in order to experience enjoyment. As skills emerge and progress, so must the degree of challenge in our chosen activities.
Conclusion
These past few weeks, as unprecedented as they've been, have also revealed the necessity to slow down and enjoy life fully. If not for this pandemic, I wouldn't have been home with my nephews as they turned three, I wouldn't have been able to be with my best friends as they "graduated" & we parted ways after four years together, and I wouldn't have been able to relax and experience my own flow state. We make plans and the Universe reminds us we are not in control. So take this time to prioritize the things in your life, to find happiness, and to experience your own flow state.
Have you experienced your own Flow State? Share your experiences below!


For more information on Mihali Csikszentmihalyi and his Flow Theory, check out his TedTalk here!
We want to acknowledge and thank the past, present, and future generations of all Native Nations and Indigenous Peoples whose ancestral lands we travel, explore, and play on. Always practice Leave No Trace ethics on your adventures and follow local regulations. Please explore responsibly!
Do you love the outdoors?
Yep, us too. That's why we send you the best local adventures, stories, and expert advice, right to your inbox.