Real Life Risk Of Wildlife Through The Lens Of A Wildlife Biologist
Don't believe the hype! Media loves fear and wildlife sells.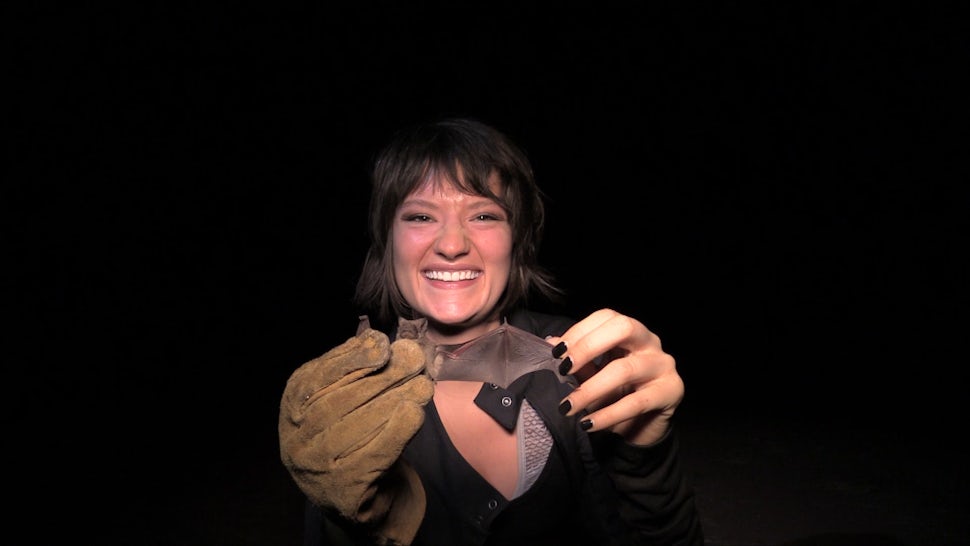 In an otherwise great outdoor commercial currently airing about a cooler, numerous bullies are portrayed, mostly related to weather and the elements. Relevant considerations for a cooler. One animal bully, a rattlesnake, is shown. Hardly relevant to coolers, the snake is used to embody danger or evoke fear. Animals like snakes, scorpions, bats, bears, alligators and more are portrayed as dangerous animals.
Wildlife biology is more than a career, for most it is a lifestyle or more of an obsession. The amount of time and education required to be competitive in this field is disproportionate to what you can expect to earn. This seems to be of little concern to wildlife zealots.
What started as a career in wildlife biology conducting research throughout Texas has transitioned into a hybrid career as a researcher and wildlife filmmaker. I now travel the state of Texas alongside Dr. Ray Matlack and his dog, Charlie, for the purpose of conducting research and to film the wildlife series "Texas Wild" for PBS.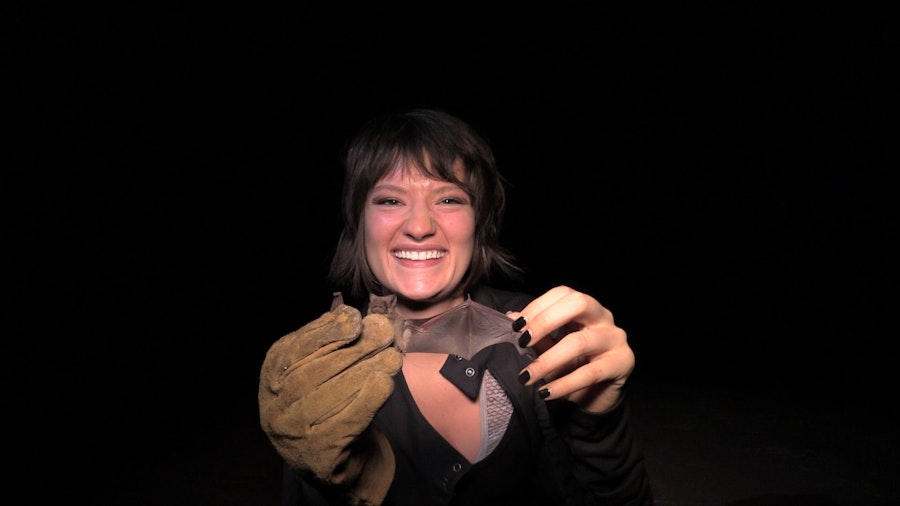 As a biologist, I work frequently around misunderstood or feared animals. Unfortunately, bats which are highly beneficial tothe ecosystem, fall under that umbrella.
As biologists, the most prominent misconception we battle is the over exaggeration of the dangers of animals we work with. The media loves ratings and fear sells. Further, pseudo wildlife biologists feed into this fear mongering in an effort to make themselves look tough. As biologists, we actively respond to news stories that perpetuate false information of wildlife through fear-mongering. In most cases animals are nowhere near as dangerous as the general public has been led to believe.
In my time working with Ray in the field, we have stood under the largest bat colony in the world to film the colony during the colony's dusk emergence and the return of the colony in the wee hours of the morning. We have become acclimated to parasites, rediscovered an endangered species breeding after a catastrophic fire and reached hypothermia many times.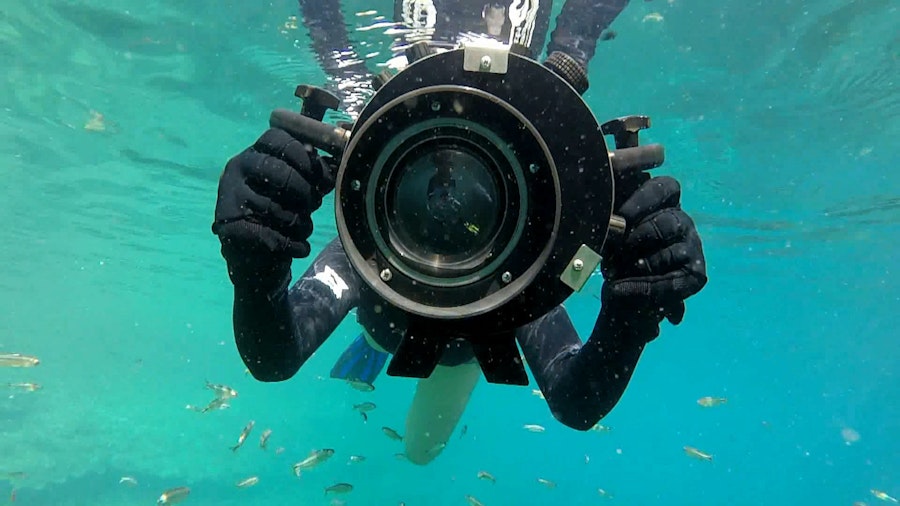 Filming the Endangered Comanche Springs Pupfish at Balmorhea State Park for PBS.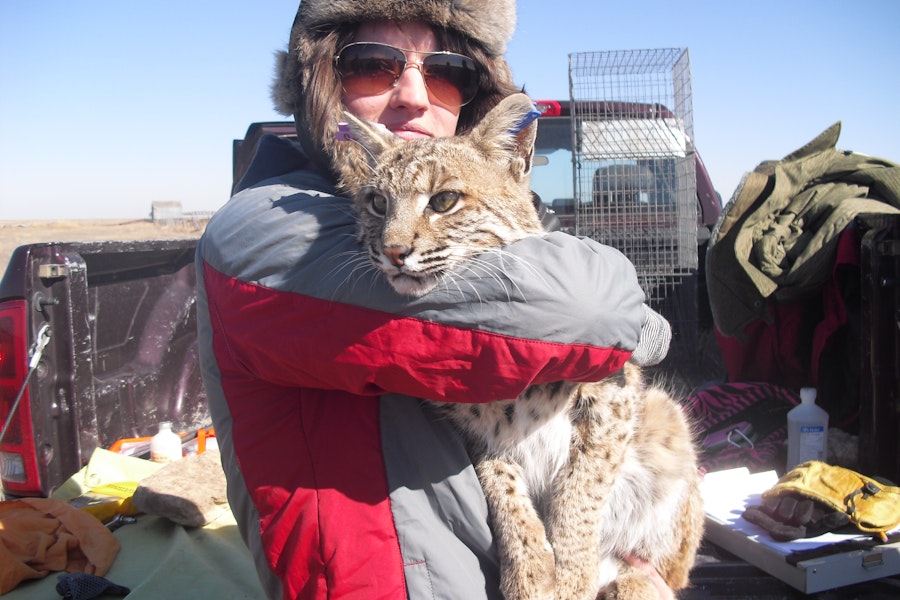 This bobcat was captured as part of a project that monitored with GPS collars, their home range and habitat selection.
As biologist and filmmakers, people frequently inquire about what animals we harbor most fear towards. The answer has remained the same and is provided without a second thought. The animal to concern oneself with is unpredictable, has the potential for nonsensical aggression, and is known to attack without the slightest provocation. This is an accurate description of a deadly animal that can be conveyed through our personal experiences and is support through research conducted by fellow wildlife biologist, Black Sasse.
Sasse's investigated the leading causes of death among wildlife biologists his results help put into perspective what I would argue is the reality for most outdoor adventurers. An examination of ninety-one job-related deaths from 1937-2000 revealed that accidents, auto and aviation, were the top causes of death for wildlife biologists. Traversing to and from study sites is more dangerous for us biologists than the animals we cross paths with in the field. Not to go unnoticed is Sasse's findings on the mortality rates of biologist's resulting from snake envenomation; only one death during the 63 years the study covered.
For biologists, the most dangerous animal we encounter is humans. The same study revealed that four wildlife biologists were murdered; making humans 4 times more deadly than any wild animal in Sasse's study. People are the most dangerous animals we encounter in wild areas and can be motivated by liquid courage, drug or other criminal activity, or nothing much at all. My logic here is simple, wildlife biologists work with and certainly around wildlife, in some of the most remote and inaccessible land around the country and the world. You would expect this group to have a higher risk from wildlife than the average outdoors person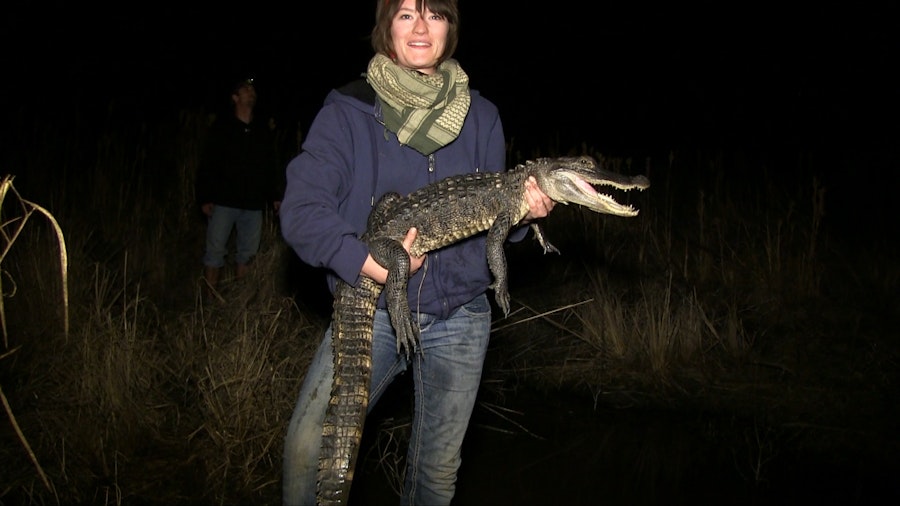 My travels as a biologist turn wildlife filmmaker has lead to an array of experiences including up-close and personal encounters with American alligators.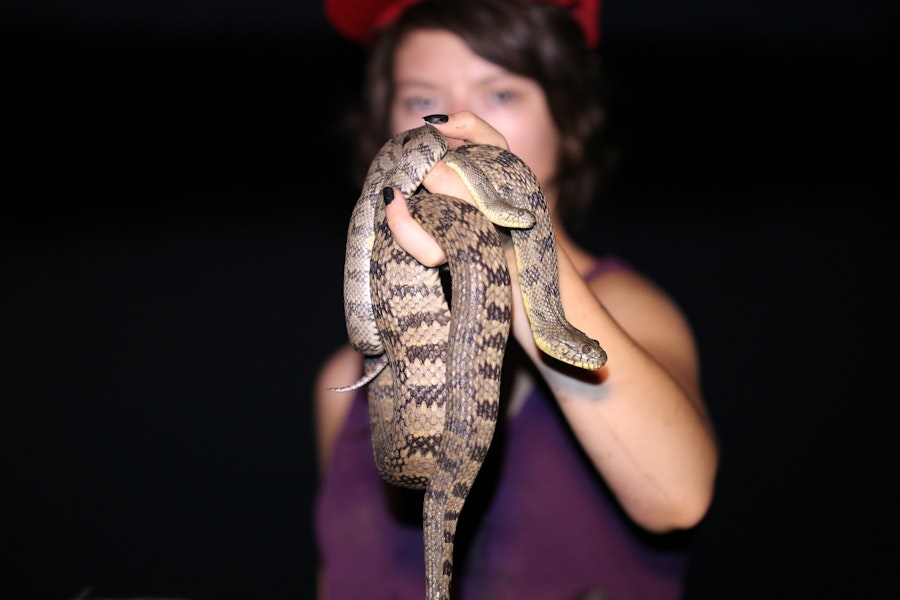 Education is the key to eradicating the fear of wildlife.
After spending the evening filming a bat cave tucked into the Texas Hill Country, we were abruptly confronted by an extremely intoxicated and obnoxious camp-goer who approached us in a rapid and aggressive manner, shattering the ambient night sounds with verbal threats in a unmotivated tantrum. The entire campground, composed mostly of families celebrating their Father's Day weekend, was showered with his foul, slurring speech. A stern explanation that we were sampling under a scientific permit managed to ward off the incensed man. The nearest town and any law enforcement help was at least an hour's drive away, but no cellular coverage means the Calvary could not be reached.
Time spent in the field has yielded an array of similar experiences. From an armed local in the Piney Woods who greeted us with a rifle on the dash of his truck which reinforced his dislike of conservation efforts for the endangered Houston toad (Ray handled this encounter), to hearing rather entertaining conspiracy theories about biologist releasing large carnivores. We have heard multiple testimonies of "animal" sighting that a cryptozoologist would dream of. Take it from us, as wildlife biologists it helps to have people skills. When in a bind remember to smile and wave.
Please do not think all our encounters with Homo sapiens are negative, it's quite the opposite. The people we meet on the road are one of the most rewarding parts of our experiences afield. Fear of humans also should not prevent you from enjoying all the wonders and benefits of being active outdoors. We just want to put things into perspective. Hopping in your vehicle to go outdoors remains the most dangerous activity most of us will face.
Instead of lions, tigers and bears, as outdoors people we deal with other drivers and dangerous roads, aviation crashes and oh my, humans.
We want to acknowledge and thank the past, present, and future generations of all Native Nations and Indigenous Peoples whose ancestral lands we travel, explore, and play on. Always practice Leave No Trace ethics on your adventures and follow local regulations. Please explore responsibly!
Do you love the outdoors?
Yep, us too. That's why we send you the best local adventures, stories, and expert advice, right to your inbox.