How to Plan the Perfect Outdoor Proposal
You know you want to propose in the wild but don't know where to start... we got you!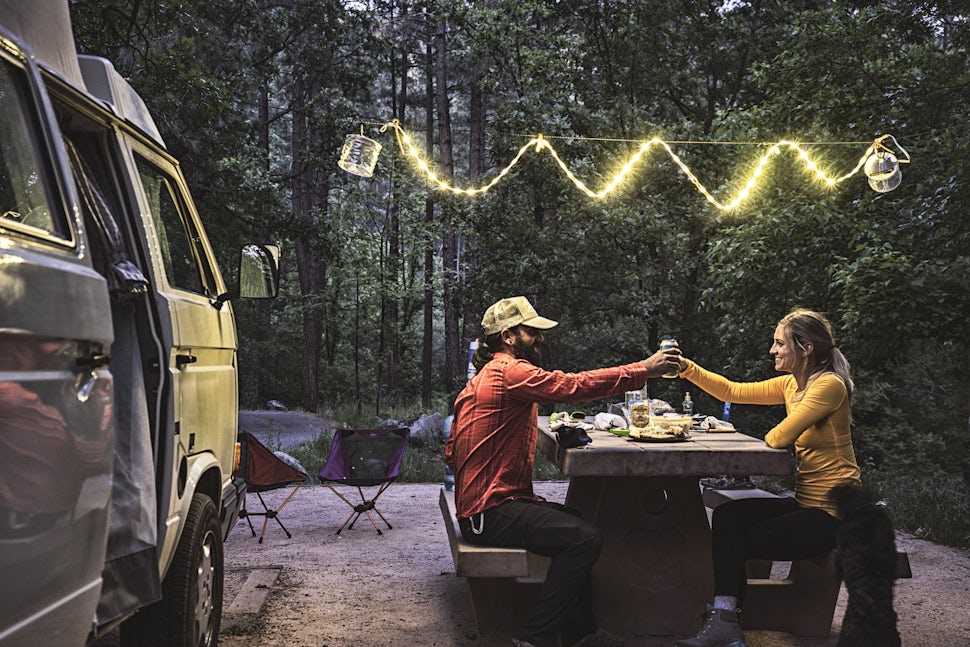 For some of you, 2017 is the year you've decided you're going to pop the question to that special someone you love sharing adventures with. For some of you, you may not be planning on getting engaged but you might decide later in the year that this is the year you do it. Regardless of your situation I want to give some ideas and pointers for your special moment. You only get one shot, and it only lasts for a short amount of time so you definitely want to make it a memorable experience. SO, here are some pointers and ideas for your perfect outdoors proposal:
Do you want to be alone or surrounded by people?
Does your significant other love being surrounded by people? Do they like to be alone with you outdoors? Do YOU want to share the moment with other people and/or pop the question with people surrounding you? This is a really big factor that a lot of people overlook. For some, while they absolutely want to celebrate with their families, in the moment of the proposal it's very important that they get to be alone with only you, for others it's very important to be surrounded by ones that they love. Also, some outdoor locations are very crowded while others are much more secluded. These are all factors you should think about!
Location, location, location!
Do you and your special someone have a hiking spot you frequent/love the most? Where did you do your first hike/climb/paddle/etc. together? Does bae have a waterfall they are absolutely in love with? For some couples, they have locations that are really special and for others, they don't. It's an important factor because that spot will forever be special to you along with the activity. For instance, if you decide to go kayaking to a remote lakeside location, whenever you kayak later in life you'll always think about that day. For some of you, you may not want to plan it for a specific day but you just know you'll have the ring on you during certain adventures and pop the question when the time feels right.
Do you want to document the moment?
Having a secret photographer is getting more and more popular with outdoor proposals. You could use a friend or family member or reach out to a professional service and inquire about being a secret shooter. I'd just advise not having a friend with a camera right in your face during your special moment; make sure if you use another person that they are at a distance so you can share your moment with only your significant other. Don't want to spend money on a photographer? No problem, set up a tripod for a self timed picture but instead of taking a picture, start a video. Or just set up a camera aimed at the two of you and say you're trying to get a time-lapse. There are so many sneaky ways you can document your special moment by yourself!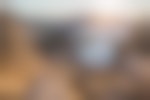 Photo: Christin Healey
Some ideas:
1. Go to your special spot: Do you have a special hiking spot you and your significant other frequent? Somewhere you've shared a special moment, kiss, adventure? When did you do something and remember just being so happy with your other half? Any of these locations are a great idea because it shows you really thought about very specific moment and/or place when you loved your significant other and never forgot about it. This is a great idea because the location is already special to the two of you!
2. Hiking: This goes with a lot of ideas but hiking is always a great option. There are so many secluded places you can hike to; lakes, mountain tops, waterfalls, etc. Choose somewhere you both love (idea number one) or scope out a new place that you've been wanting to check out. Try to get an idea of where you'd want to propose along the hike (at the summit, at a certain point, etc.) before you head out. Or, go on the hike sometime before you pop the question to scope it out. This proposal idea is a great option if you want to be deep in nature and secluded. Plus your significant other will just think your sweating from the physical activity, they'll never know you're about to pop the biggest question of your life!
3. A picnic: This is a great idea because you can have picnics, well, anywhere and they're romantic. At the lakeside, on the beach, at a mountain summit or beside that special waterfall. As long as you can pack in the food you're good to go! You can be old fashion and bring a basket, wine, the whole nine yards or pack it in and bring a backpacking stove, easy food to make and a flask.
4. A camping trip: For some couples, camping is something really special. While some would rather watch paint dry than cozy up during a cold night in a thin tent, for other people it's perfect. If you and your significant other love camping, planning a camping trip around the proposal is the perfect opportunity to pop the question while doing something you both love. Make it special by bringing a nice bottle of wine, some good bourbon or whiskey and treating yourself afterwards. Either go to your favorite campground or plan to camp somewhere new. This gives you the opportunity to have A LOT of alone time surrounding the proposal.
5. Vacation: Has your significant other been dying to go somewhere for vacation? This might be a great opportunity to propose. For starters, you'll be alone and won't have to rush back to the real world a day or two later. You will already be in a situation where you will be able to spend quality alone time afterwards and really soak it all in together before facing the rush of love from close family and friends. Do some research in the area (search for adventures here on the site) and pick some locations you think would be perfect to pop the question. This would be great for a couple that loves to be alone and would want to keep the proposal to themselves for a little bit of time before telling everyone else.
6. Sunrise or sunset: This is a great one and can be a factor in any of the previous ideas. You could be backpacking in the backcountry, watching the sun sink behind the horizon from a cozy deck or from your car at an overlook. Sunrises and sunsets are SO romantic and create the perfect backdrop for your proposal.
7. Other ideas: kayaking, paddle boarding, rock climbing, mountain biking, snowboarding/skiing or whatever your favorite activity is or an activity you've both been wanting to try!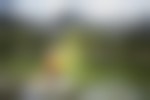 Photo: Noah Couser
Of course you can combine a lot of these ideas together for one perfect day. Start the day by watching the sunrise, getting breakfast, taking a hike with a picnic and staying at the summit for sunset before popping the question. Call me a romantic but thinking about the whole proposal as an experience or the perfect day is so much more fun than just thinking about the few seconds that you'll be asking. You'll both remember the special day forever!
Last piece of advice: be flexible and roll with it. If you're planning on proposing on a very specific day or doing a specific activity, you need to be aware that some days just get rained on and plans go astray.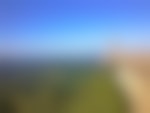 Photo: Jess Fischer
How were you proposed to in the outdoors? We'd love to know! Let us know in the comments below :)

Cover photo: Nick Tort
We want to acknowledge and thank the past, present, and future generations of all Native Nations and Indigenous Peoples whose ancestral lands we travel, explore, and play on. Always practice Leave No Trace ethics on your adventures and follow local regulations. Please explore responsibly!
Do you love the outdoors?
Yep, us too. That's why we send you the best local adventures, stories, and expert advice, right to your inbox.