Is the Manitou Incline as tough as they say it is?
The answer is YES! As you start, you'll think "this isn't so bad", but the gentle incline of the lower portion quickly turns into a quad-burning, legs-quivering, heart-pounding intense workout with a vertical elevation gain of 2,000 feet in just a mile. The straight up trail of over 2,700 stairs looks like an endless stairway to heaven...but it's a hell of workout.
Here are six reasons why the The Manitou Incline is Colorado's Holy Grail of Cardio: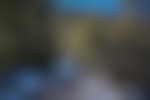 Working Out On The Famous Manitou Incline | Photo: Brian Lewis
1. You'll win bragging rights for doing cardio at altitude
The fastest times on record for reaching the top are in the 17-19 minutes range (unofficial record is under 17 minutes). Getting to the top in under an hour is ambitious since it begins at 6,530 ft and the average grade is 41 percent. It doesn't matter how long it takes you, though - if you make it to the top of this vertically vicious climb, you get well-deserved bragging rights.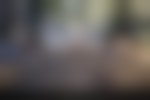 Working Out On The Famous Manitou Incline | Photo: Brian Lewis
2. 2,000' vertical elevation gain in a mile
The Manitou Incline was not designed for human powered travel - it's is a former cable car railway. The rails were removed in 1990, but the wooden ties were left to prevent erosion leaving over 2,700 steps for those brave enough to make the climb.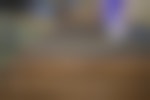 Working Out On The Famous Manitou Incline | Photo: Brian Lewis
3. Bailout Point
There is refuge for those who want to check out The Incline but not commit to an absolutely killer workout. About 0.6 miles up, you reach a spot called Bailout Point. If you don't feel like you can make it to the top, you can jump on the Barr Trail and take it back down. If you continue up, you hit the steepest and most technical part of the Incline.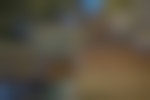 Working Out On The Famous Manitou Incline | Photo: Brian Lewis
4. Heart pumping push of 300 steps at a 68% grade
The average grade of the straight up trail is 40%, but right after Bailout Point, you might find yourself counting every step as the grade increases to 68%. Beware of the false summit. You see it from the bottom and then think you're almost to Bailout Point. Once you hit that false summit, there are still about 300 steps to go. You can do it!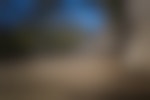 Working Out On The Famous Manitou Incline | Photo: Brian Lewis
5. Incredible views of Garden of the Gods & Colorado Springs
The views from the top are definitely worth the effort it takes to get there. The top of the Incline is 8,550 feet high with fantastic views of Garden of the Gods, Manitou Springs, and Colorado Springs.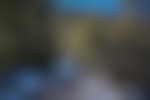 Working Out On The Famous Manitou Incline | Photo: Brian Lewis
6. Nice trail run down
Because of the Incline's steepness (and crowds of people hiking up), it is best to come down on the Barr Trail. It's longer, but easier on your knees. There is a spot on the Barr Trail where you can go left or right. Left will take you back on the Incline and right takes you down the switchbacks, twists, and turns of the Barr Trail. On the bottom four miles of the Barr Trail, you get the shade of the aspen, pine and spruce forest. If you take the Incline up and the Barr Trail all the way down then you log about a 4 mile hike.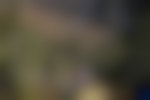 Working Out On The Famous Manitou Incline | Photo: Brian Lewis
Tips:
Pace yourself. Start out slower, even at a pace that seems ridiculously slow to you. You don't want to burn out too fast.
Take plenty of water. You will sweat on the Incline and in Colorado's dry climate you can dehydrate quickly.
Wear sunscreen and sunglasses. There is no shade on the Incline.
Take a light jacket or long sleeve t-shirt. It gets windy at the top. After sweating your way to the top, avoid getting chilled while you soak in the view and savor the moment of your big accomplishment.
There is paid parking close to the trailhead near the Cog Railway parking lot off of Ruxton Avenue in Manitou Springs.
Incline is very popular and will be crowded on weekends. Either go very early or beat the crowds and hike the Incline on a weekday.
Dogs are allowed on the trails that connect to the Incline, but dogs are NOT allowed on the 1-mile Incline Trail.
Published: October 25, 2015

Explorer
Jennifer BroomeExplorer
I'm the traveling weather chick. I'm a television meteorologist, host and reporter based in Denver. I'm a weather expert and travel expert. I'm also a travel writer. I love travel, weather, adventure, outdoors, fo...
Follow
Please respect the places you find on The Outbound.
Always practice Leave No Trace ethics on your adventures. Be aware of local regulations and don't damage these amazing places for the sake of a photograph.
Our Hike to Angels Landing: Dangerous? Maybe. Amazing? Definitely.
Angels Landing, Utah
Three weeks before my sister turned 24 she texted me to ask if I wanted to go on a trip for her birthday. She wasn't sure where she wanted to go but she knew she wanted to be outdoors.
Southern California's Off-Season Gems: Mojave, Death Valley, Alabama Hills, and Joshua Tree
Joshua Tree National Park, California
It all started with a simple Google search. My buddy, Cameron, and I were procrastinating studying for our law school finals when we started daydreaming about a getaway.