Using Your Art to Advocate for Public Lands
Figuring out how to make a meaningful difference for our public lands isn't easy.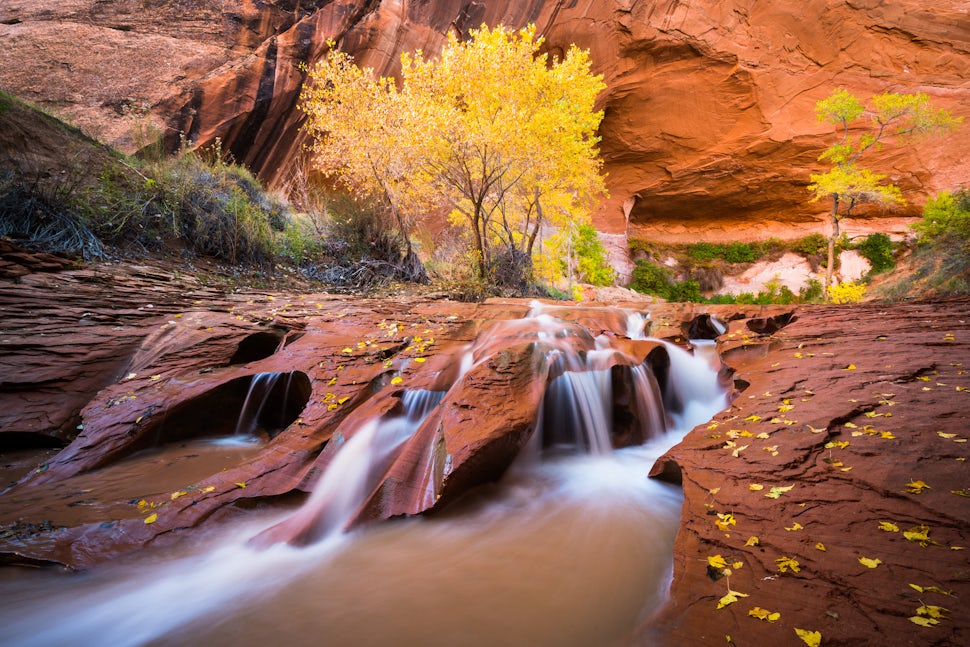 As a photographer and artist that relies on public lands for my business, and personal fulfillment, the past year has been a struggle watching the trend of political decisions. Not only are protected areas facing the threat of new development, climate change is starting to vastly impact more fragile ecosystems and it seems many of our leaders just want to bury their heads in the sand. Sometimes I think the mentality of commerce over everything is subconsciously rooted in the age of many of those making these decisions. They won't be around long enough to see the devastating consequences of inflating their personal and corporate wealth. Yet even knowing that, you find examples of large corporations planning around climate change because it will affect their bottom line. Major energy companies are reluctant to invest in further coal development even in the possible absence of regulation because renewable energies (and natural gas) are becoming cheaper and easier. At the same time our planet is reaching a population threshold and as more people join the world economy it only strains our resources even more. Despite all I do to reduce my environmental impact (recycle, compost, reuse, donate, buy less, and patronize more sustainable businesses), almost everything I do in modern consumerism society bothers me at its core.
With all that in mind I find myself often asking "What impact do you have, what difference do you make, how is your work different?" In a field of millions I struggle with this every day now. I've been just as guilty of chasing trends and searching for likes as many others, partly from my desire to make a living in an over-saturated field, and also for sense of validation. Instagram has been a great resource for my work but it's also become such a portal for trash commerce; brands that create a logo and a "community," then use "ambassadors" to sell pre-made catalog merchandise, all without making any real contributions to the outdoors. I'm not saying there's anything wrong with selling your brand when your brand is actually developed around something you've created and a genuine aspiration to better the world (like the Outbound!), not just a desire for money.
Beyond adding your art to trending outdoor hashtag campaigns it's hard to figure out how you can make a difference from behind a screen. There aren't a lot of resources out there and starting your own advocacy campaign can often be lost amongst the current flood and could unfortunately even dilute our shared goals in the end. Ideally, I'd love to be paid to travel to remote places and use my photos and videos to tell how we're impacting our world and how people are trying to save it too. It's an extremely competitive field though and many of us won't have a lot of those opportunities.
In spite of those hurdles I have been finding ways to use my photography for good even while running my regular business. One of my favorite developments of last year was Peak Design's "Give A Shot" program, a central database of non-profits looking for donated time and work to help their causes. It's easier to see if I can make the commitment to help ahead of time and then watch my work actually being implemented. Another extension of that type of charity is joining and working with local non-profits and conservation organizations. The most obvious examples of helping these groups are trail work and clean-up operations, but many times they're in need of media as well.
As I've gained more success the past few years I also continue to work with companies that support a similar vision, but turn down more offers than not. If a large company like REI, The North Face, etc, comes asking for images to use I consider what their goal is, who they are, and what the possible value of exposure is. Many of these companies support the protection of our public lands, but not just because it's part of their company culture, it also affects their bottom line. They're in the business of generating profits and many of their advocacy campaigns have the added benefit of positive advertising for them. That doesn't make it any less important or needed, many of these companies were founded by people with similar outdoor values to our own, but also keep in mind if they're making money it's reasonable for you to as well.
Another great way of contributing to the betterment of society is through Artist in Residence programs. Art was extremely influential and one of the driving forces in creating our public lands. Without images, paintings, words, and film to relate the beauty and fragility of so many unique places, continued development could have resulted in their permanent destruction and a deeply different society today. There are many public and private organizations that offer unpaid residence programs that give you time to work on your art in a remote or natural setting. The goal of these programs is you donating your time and finished work to further the public education of our public land's environmental, cultural, and historic importance. Some of the regional ones I've worked with are: Volunteer Outdoor Colorado, San Juan Citizens Alliance, and Wilderness Workshop.
I know this article is long and unfortunately won't be as well read as I would like, but in my motives to better myself I'm trying to move beyond top tips and into more thoughtful dialogue. I'm not trying to sound too negative either, I'm just past the point in my life where I would more meekly stand by because of the chance my views would offend potential clients. We all have to vote with our money, businesses, and personal choices. I'll keep doing what I've been doing for the past 15 years; taking my camera with me to create art for me, working where I find worthwhile work, and spending time in the wilderness not to check off some buck-list but because it's who I am. With newer thoughts and questions in my mind though, hopefully I can enact enough changes to make this world a little better for everyone else. If you have ideas on how to work with me to further those goals, please don't hesitate to contact me!
(Images in this article are mine from the threatened Grand Staircase-Escalante NM and Bears Ears NM, places I've come to appreciate more and more since my first visits as a youth.)
We want to acknowledge and thank the past, present, and future generations of all Native Nations and Indigenous Peoples whose ancestral lands we travel, explore, and play on. Always practice Leave No Trace ethics on your adventures and follow local regulations. Please explore responsibly!
Do you love the outdoors?
Yep, us too. That's why we send you the best local adventures, stories, and expert advice, right to your inbox.