These folks had hiked this trail for more years than I had been alive.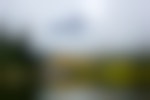 It was mid-September and I had just finished a fellowship at the Rocky Mountain Institute in Boulder, CO. Grad school was starting in a little over a week and I needed to drive back to California. Throughout the summer, I had wandered across countless green aspen groves as I explored the rugged Rocky Mountains. I had been told that the Maroon Bells near Aspen were not to be missed during their peak fall foliage. I decided that the Bells would be the first stop on my trip out west. 
I set out from the Front Range with my friend, Lance, planning to spend the night somewhere east of Independence Pass. There was a weather system forecasted to hit the area, but we decided even if there was poor weather it was probably still worth it. My phone alarm jarred me out of my mummy bag induced hibernation at 5:30AM the next morning. We grumbled as we shook the ice off our rain fly trying to convince ourselves that entering the Bells before the shuttle service was somehow a good idea. We were greeted with a mix of snow and rain as we summited the pass wondering if we would even be able to see the famous fall colors of the Bells. 
The gate attendant welcomed us with a smile and handed over a semi-soggy map of the area. Tripods as thick as Cattails lined Maroon Lake while their operators skulked about ruminating that thick clouds obscured the view of Maroon Peak.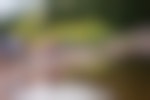 We started chatting with a ranger asking her what might be a good full day hike to see some of the best that the Bells had to offer. "Buckskin Pass!" she exclaimed. Convinced by her enthusiasm, Lance and I started up the muddy trails through the golden aspen groves. As we were leaving, the clouds parted revealing the freshly dusted tip of Maroon Peak along with the streaks of yellow and orange coursing through the green pine.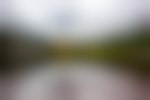 Not surprisingly, the crowds vanished while our boots made contact with the slippery tangle of aspen roots on the trail to Buckskin Pass. Strong sunbeams pierced the gray clouds over Crater Lake announcing the arrival of much clearer weather.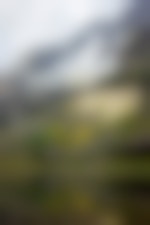 There is probably a saying out there that goes something along the lines of, "you only meet nice people above 10,000 feet." If there isn't, there should be. Just above tree line, we ran into an older couple taking a water break. They were hunched over examining the rocks lining the trail. 
"Howdy!" I hollered up the trail.
"Hi! We're looking for hearts," they explained. "The fracture characteristics of the Maroon Shale allows them to break into perfect rock hearts," the man expounded. 
His eyes lit up as he found a palm sized maroon heart gladly gifting it to his wife. We started chatting and learned this was their 30th time on this hike. Every fall for the past three decades they would make the pilgrimage to the Bells to view the fall colors. I thought to myself how crazy it was that these folks had hiked this trail for more years than I had been alive. Ken and Trish invited us to hike with them up to the pass and we joyfully obliged. What followed was a crash course on the geology and ecology of the entire Maroon Bells area given by seasoned hikers and retired geologists. We marched up the alpine tundra barely noticing the fifty-year age gap. The clouds had almost entirely moved out as the four of us crested the pass.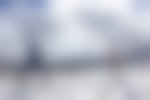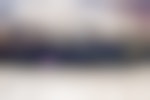 "Do you guys want to climb Buckskin Peak with me?" Ken asked pointing to a peak connected to the pass. "I'm afraid it might be my last year that I am able to do it and I don't want to go alone."
We weren't on any sort of agenda and Lance and I willingly accepted the offer. Although not particularly technical, Buckskin peak is a 13er with a steep approach from the pass. Like the hundreds of other peaks he had summited in his lifetime, Ken flew up the side of the mountain all the while reminiscing about his adventures through the mountain west. At the summit, we were treated not only to an amazing 360-degree view of the entire Maroon Bells Snowmass Wilderness, but also Trish's homemade cookies. I looked over at Ken as he surveyed the vast expanse of mountains surrounding him. I was positive that this would not be his last time on Buckskin. Ken and Trish really taught me something that day. You're never too old to send it.
See more #GOATworthy moments on Backcountry's website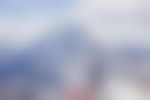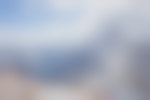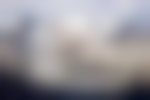 Published: November 23, 2017

Explorer
Jake YoungExplorer
Adventurer, Photographer, Impact Investor. I work with companies that want to have a positive impact on the world around them.
Follow
Please respect the places you find on The Outbound.
Always practice Leave No Trace ethics on your adventures. Be aware of local regulations and don't damage these amazing places for the sake of a photograph.

Climbing in 18-Degree Weather to Shoot the Sunrise
Vantage, Washington
One of the things that I love about photography is how the quality of light can make or break a photo. When shooting outdoors it is those early hours in the morning that I love the most.
6 Reasons Why You Should Use a Telephoto Lens for Landscape Photography
When most people start out taking landscape photos, they think they need to get a wide angle lens in order to capture the whole landscape. When I bought my first DSLR, I was one of those people.