Conservation is a grassroots effort. These are your wild places!
As outdoor enthusiasts, we value wild places for different reasons: wildlife, adventure, solitude, challenge, natural resources, culture, and sustainable use (to name a few!). As stewards of our natural resources, it is our responsibility to ethically and sustainably enjoy these places. Yet, how do we ensure that wild places and wildlife remain healthy and safe for future generations? Many of us already promote ethical (and sensible!) practices like leave no trace, or donate to local organizations seeking to conserve our wild places. Fortunately, there are many avenues in which we can donate our time, money, and effort, but when it comes to choosing an organization or conservation effort, where do we start? From bee watching to bird counting to restoring wildlife habitat to donating, there are countless ways to make your support count. In my opinion, you should only support organizations with a proven track record in science-based research, collaboration, meaningful advocacy, and positive results- you don't want your dollars or time wasted and wild places left unhelped. With regards to wildlife and habitat conservation, this wildlife biologist has a few recommendations. Some focus on habitat conservation, others are species specific, but each of these organizations is effectively fighting biodiversity decline in meaningful ways. 

The Nature Conservancy is one of the most effective conservation organizations worldwide. Their mission is "conserving land and water on which all life depends" and they achieve this by protecting millions of acres of land and thousands of miles of river. With conservation efforts in 69 countries, The Nature Conservancy protects wildlife by protecting habitat. I have personally worked with The Nature Conservancy, and if you are interested in donating your time or your dollars for conservation, this is a great way to do it. Check out the many ways you can get involved with TNC here. 
Our federal wildlife agency catches a lot of heat, but as a bureau with the Department of the Interior, USFWS manages and conserves our publicly-owned wildlife and natural resources. This is accomplished by enforcing federal wildlife laws, protecting and managing species, and conserving and restoring habitat and wetlands. USFWS focuses on scientific knowledge and ecological principles to ensure our moral responsibility of the Nation's fish and wildlife resources, and without this agency, many species would be extinct. I have several friends and colleagues employed by USFWS, and they are phenomenal researchers, managers, and citizens who care about our wildlife and wild places. You can support USFWS via private landowner conservation, on the ground volunteer efforts for research and management, or put your dollars towards bird habitat by buying Federal Duck Stamps. Research volunteer opportunities here.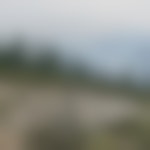 Photo: Ben Sameshima
Did you know turtles across the world are highly endangered? TSA started in 2001 in response to the Asian turtle crisis and is committed to zero turtle extinctions. With many turtle and tortoise species in the US facing extinction, this organization creates volunteer opportunities to help with their conservation. Become a member here.
Reptiles and amphibians are in global decline worldwide, and The Orianne Society focuses on wildlife research and habitat conservation to mitigate conservation threats to countless species. Despite getting less attention than charismatic megafauna (the cute and cuddly species), reptiles and amphibians are the species that ecosystems depend on to persist. As a research organization, The Orianne Society also makes an effort to fight the antipathy and wrongful persecution of so many species. Become a member here.
Panthera focuses on the world's imperiled wild cat species by implementing range-wide programs that are specific to a species' ecology, individual conservation threats, landscapes they inhabit, and human communities they live alongside. Panthera uses scientific research, collaboration with communities, governments, corporations, and other NGOs to aid wild felid conservation. As someone who has done conservation research on three wild cat species, I can say that the conservationists at Panthera are top notch. Their efforts include public education, genetics research, and human health. Assist protecting the world's wild cats here.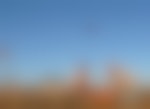 Photo: Kara Campbell
This organization focuses on the most abundant taxa in the world: invertebrates. The Xerces Society protects invertebrate species through habitat conservation, applied scientific reserach, and citizen involvement. Learn more about membership and their citizen science programs here.
Did you know that sniffing out wildlife scat is a full time conservation effort? These two non-profit organizations rescue dogs and train them to find wildlife scat for conservation research efforts. With their pups they fight wildlife trafficking, generate information on population health and size, find invasive species, detect disease and contaminants, and participate in global research efforts. If you like dogs and wild places, your support is a great way to make a difference (I've met a few of their dogs, and they are the COOLEST). Become a sponsor with Conservation Canines here. Donate to Working Dogs here.
The Integral Ecology Research Center is a non-profit research organization dedicated to wildlife and ecosystem conservation. Their diverse programs range from carnivore to amphibian to disease and genetics research, and their efforts in ecological research focus on increasing scientific knowledge for all audiences. This is a great organization to support because their projects aim to implement well-informed conservation measures as well as promote biodiversity. Support this organization and its great ecologists here. Check out employment opportunities here.
With the ocean predicted to be empty by 2050 (see The End of the Line), sustainable fisheries and habitat conservation are more important than ever. The Ocean Conservancy works towards a healthy ocean through scientific research, advocacy, and collaborative efforts. This organization focuses on mitigating ocean pollution, preserving the Arctic, confronting ocean acidification, and advocating and implementing sustainable fishing operations (to name a few things). Take action against straws here. Become a member here.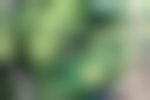 Photo: Rachael Greer.
You can make a positive impact on wildlife and habitat conservation in a variety of ways, and your scope of impact isn't merely dependent on dollars. If financial assistance isn't possible, you can support conservation efforts in other ways:
- Raise awareness of issues in natural resources and conservation. Don't be afraid to generate conversations or share a post about wildlife problems.
- Be selective in what you purchase in grocery stores. Your dollars have conservation impact and can affect deforestation, pollution, unsustainable harvesting, and wildlife trade.
- Volunteer your time to efforts that speak to you. There are many opportunities to use your skills towards local, regional, or even global causes. 
- Remember, conservation is a grassroots effort. These are your wild places! 
Cover photo: Imogene Davis
Published: June 4, 2016

Storyteller
Imogene CancellareStoryteller
Wildlife biologist, science communicator, and explorer. Currently doing snow leopard research. For daily wildlife facts, follow me on Instagram: @biologistimogene. To learn more about a career in conservation: biologi...
Follow
Please respect the places you find on The Outbound.
Always practice Leave No Trace ethics on your adventures. Be aware of local regulations and don't damage these amazing places for the sake of a photograph.

Climbing in 18-Degree Weather to Shoot the Sunrise
Vantage, Washington
One of the things that I love about photography is how the quality of light can make or break a photo. When shooting outdoors it is those early hours in the morning that I love the most.
Southern California's Off-Season Gems: Mojave, Death Valley, Alabama Hills, and Joshua Tree
Joshua Tree National Park, California
It all started with a simple Google search. My buddy, Cameron, and I were procrastinating studying for our law school finals when we started daydreaming about a getaway.