Why You Should Plan a Trip to Explore the Yukon's Alsek River
It is no exaggeration to say that the Alsek River is tucked within a land of extremes, but if you are ready for it logistically and mentally, the rewards far exceed the effort.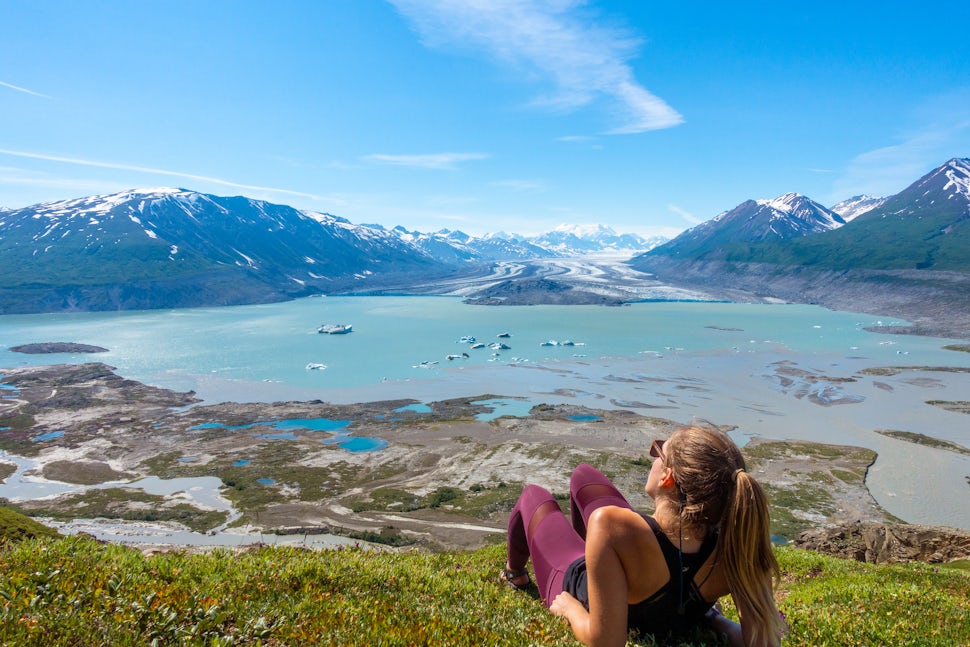 "Your sense of scale is going to be way off."
Of all the words from our river guides prior to launching our rafts those were the ones that stuck in my head when we got in the water just outside Haines Junction in the Yukon.
A group of 10 travelers, including myself and 3 guides from Mountain Travel Sobek, were preparing to journey down the Alsek River for 2 weeks on packrafts. We were told this would be a true expedition, dictated by weather, and shared with an abundance of wildlife including brown bears hungry for salmon. But out of everything it was those words hinting at the massiveness of the wilderness that had my mind racing: I knew it meant the best kind of adventure.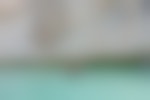 It is hard to put into words the majesty of the Alsek River because it is truly larger than life in every thinkable way. From start to finish rafting the Alsek is a nearly 200-mile journey heading south from the Yukon interior, through northern British Columbia, and into southeastern Alaska. You raft through national and provincial parks on both sides of the US/Canada border. In some places, you meander along milky braids of silt-laden river water stretching up to 2 miles wide, while in others, the Alsek cuts through a narrow and unforgiving canyon, pushing its immense water flow through spaces that are a mere 30 feet. You sleep next to glowing blue glaciers falling asleep to the low rumble of ice calving.

If you are there in the summer you rarely see the sun set. If you are there in the winter you might catch the Northern Lights. There are so many impressive peaks and glaciers out there that some of them have yet to be named.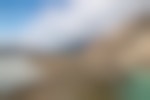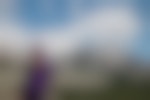 Photo by Josie Speed
The first half of our trip was full of blue skies and warm air on our skin. With little wind, we took advantage of the weather and lingering sunlight, pushing down river on the swift currents of the Alsek and arriving at Lake Lowell on our second night. While it is hard to not find beauty everywhere you look along this river, Lake Lowell stands on its own with its glacier-fed waters and cliff-lined shores.
The summertime brought about fields of bright wildflowers lining clear blue swimming holes (the perfect place to take our ultralight and waterproof BF100 Kicker speaker), and we stretched our legs by hiking up to a ridge line viewpoint one afternoon to understand the true magnitude of the lake and the enormous icebergs we were intently watching from our camp as they calved, rolled, and bobbed in slow motion. What felt large at water level became somehow larger from a bird's eye view as we looked down on Lake Lowell to see how far away the icebergs actually were from our camp.

Through the Yukon and British Columbia we went taking on overgrown trails at various stops along the way. Only 200 people raft the Alsek every year and with our group size at 13 we comprised a significant portion of the human visitors who would even have the opportunity to hike these trails this season. The rest comes from grizzly bear, moose, and the occasional wolverine. Our guides described these trails as multi-use, which made us laugh nervously and hone our bear calls, but it was honestly refreshing to know that if we were to run into any other hikers on the trail, they wouldn't be human.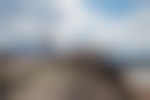 Moving south, we eventually headed toward Turnback Canyon, the most treacherous landmark on our journey. Where the Alsek is typically a wide, braided river twisting through gravel bars, Turnback Canyon narrows dramatically and unforgivingly. Water cuts and boils and swirls in high turbulence, and looking at it you wonder how anyone would make it through alive.
Fortunately, we knew we'd have another option: a helicopter portage to the other side which would allow us to continue on the river without facing the deadly waters. As we approached the takeout to await our flight, the river meandered back and forth with a clear view of Mt. Blackadar, named for Walt Blackadar, the first person (and one of the few to this day) to successfully kayak through the canyon.
Clouds rolled through where blue skies had been, and the wind began to pick up, sending chills down my spine. It was ominous, thrilling, and fitting in a way, like a warning from the mountain to not advance.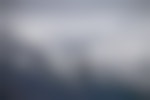 The morning of our portage, our helicopter arrived and began transporting gear and people over the canyon. I took the last helicopter out, watching gear and crew members slowly disappear over glacial walls and into a crevice in the skyline where Turnback Canyon sat waiting.

On the other side of Turnback, the weather made a radical shift. 48 hours of nonstop downpour chilled everyone to their bones. As we navigated through the high waters, grey skies began to meld with the silty grey waters and a thick fog line--an eerily beautiful thing to witness, but a phenomenon that made it challenging to distinguish where we were on earth, let alone the river. With dampness seeping into every pore, we came together around a fire at camp to listen to one of our travelers recite a poem from memory describing the incredible balance of harshness and beauty we all found ourselves sitting in at that very moment.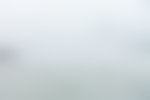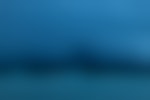 The rain eventually ended in our sleep, and with the morning sun out we dried our belongings, appreciating the opportunity to feel lighter and brighter. These would be our last nights on the river, and we were camped at Lake Alsek, which gives way to incredible views of perfectly pointed peaks and icebergs floating past our camp, illuminating in the evening hours of golden light.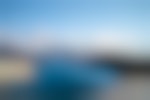 On our final morning on the Alsek, we made our way to the take-out point, spotting bald eagles along the way and nearly unable to imagine what it would be like to not live out of a raft and a tent in the days and weeks to come.
In so many ways, our guides were right about the Alsek sense of scale. But it wasn't just the vastness of the river and all the wild that surrounds it. It was about the scale of the adventure and the way we moved through it--to know that this wild, life-changing experience wouldn't have been possible if we didn't do it together.
Click here to see our approximate stops along the Alsek, including camping and hiking spots.
Click here to see the guided trip on the Alsek I took through MT Sobek!
We want to acknowledge and thank the past, present, and future generations of all Native Nations and Indigenous Peoples whose ancestral lands we travel, explore, and play on. Always practice Leave No Trace ethics on your adventures and follow local regulations. Please explore responsibly!
Do you love the outdoors?
Yep, us too. That's why we send you the best local adventures, stories, and expert advice, right to your inbox.