The Wonders of Capitol Reef National Park
36 hours in Capitol Reef National Park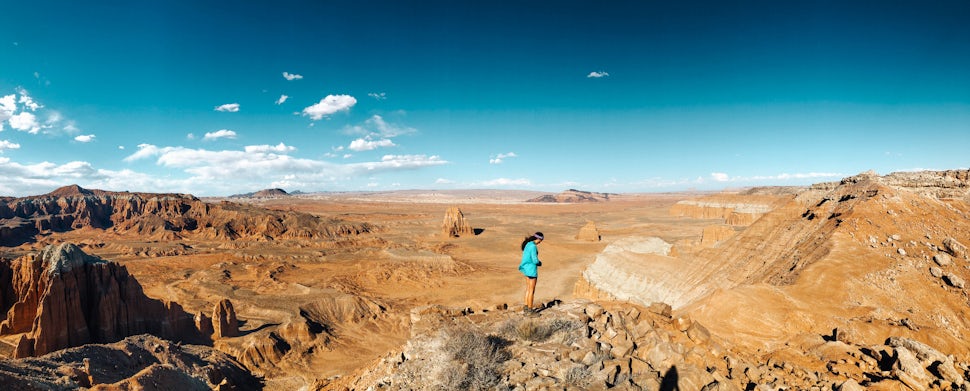 Capitol Reef may be my new favorite national park. Nothing compares to the wonders of Glacier, but this place comes close in second for me. It's got all your standard Utah red rock wonders; arches, canyons, scenic landscapes and colorful sunsets.
This park, however, has something different than what I find in most parks. There are lots of high clearance dirt roads to venture out on and the ones in this park are pretty out of this world.
We didn't have much time to explore Capitol Reef, with just about 36 hours inside the park (camping about an hour outside the park the night before). You can do a lot in this time if you're determined. Below is the play-by-play of our adventure, starting from the west entrance of the park.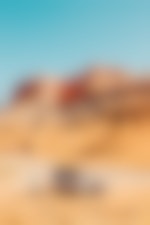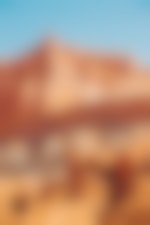 The first thing we did was make time to stop at the ranger station and get the details, these people know the park like the back of their hands and can cater suggestions to your needs. Also something to note, this park is a free entrance park, with the exception of the scenic drive, you don't have to pay to access this national park!
After leaving the ranger station, we headed south to check out the orchards in the park.
Now let's talk about how unique this is. There are acres of orchards inside the park, all of which you are welcome to roam around and explore. You'll see old farm buildings from the Mormon settlers that came through that are still kept up! Not to mention they have horses in nearby pastures. If you find an unlocked orchard you are allowed to walk through them and there will be signs up if fruit is in "picking" season. YES YOU CAN HARVEST FRUIT FOR FREE IN A NATIONAL PARK. Pretty awesome if you ask me. You can learn more here about when certain fruits are in picking season. After you take a stroll through the orchards, make sure to stop at the Gifford House to grab some homemade pie. And yes - they also make pie here in the park. How neat!
After we got our fill of pie and scenic orchards with towering canyon walls, we figured we'd set out to see what this scenic drive was about. For the scenic drive, you do have to pay $15 a car, but considering the park is free, you may as well! The drive was about 8 miles long, with pull-offs for ideal picture taking. The landscape was vast with red rock formations as far as the eye could see. You can access Cassidy Arch Trailhead off of the scenic drive, along with a few other hikes. After the hour we spent stopping and photographing the drive, we ended up at the end of the road to hike Capitol Gorge.
Capitol Gorge is known as one of the more common ways to explore the park if you are passing through. The hike is 2 miles round trip, and flat most of the way. The trail cuts through narrow canyons that tower above. At the end of the trail, you can climb to see some water pockets (usually these only contain water early in the spring). The trail also features some historic inscriptions from previous native, mormon and cowboy settlers. The "petroglyph panel" is said to have over 100 inscriptions. After taking in some history and basking in the red rock walls, this hike proved to be a great way to get "warmed up" in the park.
The next part of our journey was pretty much entirely off the grid. We filled up our whip with a full tank of gas, stocked up on the necessities to camp for the evening and headed out in pursuit of Cathedral Valley. I had previously seen photographs of Cathedral Valley and had been anxiously awaiting for my chance to witness the area. Its awe and splendor was something far beyond anything I could comprehend upon arrival. Not to mention this part of the park is remote and only about 10% of visitors access it.
To get to Cathedral Valley, we were recommended to drive a "loop" by the park ranger, that entailed about 60 miles of high clearance dirt roads. You can pick up a map of this specific area at the ranger station. The start of the journey was on Hartnet Road, where we quickly had to ford a river. It really was a piece of cake, you just have to have a high clearance vehicle. A few miles past the river we found ourselves in the Bentonite Hills, these hills were very mars-like, bleeding with color. There are no hiking trails accessed from the hills, but you sure will want to stop and explore awhile. You can see a few images captured from the Bentonite hills below.
After getting our fill at the hills we set out to hike the Lower Cathedral Valley Overlook.
Now most of the pictures you see from Capitol Reef are from Cathedral Valley. But not many take the time to get above the most photographed area of the park. Continuing down Hartnet Road, at mile 17.6 you will find a small dirt parking lot for the trailhead (we're talking middle of nowhere, so no pit toilet, no fancy sign). The trail starts in the far left corner of the parking lot and is not super well marked. Basically you are aiming to cross the wide open desert in front of you to summit the mountain ridge that peers about 1.5 miles away. The climb isn't too steep, maybe 200ft tops, but once you get on the ridge line you can peer to the other side of the valley that is clearly much lower than the side you parked on. The views and payoff are rewarding and on a Saturday afternoon we only saw two other people, that was it!
After leaving the Lower Cathedral Overlook, we stopped along a few other spots on Harnet Road (again you'll want to reference this map if you venture out this way). We took a peek at the Upper South Desert Overlook and caught sunset at the Upper Cathedral Valley Overlook.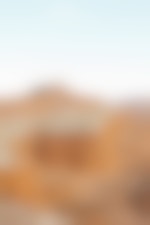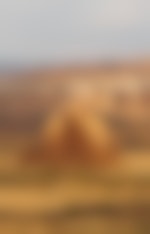 After taking in what words can't describe and a sunset that touched our souls, we were gambling our luck on a Sunday night in a national park, about 30 miles back on dirt roads to get to a "first-come, first-serve" site at a six-site campground in a national park. Well you guessed it - the campground was full! But not to worry, we were warned about what to do in this situation. Just passed the primitive campground in the park off of Hartnet Road, there are more dirt roads that leave the park and you can stay straight on Hartnet Road that turns into Polk Creek Road which leaves the park and hops onto BLM land, where you can camp pretty much wherever. If you don't want to add more miles to your trip, you can make a right onto Cathedral Road (which was the road back in the loop). This road winds in and out of the national park and BLM land. So if you ever find yourself in this situation, take cover on some BLM to avoid any tickets from park rangers. We found a high up spot off of Polk Creek Road on BLM land. We barely slept anyway, being that the wind was howling, we were up again at 5am, ready for the sunrise and day ahead of us.
So back into the park we went, made our way off of Hartnet Road, and started our decent down into the Cathedral Valley on Cathedral Road. There was a lot to see in the early morning. Before arriving at the most sought-after venue, the road had signs for Gypsum Sinkhole and Barker Bench Road, both of which looked worthwhile, but we were on a timeframe and mission. About 16 miles down the road, after venturing in and out of BLM and park land, we saw the sign for Temple of the Sun and Moon.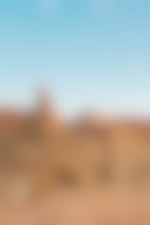 We rolled up to the sculptured monoliths inspecting each of them in awe. The giant rocks protrude from the earth and are something like a fine piece of art. Just to the right of the monoliths was the most interesting thing of all. We saw a sign for what was called "Glass Mountain." Let me tell you, glass mountain is pretty neat. It's an exposed small mountain of selenite crystals. The crystals were formed from gypsum that is found in the area. Groundwater flowed through the sandstone to create this glorious mountain, according to the park service. There are signs listed to not collect anything from the mountain. However, you can sit on top of glass mountain if your heart so desires.
After taking in the views, and the feels, we left the temples feeling like different people. We still had about 16 miles of road to explore before hitting pavement again. Stopping along the way, taking more photos and even doing some roadside yoga, we were geeking out about our experience. It was one that I'll never be able to replace with with a friend dear to my heart.
So if you're looking for something that has all the wonders of the desert and will make you feel like you've left the planet, I suggest you venture into the last great wonder of Utah. Also something to note, we were here in April, and it was still hot so bring lots of water and sunscreen. I would recommend exploring Capitol Reef in the Spring or Fall, for optimal conditions. Happy trails, happy travels!
For more adventures in the park, check out this story "Why you need to Explore Capitol Reef National Park."
You can see all photos from the adventure here.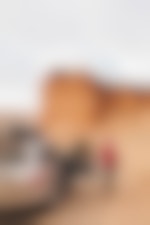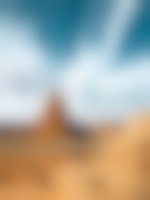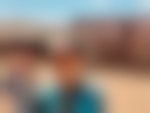 We want to acknowledge and thank the past, present, and future generations of all Native Nations and Indigenous Peoples whose ancestral lands we travel, explore, and play on. Always practice Leave No Trace ethics on your adventures and follow local regulations. Please explore responsibly!
Do you love the outdoors?
Yep, us too. That's why we send you the best local adventures, stories, and expert advice, right to your inbox.