10 Tips For Hiking Havasupai Falls
Explore one of the Southwest's most beautiful destinations.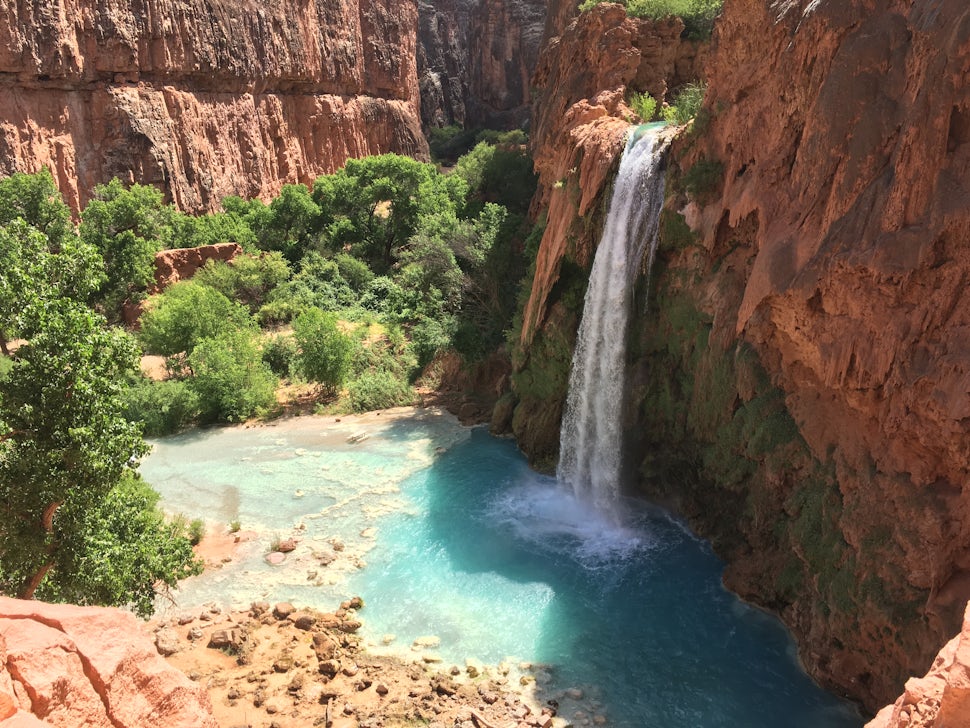 Getting a permit to backpack Havasupai Falls has been lingering for a couple of years now on my bucket list. Needless to say, when I finally got through and snagged permits for my boyfriend and I, I was waist deep in the interwebs reading up on tips and tricks and what I should be expecting. I wanted to be as prepared as possible, but also be mindful that every "necessity" I think I need will be on my back...for 10 whole miles. Throughout our 4 days/3 nights trip, we kept saying to each other "how did no one think to mention this in their trip?!" So, we thought it would be helpful to put together our own version of tips for anyone planning this amazing trip.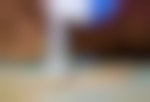 1. Definitely sleep in your car or set up camp on the parking lot the night before you hike out.
Originally we had decided to spend the night before camping out in Grand Canyon. The Havasupai Falls trail head is about a 2 hour drive from the GC visitor center. At the last minute, after doing all our calculations, we realized we would have to get up at 2am to make it to the trail head by 4am to hopefully start our hike at 5. Deciding to spend the night at the lot and starting our hike at 5am was one of the best decisions we made this trip. There were a TON of people doing the same thing, hiking down the canyons after the sun is up and overhead with a 30 lb pack on your back would have been borderline torture.
2. If you are driving into Indian Road 18 at night to the trail head lot, PLEASE follow the speed limit.
We were going about 65-70mph when we noticed a TON of cows, horses, deer, and moose on the side of the road. These animals are very active at night, and they're attracted to the heat of the pavement when the temperature drops after sunset. When we got to the last quarter mile before the lot, a horse was CROSSING our path.
3. Bring moleskin/band aids because you will get some type of blister.
I'm always stubborn when it comes to putting Band-Aids/covering up my cuts and scrapes. I'm a firm believer in letting things "air out". Unfortunately, that isn't how it works when you're out and about for a couple of days. There were a lot of little rocks and sand in the waters that got into my water shoes which caused a lot of tiny painful blisters. Unless you have water socks as well, I think blisters are pretty hard to avoid.
4. Bring your floaty to Havasupai Falls!
I blew up my giant donut floaty the first day I got there when we stopped by Havasupai falls. The current there was perfect and there was plenty of space to float and relax. However, blowing it up was not an easy feat. I definitely did not want to deflate the whole thing just to re-inflate it again once I got down to the other falls miles away. We decided we would bring it down to Mooney falls since it was only about a mile away, but I wouldn't advise it. The current is a bit stronger there and you don't want to risk anything happening to it on the trail.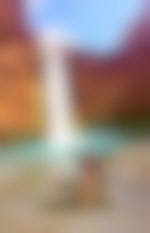 5. Pick a campsite wisely.
More shade/trees means squirrels and other critters will be all over you pack and food. Less shade means less critters. We concluded that it's because of the ravens that are flying overhead, it scares away the little ground critters when they have no trees to hide in. We had a campsite with minimal shade, but zero critter problems.
6. You must bring an empty water jug.
You don't want to be that guy holding up the springs line with 20 tiny Kirkland water bottles. Some campsites could possibly be up to .5 miles away from the spring, so you definitely don't want to make that trek after a long day for anything less than a gallon of water.
7. Have breakfast/dinner at one of the picnic benches in Havasupai Falls.
There are usually the least amount of people here at this time. Peak hours are around 1pm-5pm. We brought our stove, utensils, and mountain house pouches and set up dinner with an amazing view.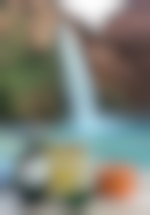 8. If you are going to helicopter out of the canyons, plan to arrive at 7:30am to the supermarket area the day of.
They don't take advance reservations unless you are a local. You sign up the day you want to fly out. We had showed up Friday morning at 8am Memorial Day weekend and it was a complete nightmare. After waiting 4 hours, and still not even coming close on the list, we were forced to hike out at the last minute. Luckily, we were able to fly our backpacks out. Even without our 30 lb pack, hiking out noon time was no joke. It was HOT, every time we had cloud coverage (which isn't often), we had to take advantage and book it. We had a good amount of water and Gatorade with us, but even then I was still dehydrated by the time we got back to the parking lot. Also, they drop the bags off at the helipad which is right next to the parking lot. I had serious trouble extracting that information from the guy running the helicopters. I literally had to watch for the helicopter to land to figure out where it was. If you won't be using a helicopter service please consider this story before booking a pack horse or just pack your own gear.
The trail was a lot more difficult to follow than I thought it would be. There were a ton of forks in the road and following the sound of the water isn't always the best choice. This was my least favorite falls of the three, but definitely still worth a trip if you have the time. I think the benches and tables at the other two really spoiled me.
10. Bring extra charging devices for your GoPro/ iPhones.
We had two external chargers, 2 iPhones, and a GoPro and found ourselves bribing each other to pick whose device to charge.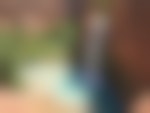 Stay energized outside with CLIF:
We want to acknowledge and thank the past, present, and future generations of all Native Nations and Indigenous Peoples whose ancestral lands we travel, explore, and play on. Always practice Leave No Trace ethics on your adventures and follow local regulations. Please explore responsibly!
Do you love the outdoors?
Yep, us too. That's why we send you the best local adventures, stories, and expert advice, right to your inbox.