A How-to Guide for Holiday Gathering with Dogs
Many people have adopted dogs during the pandemic and can't wait for the chance to introduce them to loved ones during the winter holidays. Here's a guide for making sure your canine companion safely enjoys these gatherings as much as you do!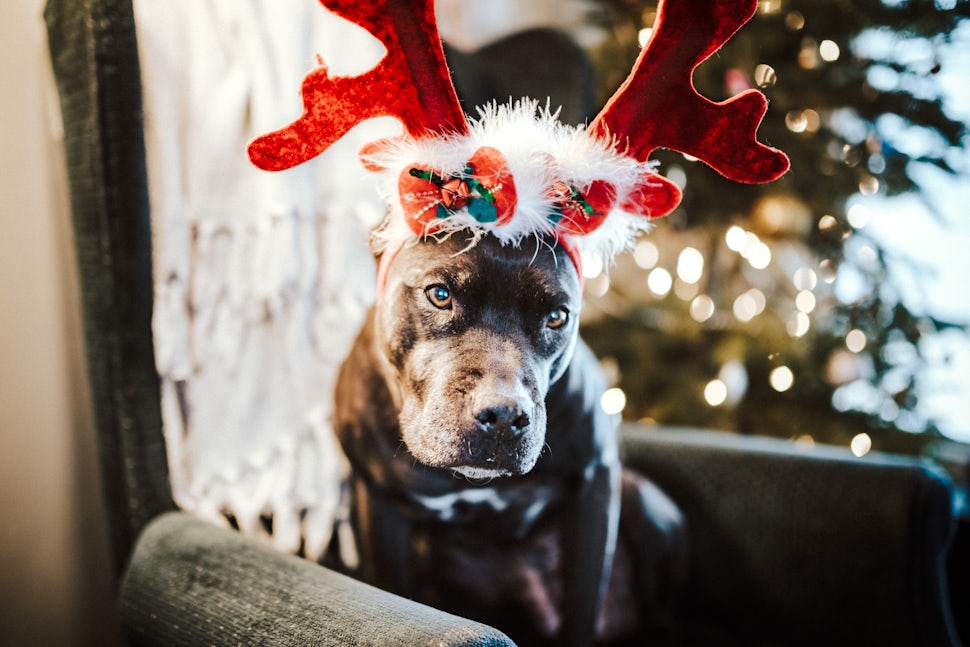 Update your pup's info
Thousands of pets get lost during the winter holidays. They may slip out the door while you're greeting a guest or get spooked by unfamiliar Christmas decorations on a walk. Well-intentioned visitors may let the pup out to go to the bathroom only to realize the back gate is open and the dog is long gone.
Protect your pup by updating their information. Make sure they wear a collar with a name tag and your phone number at all times. Check with your vet to ensure they have your correct phone number and address.
Update the dog's microchip information with the chip company so they'll notify you if the dog shows up somewhere without their collar. These simple steps can prevent a lot of heartache in the event your little buddy goes missing.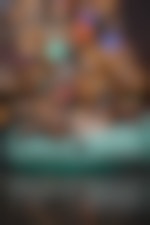 Create a dog-only space
We've all retreated to the bathroom with our phones for a break from holiday gatherings. Your dog can't scroll through social media, but they can benefit from a place to be alone. Designate a room of your home (or the place you're staying) where the dog can periodically rest. If they're comfortable in a portable kennel, leave them there for occasional time-outs or if you don't trust them to be loose in the room by themselves.
Allow the pup to retreat to their designated space if they're starting to seem agitated (if they're barking a ton or guarding their favorite little cousin). It's also a good idea to leave the dog here while you're eating to prevent begging or eating food they wouldn't normally eat.
You'll better enjoy your meal and pay attention to Uncle Buck's vacation tales when you're not constantly peeking under the table to make sure no one is feeding turkey legs to your furry pal.
If there are multiple dogs or animals at your gathering, create designated areas for each pet. A cat may like hiding under the bed in the bedroom, while a dog can rest in their crate in a guest bedroom or heated porch. Each animal should have their own space without intruder potential or they may stay on edge even though they're no longer in a high-traffic area.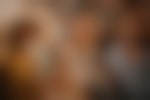 Set expectations with guests
When people enter your home or the place you're visiting for the holidays, make sure they know what behaviors to expect from your dog. If he's a jumper, tell them he will likely jump. Let them know what protocol to follow, such as gently holding his paws and lowering him to the floor while saying, "Off!" or "Down!"
If you know a guest doesn't like dogs, let them know that you will keep your pup away from them to ensure they feel comfortable. If your dog is continually interested in the person, consider creating a barrier to separate the dog from the person. This way, each can enjoy the gathering without stress.
Make sure everyone is aware of whether it is OK to feed the dog human food. Many pets are accidentally poisoned or get sick this time of year because well-meaning people feed them.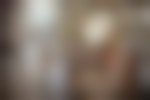 Keep food out of reach
We all have stories about pups eating a whole loaf of sourdough, getting mouthy with the resting turkey, or even breaking into the brandy. It can be tempting to treat pups to little snippets of festive treats, but not all holiday ingredients are dog-friendly.
According to the Humane Society of the United States, the following foods can be poisonous to pups:
Onions
Raisins
Alcohol
Coffee
Walnuts
Apple seeds
Cherry pits
Keep the dog outside or away from the kitchen when cooking with these foods. Place food waste (like cherry pits) in the trash in a cabinet or room with a closed door where the dog can't get to it. Depending on your pup, it may be OK to share an occasional green bean, carrot, boneless piece of turkey, or a dollop of sweet potato.
Prevent well-meaning visitors from accidentally poisoning your canine by letting everyone know what foods are safe to share or requesting that no one feed the pup. Be especially careful around little ones who won't know that their special treats could hurt their furry friend. Call your veterinarian immediately if you're concerned your pet ate something they shouldn't have.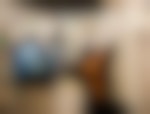 Keep watch on your dog's behavior
No one knows your dog like you. Recognizing their emotions and barks can play a critical role in making sure your pup is safe and comfortable during holiday gatherings.
Before going to a gathering, decide behavior markers and how to react to them in the moment. For example, what will you do if your pup snaps at another dog? What will you do if the dog incessantly licks the tots at the kids' table? Decide what behaviors warrant a time-out and for how long.
Also assess what behaviors you will reward, like sitting nicely and letting little ones pet them or not begging in the kitchen. Talking over potential outcomes ahead of time can help you be prepared and consistent during holiday gatherings.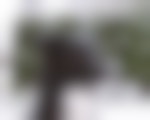 (Mostly) follow your routine
Most pet owners have routines for when they get up, take the dog outside, feed the pup, and go to bed. The holidays will be easier (and less stressful) if you stick to this schedule as much as possible.
Avoid bathroom accidents inside by following your usual feeding schedule. Take walks as close to your normal time as you can. Don't hesitate to add extra backyard play sessions or neighborhood runs to get your pup's energy out and help them remain calm when visitors arrive.
Make sure your pup is in bed around the time they'd normally go to sleep to avoid them getting overtired and cranky the next day. You can still stay up until the wee hours telling nostalgic stories with your loved ones! Just close the door to the area your pup is sleeping so they don't have FOMO over the laughter and leftovers.
We want to acknowledge and thank the past, present, and future generations of all Native Nations and Indigenous Peoples whose ancestral lands we travel, explore, and play on. Always practice Leave No Trace ethics on your adventures and follow local regulations. Please explore responsibly!
Do you love the outdoors?
Yep, us too. That's why we send you the best local adventures, stories, and expert advice, right to your inbox.