Fire Season in Colorado: What You Need to Know and What You Can Do to Help
Fire season is here and to put it shortly, Colorado is on fire.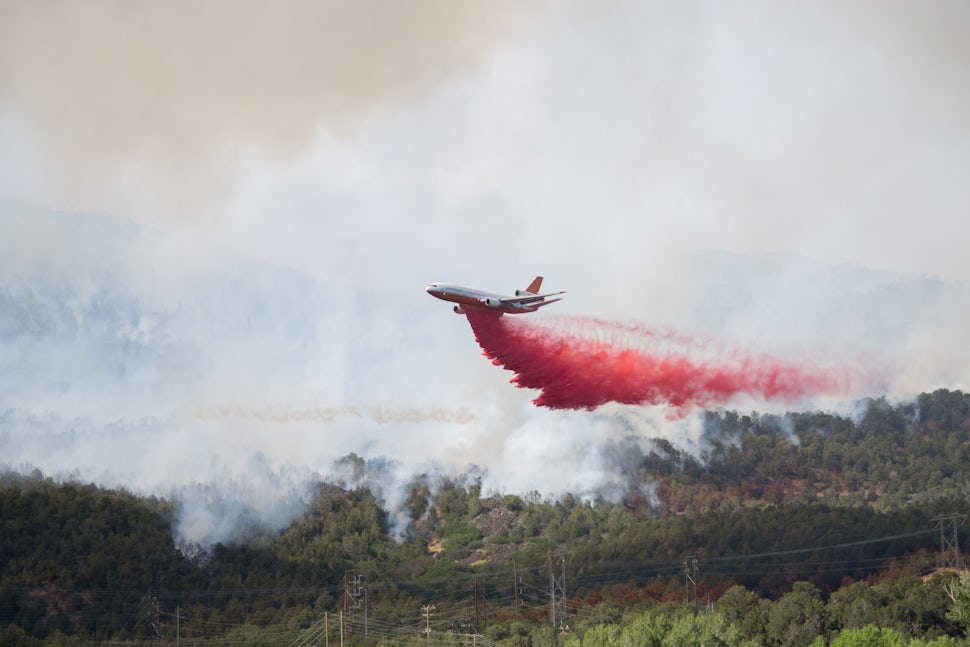 As of Tuesday July 10, 2018, there are 14 fires burning over 191,000 acres in Colorado. Over half of that is from a single, human-caused fire. At least one other fire was caused by humans (with 6 more having unknown or under-investigation statuses). There have been at least 130 homes/structures destroyed by these fires.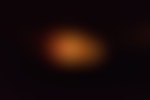 There's no doubt about it... Colorado is on fire. Wildfires happen every year and are both a part of the natural life cycle and can be good for the environment, but this is shaping up to be a pretty crazy fire season. We had a shockingly low snow year, followed by little to no rain in the spring. Much of Colorado is currently in a drought, and the state already has such low humidity that it's making the "perfect" recipe for an insane fire year.
More than 4 out of every 5 fires are started by humans, whether by arson or by just plain carelessness. The Spring Creek fire is currently burning 107,967 acres of land…this fire is believed to have been sparked by a man who built a fire outside to cook dinner, then went to bed without ensuring that it was totally put out. The Lake Christine fire is currently burning 6,345 acres and was started by two people shooting tracer rounds. Both of these fires (the first of which is set to be at least the second largest wildfire in Colorado history…) could have been avoided if people had just followed the restrictions or used common sense.
After watching the Lake Christine Fire burn over 2,000 acres in a matter of hours, I felt like I needed to use my platforms to speak about what fire restrictions are and why they're so important to follow. So below, you'll find detailed explanations of fire restrictions, as well as tips for how you can mitigate the fire risk from your activities.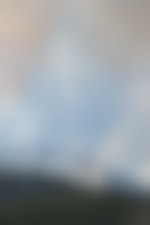 FIRE RESTRICTIONS: WHAT DO THEY MEAN?
There are two fire restriction stages in Colorado: Stage I and Stage II. There is one closure stage: Stage III.
Stage I fire restrictions are enacted when the fire danger begins increasing and the risks associated with allowing all activities are too high. The restrictions put in place by Stage I are meant to prevent the start of fires based on human activities. When there are Stage I restrictions in place, the following are prohibited:
Building, maintaining, attending, or using a fire or campfire except within a developed recreation site or improved site.
Smoking, except within an enclosed vehicle or building, a developed recreation site or while stopped in an area at least three feet in diameter that is barren or cleared of all flammable materials.
Operating or using any internal or external combustion engine without a spark-arresting device properly installed, maintained, and in effective working order.
Stage II fire restrictions are put in place as the fire risks increase. The restrictions are increased from Stage I, as they focus on activities that are normally managed under permit or contract, but have a high risk of causing a fire start. Because Stage II restrictions impact regular forest users as well as contractors, permittees, and others, the decision to move to Stage II is only made after a risk/benefit assessment and taking into consideration the economic and social impacts these restrictions will cause. When there are Stage II restrictions in place, the following are prohibited:
Building, maintaining, attending, or using a fire or campfire.
Smoking, except within an enclosed vehicle or building.
Possessing, discharging, or using any kind of firework or other pyrotechnic device.
Using an explosive.
Operating a chainsaw or other equipment powered by an internal combustion engine between 1:00pm and 1:00am.
Operating or using any internal or external combustion engine without a spark arresting device properly installed, maintained and in effective working order.
Welding, or operating an acetylene or other torch with open flame.
Discharging a firearm, air rifle, or gas gun.
Possessing or using a motor vehicle off established roads, motorized trails, or established parking areas, except when parking in an area devoid of vegetation within 10 feet of the vehicle.
Stage III is closure. This stage is selected when the risks are too high to manage just by using Stage I or II restrictions. Any social, economic, or political impacts of implementing a closure are negated by the benefits of virtually eliminating the potential for human-caused fires. When there is a Stage III closure, the area is closed to all entry other than as follows:
Persons with a written fire entry and activity permit.
Any federal, state, or local officer, or member of an organized rescue or firefighting force in the performance of an official duty or
Resident owners of land within the closed area.
Fire restrictions are put into place to protect people, animals, structures, and the environment, not to ruin your camping trip. They are not a suggestion, the acts outlined are prohibited when restrictions are in place.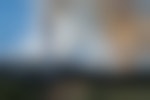 WHAT CAN YOU DO?
Before you travel or adventure somewhere, look up what the current fire danger is for that area and whether or not there are any restrictions in place. The Colorado Division of Fire Prevention and Control has fantastic information on specific counties and their exact fire restriction status (located HERE). They also have an interactive fire ban map that you can view HERE. But, the best resource for fire danger information is calling the local county sheriff's office. The county will know the most up-to-date information and can make sure you're aware of road closures because of current fires.
Once you're in a specific area, there are definitely some common-sense things you can do:
Keep campfires small and manageable, and never let a fire burn unattended
Do not build a fire at a site in hazardous, windy, or dry conditions (if you're skeptical, don't build a fire at all)
Use an existing fire ring or fire pit. If there is not an existing fire pit, and pits are allowed, find a site that is at least fifteen feet away from tent walls, shrubs, trees, or anything else flammable (including low-hanging branches from overhead)
Supervise children and pets when they are near fire
Never cut live trees or branches
Properly extinguish and dispose of cigarettes
If campfires are allowed in your area, and you built one, you are responsible for extinguishing it entirely. Smokey Bear gives really thorough steps that are especially important to follow in Colorado's low-humidity environment.
Pour lots of water on the fire. Drown ALL embers, not just the red ones. Pour until hissing sound stops.
If you do not have water, stir dirt or sand into the embers with a shovel to bury the fire.
With your shovel, scrape any remaining sticks and logs to remove any embers. Make sure that no embers are exposed and still smoldering.
Continue adding water, dirt, or sand and stirring with a shovel until all material is cool.
If it's too hot to touch, it's too hot to leave!
Ultimately, what it comes down to is common sense. Use your best judgement. If you can't remember if an activity is restricted because of the fire bans, it's probably best to not do that activity. You do not actually need a campfire to have a good time camping or fireworks to celebrate. Additionally, if you see someone with a fire (or doing one of the restricted activities), call to report it! Just days after the Lake Christine Fire started, there were three illegal fires reported. Please don't set this great state of ours on fire!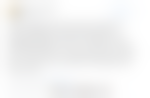 We want to acknowledge and thank the past, present, and future generations of all Native Nations and Indigenous Peoples whose ancestral lands we travel, explore, and play on. Always practice Leave No Trace ethics on your adventures and follow local regulations. Please explore responsibly!
Do you love the outdoors?
Yep, us too. That's why we send you the best local adventures, stories, and expert advice, right to your inbox.