The perfect 3-day road trip through Lassen Volcanic National Park & Crater Lake National Park
Have you ever dreamt of seeing the volcanoes of the West Coast? Join Gerber Gear for an epic road trip exploring two of California and Oregon's volcanic national parks!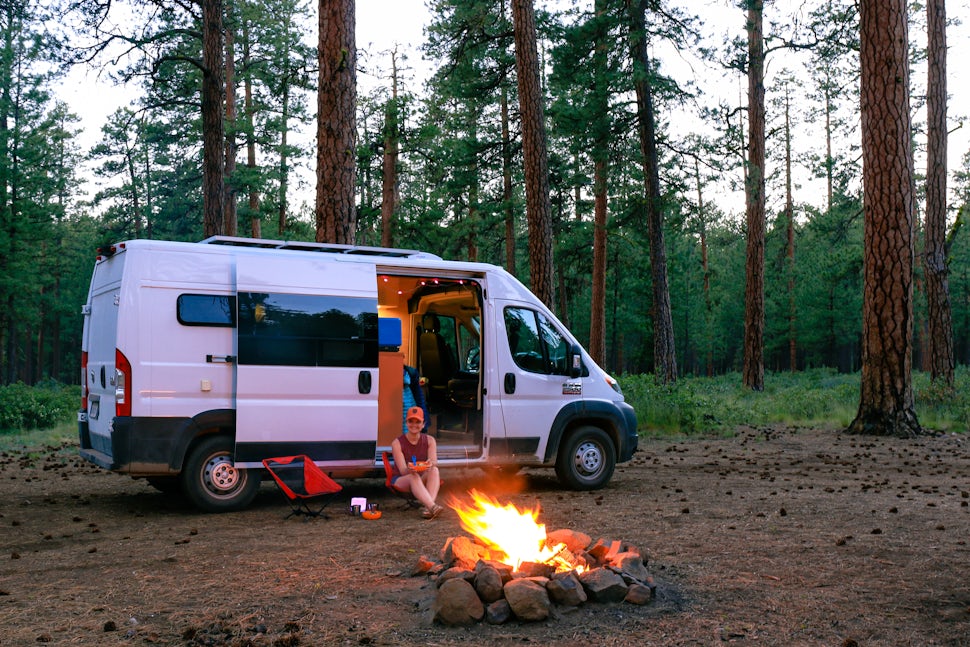 Presented by Gerber Gear.
Did you know California and Oregon are packed with volcanic landscape adventures? This 3-day road trip will take you through these colorful, craggy areas full of natural beauty and outdoor adventures. This journey starts in Lassen Volcanic National Park in California and then goes along the Volcanic Legacy Scenic Byway to Crater Lake National Park in Oregon. We're bringing the Gerber Gear More Than Ready collection along for the ride!
Day 1 - Lassen Volcanic National Park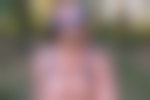 Note: For all these trails, be prepared with plenty of water, snacks, and sunscreen. You never know what unexpected situations you'll run into on hikes. We always carry the Gerber Gear Stakeout multitool on our day packs just in case we need tweezers, a file, or any other features on this handy tool.
Start this epic road trip at Lassen Volcanic National Park. This park is known for its unique and diverse geothermal features, including active volcanoes, mud pots, hot springs, and fumaroles. Lassen Peak last erupted in 1914 and still displays evidence of volcanic activity with fumaroles emitting steam and gases. It's a popular destination for hiking, camping, and enjoying the outdoors, particularly during the summer months when the snow has melted, and most of the park's roads and facilities are open to the public.
Safety tip: When visiting volcanic landscapes, exercise extreme caution when adventuring as the ground can be unstable, and the geothermal features are extremely hot. Stay on designated paths and boardwalks to ensure your safety and protect the fragile ecosystems.


12:00 AM - Arrive at Lassen Volcanic National Park
Enter Lassen Volcanic National Park via the southwest entrance and check in at the Kohm Yah-mah-nee Visitor Center, immediately after the entrance. Check out the wildlife exhibits here and watch a documentary in the auditorium.
Pick up a free park map and discuss trail conditions, hiking suggestions, and important park information with the rangers. They'll also know of any road closures or fire danger. Enjoy a picnic lunch at the visitor center before heading out on your hiking adventures.
1:00 PM - Explore Sulphur Works
Sulphur Works, one of the most notable hydrothermal areas in Lassen Volcanic National Park, is one mile north of the Kohm Yah-mah-nee Visitor Center. This area is known for its geothermal features, including fumaroles and boiling mud pots. Mud pots are bubbling, boiling mud pools created by the interaction of geothermal heat with underground water and minerals.
You can reach Sulphur Works via a two-mile out-and-back walkway. There is tons of amazing educational signage about the geology and wildlife of this area.
Note: This walkway closes due to landfall and snowy or icy conditions, so check with watch for signs indicating trail conditions before heading out.
2:00 PM - Hike to Bumpass Hell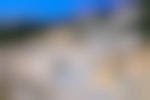 Bumpass Hell, the largest and most impressive hydrothermal area in Lassen Volcanic National Park, is five miles from Sulphur Works. Bumpass Hell is known for intense hydrothermal activity, which includes hot springs, fumaroles (steam vents), boiling mud pots, and vibrant, colorful mineral deposits.
This 2.71-mile hike is suitable for hikers of all ages, ranging from easy to moderately difficult, and takes most visitors around two hours to explore. The trail is mostly compacted gravel and has some narrow boardwalks.
There are vault toilets at the trailhead but no restroom facilities along the trail or in the basin. Please follow Leave No Trace principles and use the trailhead restroom if possible.
4:30 PM - Find your camp spot
Lassen Volcanic National Park offers several campgrounds, all requiring advanced reservations. From Bumpass Hell, the easiest campgrounds to access are the Summit Lake Campground (20-minute drive from Bumpass) and Manzanita Lake Campground (38-minute drive from Bumpass).
Both have beautiful lake views and are perfect for swimming! We settled in for the night by making a tasty camp dinner. We loved using the Gerber Gear Armbar Scout multitool, which has the perfect small scissors for opening up dehydrated backpacking meals or packaging on ingredients!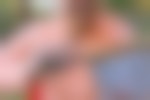 Day 2
On the second day of this road trip, you will explore the northern part of Lassen Volcanic National Park for a half-day before hitting the road to Crater Lake National Park. Start your day by parking at the Manzanita Lake Day Use Area - you'll be able to enjoy the main attractions of the morning without having to move your car! Restrooms are available at the nearby boat launch and the Loomis Plaza.
9:00 AM - Walk the Manzanita Lake trail
From the Manzanita Lake Day Use Area parking lot, a beautiful 1.7-mile (roundtrip) trail loops around Manzanita Lake. This hike offers scenic views of the iconic Lassen Peak and is well known for birding and wildlife viewing!
While most of the trail is dirt (with some exposed rocks and roots), minimal elevation change makes for a relatively easy stroll. Shade can be limited, so we recommend hikers bring a hat and carry water.
Pro tip: Hike in the early morning or evening to avoid too-warm weather in areas like this with minimal shade.

11:00 AM - Visit the historic Loomis Museum
The Loomis Museum offers park history and visitor information, like impressive pictures of the 1914 Lassen eruption! The museum is made of stone and is on the National Register of Historic Places. Head to the back of the building to see hand-tinted images of local landmarks and beautiful wildlife displays.
Note: The museum is only open during the summer months.
12:00 PM - Walk along the Lily Pond Nature trail
The Lily Pond Nature Trail is a 0.79-mile, self-guided interpretive walk that explores the rich diversity of plant and animal life in this unique volcanic landscape. You'll have beautiful and lush lily pond views along this path. It is ideal for anyone looking for a short and relatively flat walk.
Note: Wheelchairs and strollers are not recommended on this hike as the trail is rocky in some sections.
1:00 PM - Drive to Crater Lake National Park
Highway 97, also known as the Volcanic Legacy Scenic Byway, is one of our favorite roads on the West Coast. This scenic drive links major volcanic attractions, including Lassen and Crater Lake.
Plan on this drive taking about four hours. If you have the time, we recommend stopping at McArthur-Burney Falls Memorial State Park to see the waterfall. It's worth it!
5:00 PM - Set up camp!
We recommend booking a campsite at the Mazama Village Campground on the south side of Crater Lake National Park. This location will set you up well for your Crater Lake adventures!
We always pack our Gerber Stake Out multitool with us for camp. With 11 different compact tools, we especially love that the stake puller makes it easy (and painless!) to remove stubborn tent stakes from the dry ground.
If you have extra time at Lassen, we also recommend these trails:

Devastated Area Interpretive Loop is a 0.5-mile loop (roundtrip) with many interpretive signs. It's great for learning more about the geologic history of Lassen!
Kings Creek Falls Trail is a 2.49-mile (roundtrip) hike to a beautiful cascading waterfall. The trail gradually climbs 700 feet, so wear shoes with adequate treads.
Day 3 - Crater Lake National Park
Crater Lake National Park is a stunning natural wonder in southern Oregon. It is renowned for being the deepest lake in the United States and one of the deepest in the world. Crater Lake was formed about 7,700 years ago following the cataclysmic eruption of Mount Mazama, a towering volcano in the Cascade Range.
The eruption caused the collapse of Mount Mazama's summit, creating a massive caldera that eventually filled with water to become the lake we see today. The best way to experience the park in summer is to drive along the 33-mile Scenic Rim Drive, with plenty of epic stops.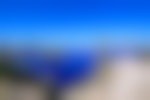 9:00 AM - Check out the Rim Village Visitor Center
Start your day at the Rim Village Visitor Center on the South Rim. There is ample parking and paved walkways, and restrooms are available at the visitor center. This is a good place to pick up a free park map and check in with rangers about road or trail closures.
10:00 AM - Hike at Watchman Peak
Start your drive clockwise around the rim from the Rim Village Visitor Center, and drive 10 minutes down the road to Watchman Peak. The Watchman Peak hike is 1.7 miles long (roundtrip) and climbs nearly 400 feet uphill to an old fire lookout. The views of Crater Lake and Wizard Island below are unmatched! This hike can be a bit rocky in places and is not suitable for mobility devices or strollers.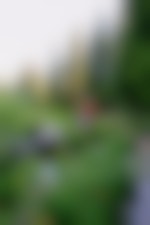 12:00 PM - Continue driving along the rim
After Watchman Peak, hop back in the car and drive clockwise around the rim. The best part about this drive is the abundant views of Crater Lake below! Drive slowly and take in the scenery. If you see a vista point, find a safe place to park and take in the view for a few minutes or snap photos to take home.
12:30 PM - Swim INSIDE a volcano!
Cleetwood Cove is about a seven-minute drive from the Watchman Peak Trail and is the only place in the park where you can hike from the crater rim down to Crater Lake's edge, where you can swim in the lake! The 1.96-mile (roundtrip) hike drops 700 feet into the crater. The thought of swimming inside a volcano is seriously so cool!

Notes on swimming here: The water is chilly. You cannot bring any water toys, rafts, or pets, so expect to take a quick dip. This trail is only open in the summer.
3:00 PM - Check out three amazing overlooks
After Cleetwood Cove, continue to drive clockwise around the lake. You will pass three notable overlooks in a few short miles: Cloudcap Overlook, Pumice Castle Overlook, and Phantom Ship Overlook. If you have the energy, stop at all three! Our favorite was the Phantom Ship Overlook, which looks down at a craggy rock formation in the lake that looks like an old pirate ship!
4:30 PM - Head back to camp
You've completed the drive around Crater Lake. Pretty amazing, huh? Head back to camp and enjoy the evening at your campsite at Mazama Village. The Mazama Village has a modest store for food and firewood, plus a restaurant. They also have showers and restrooms where you can clean up after a day of adventuring.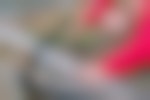 We opted to make our camp food and build a cozy campfire! We love using our Gerber Gear Freescape Camp Saw to cut small logs into firewood - I love that it packs down flat when not in use.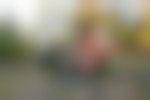 Next, we used the Gerber Gear Pack Hatchet to make some kindling out of larger logs.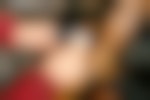 The Fire Starter is perfect for starting the spark. I love that it's comfortable to hold and has a serious spark!
Once we were done with our fire, we doused the flames with plenty of water and used the Gorge Shovel to turn the coals and ensure they were completely out.


If you have extra time at Crater Lake, we also recommend these trails:
Garfield Peak Trail is a 3.58-mile (roundtrip) hike starting at Rim Village. It climbs over 1,000 feet in elevation, so expect to work up a sweat.
Discovery Point Trail is a 2.1-mile (roundtrip) hike along the South Rim starting near Rim Village. It is partially paved and offers sweeping views of the lake below.
Check out Gerber Gear's awesome More Than Ready collection! We love that they offer a variety of gear that keeps us out adventuring longer!

Feature image by Gwyneth Manser.
We want to acknowledge and thank the past, present, and future generations of all Native Nations and Indigenous Peoples whose ancestral lands we travel, explore, and play on. Always practice Leave No Trace ethics on your adventures and follow local regulations. Please explore responsibly!
Do you love the outdoors?
Yep, us too. That's why we send you the best local adventures, stories, and expert advice, right to your inbox.