A Weekend Well Spent in Medicine Bow National Forest
Backpacking in a place that is often not backpacked.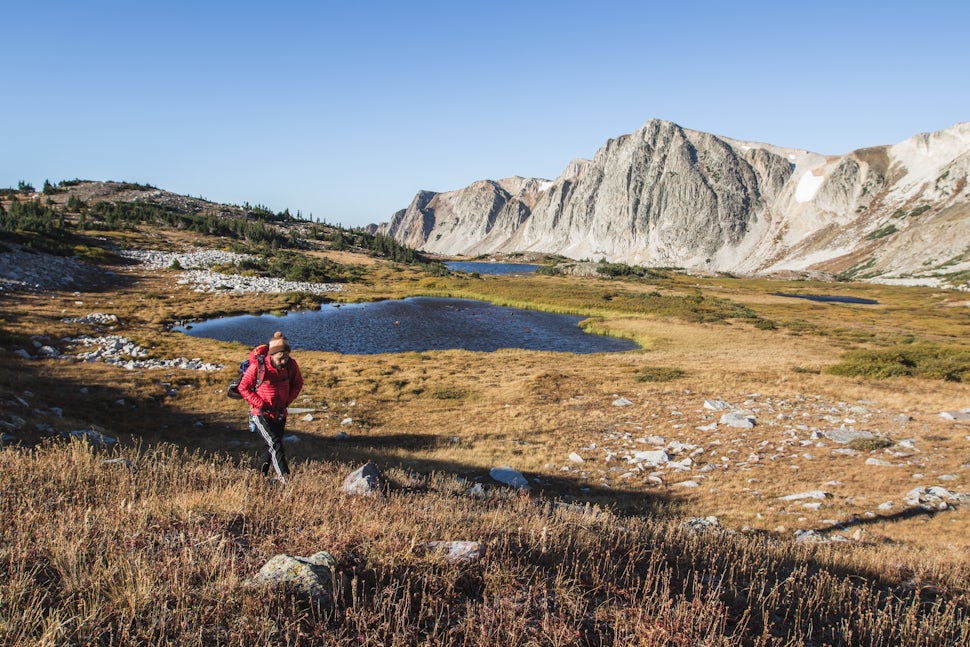 Medicine Bow National Forest and the Snowy Range Mountains are a secluded mountain range and forest in southern Wyoming, near the Colorado boarder. The most popular hike in the range is summiting the highest peak, Medicine Bow Peak (12,014'), which only takes a half-day to summit. The trail is a seven-mile loop trail which includes high-alpine lakes, wildflowers, and panoramic views from the upper ridge.
I originally found out about Medicine Bow from a co-worker. She suggested going there for a day trip on my day off. After doing some research I found that this was a pretty popular place for a day hike for those who live in Laramie, Wyo. as it is the nearest city. The snapshots alone were incredible. I knew I wanted to take some time to photograph this place. I knew I wanted to experience this place in a different way than the day-hikers.
It was 4:00 pm on a Friday afternoon. I picked up my buddy Seth from his house. We began to drive north about an hour from Fort Collins, Colo. towards Laramie, Wyo. After about a minute on I-70 we exited onto the Snowy Range Scenic Byway. We followed that road for about forty-five minutes west into Medicine Bow National Forest.

We arrived to Lake Marie Trailhead just before 6:00 pm. The sun was already behind the mountains. We only had an hour of daylight left. We took a minute to make sure we had all of our gear and hit the trail.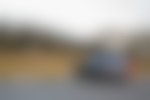 Gear Check, Lake Marie Trail Head, Medicine Bow National Forest, Wyo.
We began to ascend closer to our proposed campsite for the night. We passed by massive piles of boulders as white as snow. To think, those giant boulders were pushed around by ancient glaciers like peas on a dinner plate. This Earth we call home fascinates me every day. We winded up mellow switch-backs and soon came to our place of rest, three or four unnamed lakes. The light was almost gone and the temperature was dropping fast.
We quickly scoped out a somewhat flat piece of land for us to set up camp. The plan was to cook up some of our Annie's Farm Animal Shape macaroni and cheese for dinner. We both decided that we wanted something quicker to eat so we could get to bed earlier. We quickly ate some trail mix, granola bars, and peanut butter. Seth hopped in his sleeping bag, and I stayed up for a few more minutes to shoot some night photographs of camp. After I was content with my shots, I hopped in my sleeping bag and was out in a matter of minutes.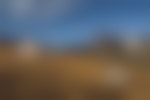 Clear Night at Camp, Medicine Bow National Forest, Wyo.
We woke up at 6:00 am to catch the sunrise and the alpenglow on the Snowy Range. We really didn't wake up at 6:00, that is just when we set our alarms. Unfortunately, our night was one of those nights where you count the hours until sunrise. Shortly after going to bed the night before, the wind began gusting violently until sunrise. This kept us up for most of the night. It was a long night to say the least.
After a few minutes of refusing to unzip our warm sleeping bags, I finally got out of my sleeping bag. I threw on a few layers as the temperatures were in the low thirties. I unzipped the vestibule on my side of the tent and poked my head out. My jaw dropped.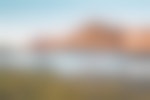 Seth taking in the view from the lake nearest to our camp, Medicine Bow National Forest, Wyo.
The sun was hitting the ridge above us with an incredible orange light. There was not a cloud in the sky. I took a moment to take it all in. I took a deep breath. The air was crisp as I inhaled it into my lungs. Everything was silent. There was not even a bird chirping. Seth and I walked down towards the lake for a better view. The earth below our feet was soft, with a thin layer of frost on it. The edges of the lake were frozen from the night's freezing temperatures. I took a drink from the lake (with my Lifestraw of course). It had to have been the best drink of water I had ever had in my life, so cold and refreshing. I took a few photos and headed back to camp for breakfast.
What our breakfast lacked in size, made up in calories. We had a few high-calorie snacks and cooked up some hot water for coffee. After sipping on some hot brew, we took down camp and hit the trail towards the summit. At this point we still had yet to see another person on the trail.
We ascended out of the valley and into the first saddle. By now the sun was fully up and warming our chilled bodies. The saddle was only a gradual hike from camp. From the saddle we switch-backed up about one-thousand feet to the ridge. This was the most difficult part of the hike. The entire set of switch-backs winded through a vertical talus field.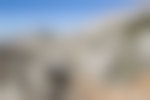 Climbing the Switchbacks to the ridge of the Snowy Range, Medicine Bow National Forest, Wyo.
After cresting the ridge, the summit was just steps away. Soon we summited around 10:30 am. We took a few minutes to celebrate before the pain of the wind was too much on our faces. We began to descend down the trail towards the car. The rest of the loop trail went down the north face of the ridge, which was quite a bit different then the south face we ascended earlier that morning. We soon came back below tree line and back to the trailhead.
The last few minutes of the hike I was waiting for the moment every backpacker waits for. I sat down, untied my hiking boots and pulled my foot out. Ah yes, The relief of taking the hiking boots off and the smell of sweaty wool socks after days on the trail. After enjoying that simple moment, we loaded up the car and head back down to Colorado. A weekend well spent, back to our text books for now.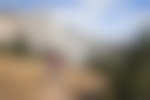 Descending the final switchbacks towards the trailhead, Medicine Bow National Forest, Wyo.
Interested in trying this out? Take a look at the adventure I created for this trip for specifics on our campings spot, what to bring and insider tips.
We want to acknowledge and thank the past, present, and future generations of all Native Nations and Indigenous Peoples whose ancestral lands we travel, explore, and play on. Always practice Leave No Trace ethics on your adventures and follow local regulations. Please explore responsibly!
Do you love the outdoors?
Yep, us too. That's why we send you the best local adventures, stories, and expert advice, right to your inbox.