It's that time of year again.
Many of us are excited about the arrival of autumn and all that comes with it...the crisp air, cool temperatures, bluebird days, and perhaps most important of all - mountainsides turning gold. The fall colors in Colorado are very different than many of the places to the east. In Colorado, there is one main color, aspen gold (as opposed to the myriad of colors in deciduous forests to the east) but what we lack in diversity of color we make up for in epicness of the landscape. Driving or walking through an aspen grove filled with golden light from all of the yellow leaves, looking up thousands of feet at snowcapped mountains while under a cloudless blue sky is something that draws people into the mountains every year. It is something that has to be experienced. Below are 10 destinations that have amazing and unique displays in Colorado, but there is no particular order so make sure to try and experience as many as you can!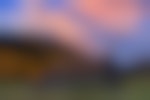 Photo: Eric Schuette

Castle Creek Road leaves Aspen through the same roundabout as the road to the Maroon Bells. The road itself travels through miles of aspen filled mountainsides as it transitions from mostly private property to National Forest and many popular hiking destinations. In addition to the many beautiful aspen trees, hikes in the area including Cathedral Lake, Electric Pass, 14ers Castle and Conundrum Peaks, and the popular Conundrum Hot Springs are all reached via Castle Creek Road. However, the one destination that sets this road apart from many others maybe the Ashcroft ghost town. A small ghost town renovated several decades ago, this ghost town is nestled amongst aspen trees with views of many more. All of these sites equal a very unique experience very close to Aspen. Learn more.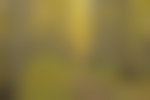 Photo: Amy Kesic

Kenosha Pass is one of the most popular fall color locations along the Front Range of Colorado. Much of the area around the pass is national forest and the Colorado trail also runs through the area providing miles of hiking to enjoy the beautiful aspen trees. There are aspen groves on both sides of the pass with some very close to the road (which you will share with others) or miles away (which you will likely have to yourself). During weekends in September many of the parking areas can fill up quickly so be prepared to wait for a spot or get creative if you cannot arrive early. Kenosha Pass in reached from the east or west along highway 285. Learn more.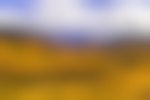 Photo: Eric Schuette

The views out from the end of Capitol Creek are famous for their sheer jaw-dropping beauty. At the end of the sometimes narrow and rugged dirt road, are amazing views of the majestic 14er Capitol Peak and miles of aspen trees showcasing the peak. For the more adventurous, walking along Capitol Creek as far as one desire is a wonderful way to spend a day. At the end of the road do not forget to look east as they are some wonderful views that way as well. If you plan to shoot sunset, make sure to get there early as it has become a popular spot over the last few years. Learn more.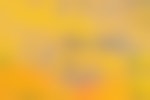 Photo: Eric Schuette

The ~55-mile long Peak to Peak byway provides wonderful views of the continental divide from Estes Park in the north to Blackhawk and I-70 to the south. The Peak to Peak is a wonderful drive any time of the year but comes alive in the fall when aspen light up all along the route. There are several larger groves of aspen on National Forest land that provide walking access but be sure not to walk away from the road if you are unsure if it is private property (which there is a lot of along the route). The hike to Sandbeach Lake is an awesome adventure right along Highway 7. The byway is a local favorite, especially after a snow in the high country can be used as a backdrop to the beautiful aspens nearer the road. The byway is made up of highways 7 (in the north), 72, and 119 (in the south). Learn more.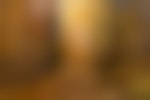 Photo: Eric Schuette

Steamboat Springs is one of the first areas in the state to show off its beautiful fall colors and has some of the grandest displays in Colorado. Due to its distance from Denver and early (in the season) change, many of the roads and trails in the area are less popular than areas to the south. However, do not let the lack of crowds fool you, it is a wonderful display and worth spending some time to witness. Areas like Buffalo Pass, Elk River road (county road 129), Steamboat lake, and Rabbit Ears Pass are more popular destinations but there are many less-discovered drives and hikes in the area worth exploring. Learn more.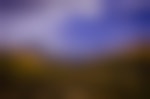 Photo: Crystal Brindle

The Mt. Sneffels and Dallas Divide area are probably the most popular location in southwest Colorado to shoot fall Color. The mountains (including Mt. Sneffels) often have a thin layer of snow above the vast hillsides of beautiful aspen above the many scenic ranches in the area. It is no wonder this area has been a must-stop fall color destination for landscape photographers for years. Many of the best roads originate from Ridgway and Telluride Colorado. Learn more.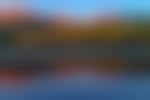 Photo: Eric Schuette

The Twin Lakes area consists of a pair of large glacial lakes flanked by some of the tallest mountains in the state, 14ers La Plata and Mt. Elbert. Any season these provide a beautiful scene but in the fall it really comes to life. Often times these groves contain more red aspens than many other places in the state. Many sightseers stop and walk to the lakeshores to take in the views but if you have a 4x4 or enjoy hiking, the slopes of Mt. Elbert also provide a wonderful vantage point to enjoy the show. To get to the Twin Lakes area turn onto highway 82 (towards Aspen and Independence Pass) from highway 24. Continuing on Highway 82 will provide wonderful and colorful vistas all the way to Independence Pass and down the west side into Aspen. Learn more.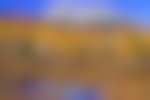 Photo: Eric Schuette

Kebler Pass has the distinction of being one of the largest aspen groves not only in Colorado but in the world! There are miles of aspen easily accessible by Gunnison County road 12 and many more accessible by those willing to explore the ridges and valleys in the area. The views overlooking the Beckwith Mountains are some of the most famous in the state but the entire drive is beautiful. Several small lakes in the area are also beautiful spots to catch reflections. Gunnison County road 12 is open to all cars with some sections even paved and access can be gained from state highway 133 (west) or through the town of Crested Butte (east). Learn more.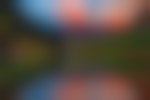 Photo: Eric Schuette

The Maroon Bells are by far the most famous mountains in Colorado and this is especially true in the fall. Prepare to stand shoulder to shoulder with other photographers as they crash the shores of Maroon lake for the iconic shot. Be sure to enjoy the sight of what many photographers have found to be a portfolio-worthy shot! Learn more.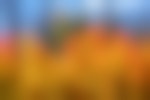 Photo: Kyle Colby

These are just some of the best spots, other areas that are worth checking out for fall colors include Rocky Mountain National Park, Guanella Pass, Boreas Pass, Independence Pass, Cottonwood Pass, Million Dollar Highway, and Highway 24 between Minturn and Leadville. Learn more.

Don't see your favorite Colorado spot for fall leaves on The Outbound? Show us by creating an adventure!

Remember to always practice Leave No Trace ethics on your adventures and be sure to brush up on LNT principles for backcountry fires as well.
Published: September 21, 2015

Explorer
Eric SchuetteExplorer
I love adventure and exploring. Currently a school psychologist who tries to spend my free-time hiking, climbing, fishing, and celebrating with a good beer in Colorado. On Instagram @ericschuettephotography Cheers!!!
Follow
Please respect the places you find on The Outbound.
Always practice Leave No Trace ethics on your adventures. Be aware of local regulations and don't damage these amazing places for the sake of a photograph.
Our Hike to Angels Landing: Dangerous? Maybe. Amazing? Definitely.
Angels Landing, Utah
Three weeks before my sister turned 24 she texted me to ask if I wanted to go on a trip for her birthday. She wasn't sure where she wanted to go but she knew she wanted to be outdoors.
Southern California's Off-Season Gems: Mojave, Death Valley, Alabama Hills, and Joshua Tree
Joshua Tree National Park, California
It all started with a simple Google search. My buddy, Cameron, and I were procrastinating studying for our law school finals when we started daydreaming about a getaway.