5 Benefits of Exploring on Your Bike
An ode to the road and adventures on two wheels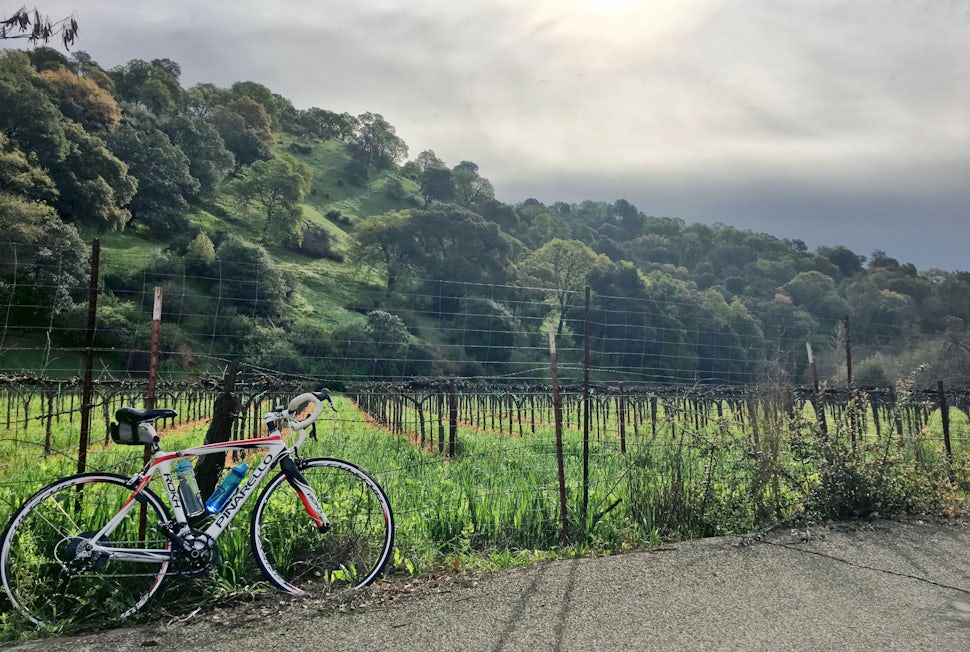 About ten years ago I bought my first road bike at a storeclose-out sale. I had little to no clue as to what I was supposedto be looking for. I remember being sticker-shocked at some of the higher-end racingbikes, which channeled my search primarily toward finding the best sale price. So I ended up purchasing a rather heavy bike, but a just fine bike, at a greatprice. It served it's purpose for that season of my life. Little did I know that cycling was about to win myheart, my mind and my overall musculoskeletal system. Not only has itbecome a mainstay in my exercise regime and recreation time, but cycling has sparkeda thirst for new adventures and exploring sights unseen. The feeling of trekkingoutdoors on two wheels along an undiscovered road through newfound beautifulscenery...well, that pretty much speaks for itself.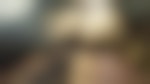 Thebenefits of cycling for our overall health run about a mile long, maybe even twomiles. Even if you aren't necessarily a road cyclist, whether you're heading to work or setting out on an adventure, hitting the pavement on two wheels maybe one of the greatest choices you can make. Here are just a few of the reasons why:

1. CardiovascularHealth
Let's begin with a no-brainer: regular cycling is superb foryour ticker. It strengthens the heart muscles, increases lung capacity, and stimulatescirculation. It gives your immune system a boost and enhances your metabolic rate. All told, risk for cardiovascular diseases can be significantlyreduced by making two-wheels your transportation habit (Cycling Health Benefits).
2. Low impact can mean happy joints for the long haul
Every now and then it's always a good idea to take a break from activities that pound on our joints and give them a rest. Because cycling is a low-impact sport that still gets your heart pumping, it can be carried on throughout a lifetime. Just be sure to regularly work in those weight-bearing activities as well to ensure that your bones stay strong and healthy.

3. Save the planet (and save your gas money)
First, a bike produces zero pollution. That's a pretty basic fact but a pretty cool one too. Secondly, a bicycle commuter who rides only four miles to work, five days a week, spares a car an average of 2,000 miles of wear and tear, and saves the atmosphere from an impressive measure of carbon dioxide emissions (about 2,000 lbs) each year. This amounts to nearly a five percent reduction in the average American's carbon footprint (Environmental Benefits). Your car's lifespan is lengthened, you have extra change in your pocket, and the earth wins. Well done!
4. Be smart. Be happy.
A more connected brain is a healthy, happy brain. Any mild to moderate exercise releases those feel-good endorphins into the bloodstream that combat stress, boost your mood, and keep your energy levels up (Brain and Bicycling). Regular cycling encourages the release of that mood-boosting neurotransmitter we love called dopamine, and keeps the cortisol hormone in check, which helps us to feel less stressed. When you're feeling tired for no apparent reason, aerobic exercise, even for a mere 20 minutes can serve to wake you up and recharge your system. Skip the 3:00pm cup of coffee and go pedal outside while soaking in some vitamin D. You won't regret it.

5. The physical challenge and visual reward
For me personally, being free to explore my surroundings by bike is a literal breath of fresh air. As a photographer, it's always tempting to strap on a small backpack with camera gear in tow, because we live in one heck of a beautiful world and every trip out is a fresh scene and a new landscape. Even when I've biked a particular route before, I always end up seeing something new. I feel much more connected with my surroundings when I'm not zooming by behind a windshield, missing the details in the scenery. I get to soak it in. When I can combine my passion for photography with my love for cycling all in the same trip, it makes my week.
Ken Harmon is a cycling enthusiast, avid landscape photographer, and friend who is driven in part by what he calls "the plateau beneath the unreachable peak." As he reflects on the ways cycling benefits him, he finds similar ties between cycling and photography, in the joys and challenges alike.

"In a couple of weeks in the spring, I get to a very comfortable plateau where I have my endurance and strength back and I can power up the hills into the wind and I can really start cruising (the plateau). At times I can put it all together and break my speed records, though never by a lot near the peak. But I have what it takes to do it. And there is always the health benefit and the joy of just continuing to be on the plateau. Kind of like photography - because I have reached a level of expertise through practice and continued interest, the joy of that keeps me going is knowing that I have the skills and the vision to sometimes really pull off a great image, but am always somewhere just short of bliss. The obstacles along the way become challenges, not setbacks. You end up taking what you're given and doing what you can with it, knowing that the worst outcome is either exercise or a lackluster image. Not bad either way!"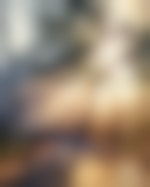 You don't need to fork over big bucks to find a bike with the right geometry to fit you and make your trek a happy one. The Bike Exchange is a great place to begin. Search for locations near you and tailor your search to what fits your needs. New bikes, used bikes, just parts, etc. - it's a great place to start.

And if you're enthusiastic about the new and improved rides for 2016, take a peek at the top rated multi-purpose hybrids, if for no other reason than to get your wheels spinning (Adventure Bikes of 2016).
Happy trails any way you decide to ride.
We want to acknowledge and thank the past, present, and future generations of all Native Nations and Indigenous Peoples whose ancestral lands we travel, explore, and play on. Always practice Leave No Trace ethics on your adventures and follow local regulations. Please explore responsibly!
Do you love the outdoors?
Yep, us too. That's why we send you the best local adventures, stories, and expert advice, right to your inbox.