Pronouns Matter, Especially in the Outdoors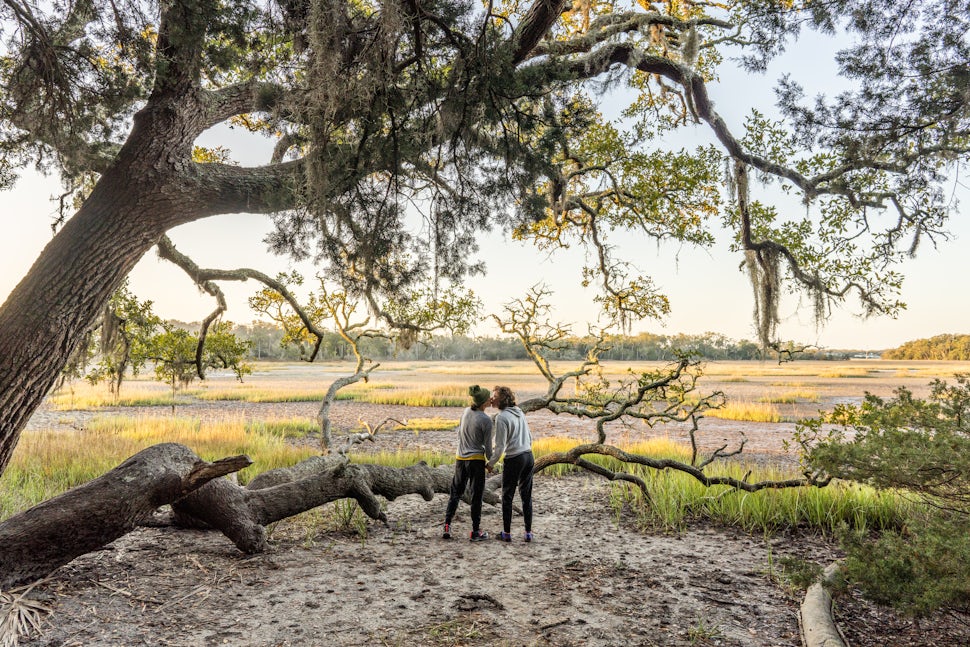 "She's meeting us at the trailhead and they're picking up some sandwiches for the hike!"
It's a simple enough statement but there are two pronouns in that sentence - 'she' and 'they' and though they are small words, they are powerful words. For starters, pronouns are not limited to just she and they. These are just two that are used in English. Some additional pronoun examples are she/her/hers, he/him/his, they/them, ze/zim, xe/xim, and elle (they in Spanish) and él (he/him in Spanish) and ella (she/her in Spanish). For those of us who identify as part of the LGBTQ+ community, hearing our correct pronouns is important. They have the power to make us feel seen, respected, safe, and supported. Conversely, using incorrect pronouns does the opposite.
If you're wondering though, what do pronouns have to do with the outdoors … think back to the sentence above. In an effort to build a more inclusive outdoors, we can start by thinking, learning, and maybe even unlearning what we know about pronouns and aim to use them in a way that makes people feel, again, seen, respected, safe, and supported. It's a small step towards language justice but an important one.
I introduce myself by saying, "Hey! My name is Erin McGrady and my pronouns are she, her, and hers." It took some practice at first but now it comes pretty naturally. It's what I say when I meet someone for the first time and when I introduce myself to a group, big or small. I have she/her/hers next to my name on Zoom calls, next to my Instagram handle, and on my email signature. And if I haven't seen someone in a long time I'll offer up my pronouns just in case they forgot them.
Some people look at me confused when I say my pronouns but I believe that the more I do it, the more it will spark conversations and help people to understand their importance. Often times the person I'm in conversation with will share theirs in return but to be clear, when I share mine I do not have an expectation that you will share yours. Some people may not be ready or safely able to share them. And that's ok. It's a process and one that should be respected.
If someone doesn't offer their pronouns up, you can always refer to them by their name. This is preferable to making an assumption about someone's pronouns. For example, in using the sentence above you could say, "Mica is meeting us at the trailhead and Jonē is picking up some sandwiches for the hike!"
I recently learned that when asking about someone's pronouns you shouldn't ask what their 'preferred pronouns are. It's not a preference. Their pronouns are what they are and they're what should be used. I share this mistake I made because though I'm part of the LGBTQ+ community, I'm constantly learning. The nuance hadn't occurred to me. I have not had to struggle with figuring out my pronouns. She, her, and hers have felt comfortable to me from the beginning and I thought that asking someone what their 'preferred pronoun' was was the most inclusive question but I now know better and I'm thankful for it. Though my privilege got in the way, I appreciate being called into the conversation and I hope sharing about my mistake will inspire you to try as well. None of us knows everything, but we can learn from each other.
Though many think of going outside or being outdoors as a way to relax and unwind, for some, it can be scary and intimidating to go for a hike or into a space where we might feel othered, and experience micro-aggressions, or even violence. Using correct pronouns throughout our daily lives is important, particularly in outdoor spaces, so that we can expand the number of places, spaces, and ways that everyone feels safe.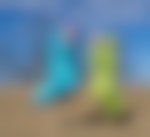 Connect: Instagram | Facebook | Twitter
All photos by Caroline Whatley. To see more of Caroline and Erin's adventures head on over to Authentic Asheville.
Instagram: @e.mcgrady | Portfolio
Special thanks to Viv Lee and Ada Volkmer for your assistance with the information in this piece.
We want to acknowledge and thank the past, present, and future generations of all Native Nations and Indigenous Peoples whose ancestral lands we travel, explore, and play on. Always practice Leave No Trace ethics on your adventures and follow local regulations. Please explore responsibly!
Do you love the outdoors?
Yep, us too. That's why we send you the best local adventures, stories, and expert advice, right to your inbox.