Pedaling Through North Carolina's Scenic Yadkin Valley
Mountain biking trails, greenways, wineries, and more.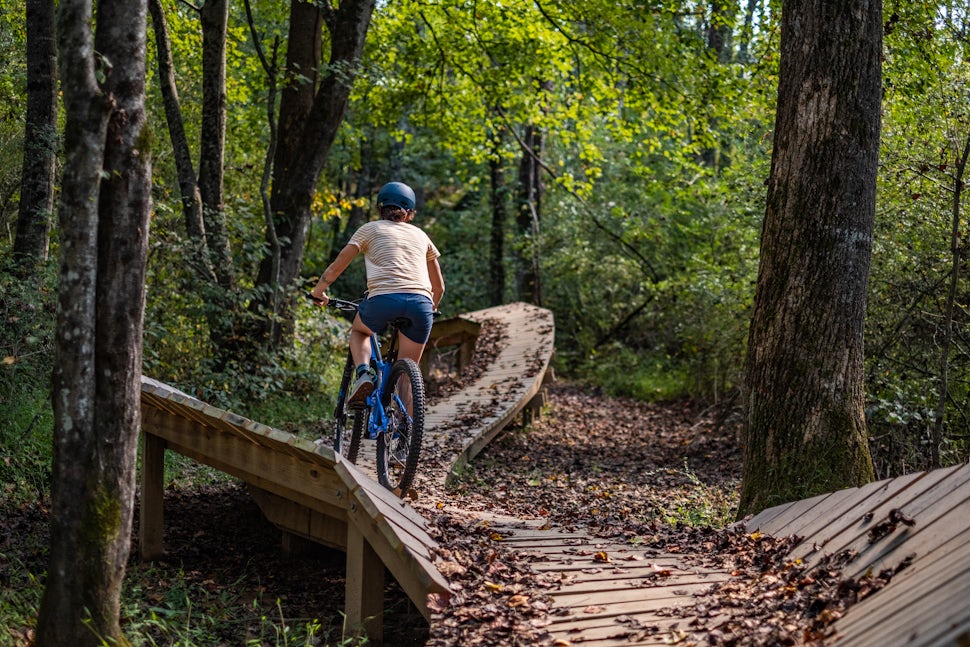 Sometimes ideas lodge themselves in us long before we're even aware they've taken root. At least that's what happened to me a few years ago as I watched a handful of bikepackers make their way along the Oregon coast. Their bikes were loaded down with gear and I marveled at their human-powered adventure. When we stopped our van at an overlook for some photos I watched the bikepackers pedal by and couldn't help but notice the huge grins on their face. I envied them and yet at the same time, I couldn't fathom doing that kind of trip myself. I actually didn't even know that bikepacking was a thing. I didn't think I had the skills, the fitness, nor the gear to pull that kind of expedition off. Still, my fascination with bikepacking grew. I started following a bunch of bikepackers on social media and reading about it online but then in 2020 I got a little closer to the world of bikepacking when a photoshoot led me to Rockgeist's workshop, an Asheville-based company that makes bikepacking gear. Slowly, the idea for my own biking adventure started to become more of a reality. And luckily, my wife, Caroline, was up for it, too.
But first I needed to find a bike. Mine was stolen off the back of our camper van so my first task was to find a replacement. It took a while but I eventually found a used bike on Craigslist. I'd hoped for a sleek road bike but settled for a heavy, aluminum hybrid with some old-school handlebars and a rusty chain. Still, it gets the job done and it feels comfortable. Caroline got her bike, also used, from a bike shop in Asheville. We spent about $200 for each bike.
With our new-to-us wheels, we took advantage of every opportunity to ride (for fun, to the coffee shop, to meet up with friends, to the brewery) and have steadily increased our mileage so that we can now pedal twenty miles in one go, take a short break, and keep riding. We don't have huge VO2 max's, expensive bikes, or even padded shorts (yet) but we do have a lot of fun.
Keep reading to learn more about our first cycling adventure through the Yadkin Valley of North Carolina, roughly two hours east from our home in Asheville. The region is not only scenic with numerous options for riding bikes but it also has several wineries where you can stop for a tasting or pick up a bottle or two to go.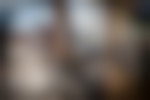 Our first stop on our NC wine and biking adventure? Cook's Outfitters in Wilkesboro. Though we brought our bikes with us on the trip, we couldn't pass up the chance to ride on some full suspension mountain bikes, especially once we learned that there were some beginner-friendly trails just out the front door of the shop.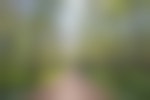 From Cook's, it's a two-minute downhill pedal to the trails in Cub Creek Park. If you're like us and new to mountain biking, head for the Call Farm trailhead, which is a 3.5-mile loop that has numerous fun, flowy sections with twisty turns, roots, and berms. It was challenging without being impossible and though I had to walk my bike at one point, I had so much fun that my cheeks hurt from smiling.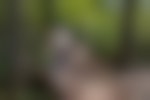 We'd seen photos of these elevated, wooden boardwalks on Tornado Alley, also part of Cub Creek Park, before our trip and so we knew we wanted to check them out. Both of us managed to ride some of the easier sections, pictured above, but most of them were too advanced for us. We hope to come back at a later date and ride them.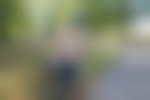 Post-Cub Creek Park, we ate a quick lunch in our van (bacon sandwiches and granola if you must know) and then hopped back on our bikes. We left our van in the same spot (there's a free parking lot behind Cook's Outfitters) and linked up with the Yadkin River Greenway. Unlike the trails in the park, the greenway was paved, smooth, and wide. We rode a couple of miles past cornfields, over bridges, and then back through town. The greenway is color-coded and easily marked so it's a great place to ride for those who don't like the stress of turn-by-turn navigating or who want to ride with little ones in tow.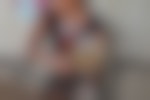 Though we still had one more ride we wanted to do, we made a stop at Stardust Cellars for a glass of wine. They are the first biodynamic vineyard in North Carolina and their wines are foot-stomped and basket-pressed. We love learning about how things are made and were able to get a behind-the-scenes tour with their owner and founder, Nico, but you don't have to have an interest in the process to enjoy their craft wines—they're delicious. Oh, and to top it all off, they're an LGBTQ+ safe space.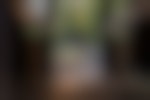 Our last ride for the day was on the Jonesville Greenway. Part of it was under construction but it was still a nice spot to ride a little gravel. The website for the greenway says that one day it will be 32 miles in length and will even link up with the Mountains to Sea Trail, which traverses the state of North Carolina from the Great Smoky Mountains all the way to the Outer Banks.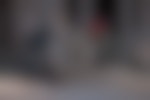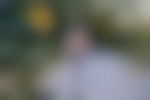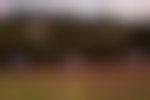 We arrived at Elkin Creek Vineyard just as the sun was setting. The vineyard is located on a beautiful spot in the Yadkin Valley and it's got four cabins on-site, each of which backs up to the creek for which the place is named. It's a quiet, clean, private space with a full kitchen where just off the back porch is a little trail that winds through the ferns and leads down to the water's edge and to a small waterfall and a grist mill that was built in 1896. It was an excellent basecamp for our biking adventures and though we only stayed for two nights, it would be comfortable for even longer visits.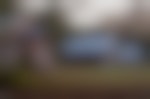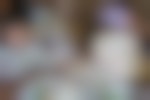 If you're able to visit Elkin Creek Vineyard on a Sunday, be sure to call ahead and get a reservation as they fire up their wood-fired brick oven and make delicious, handmade, made-to-order pizzas. (We loved their Bacon Brie specialty pizza but you can also build your own.) And you know what goes great with pizza? Wine. Save room to sample some of their award-winning wines such as their Family Reserve, Cabernet Sauvignon, and Dornfelder to go with the pie. If you visit, keep an eye out for our friend, Carrie. She is one of the owners of Elkin Creek Vineyard and is full of energy and passion. She's also creating a safe space for the LGBTQ+ community and can officiate your wedding at the vineyard if you're looking for a cool spot to get married.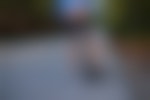 We had coffee on the back porch of the cabin and though we could have easily stayed curled up on the swing together reading books until noon, we had some riding to do! Our first stop was north and east of Elkin Creek Vineyard in Stone Mountain State Park. Neither of us had ever visited before so we decided to ride along the road that cuts through the park.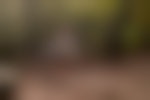 The ranger cautioned us to ride early as there aren't any designated bike lanes but we only encountered a handful of cars, most of which were sticking to the 25mph speed limit. The first couple of miles are smooth and paved but the last section on the western edge of the park is chunky gravel. There are numerous pull-offs and trails to check out and we wanted to do a biking and hiking combination but decided to save that for another time as we wanted to make it out to McRitchie Winery and Ciderworks in time to catch up with their winemaker, Sean, and hopefully a few of his dogs!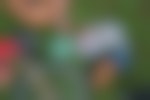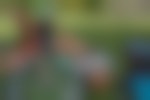 We had a couple of good laughs with Sean and were also treated to some sweet doggo hugs from the resident winery dogs, Aello and Fiona. Sean shared a few of his wines with us and we talked bikes for a while. He's a cyclist, too, and gave us a hot tip on some mountain biking trails in nearby Elkin. For the second time in two days, we wished we could have stayed longer but we still had two more rides planned. We did, however, leave with a bottle of his Muscat Blanc, a sparkling, natural wine, his sparkling rosé, and an American red wine named The Road. The first two we chilled and drank back at our cabin. They were delicious. We're saving the red one for a special occassion.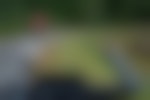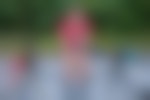 The Granite City Greenway in Mount Airy is awesome. It's made up of three different segments, The Emily B. Taylor Greenway, the Confluence Greenway, and the Ararat River Greenway. There are granite mile markers along the way but you could easily ride the entire path without noticing that you're in a different segment. The ride is mostly level with a couple of small hills. You'll follow alongside a stream for almost the entire ride.
Our last ride took us through downtown Elkin and along a section of the Elkin-Dobson loop which is part of the larger Surry County Scenic Bikeway. The bikeway is comprised of roughly 470 miles of cycling routes that take riders through rolling foothills, past farms, old country stores, and, you guessed it, wineries. There are road signs at intersections along the route and also a turn-by-turn guide you can print out and tape to your handlebars. There isn't, however, much of a shoulder and some of the hill climbs are long and steep so this may be a ride that you want to scope out in a vehicle first, especially if you're newbies like us.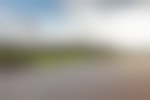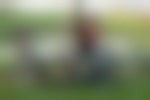 Our final post-ride stop was at Shelton Vineyards, which is along the Elkin-Dobson loop mentioned above. We rolled through the gates to the vineyard right around dinner time, breezed past the gorgeous rows of grapevines, and enjoyed a to-go charcuterie box and a glass of Sauvignon Blanc and Two-Five-Nine Dry Rose on a bench by the little pond near the Harvest Grill. We finished our food and drinks just as the sunset turned the water a fiery red and then took one last quick spin around the property before it got too dark.
Doing this trip was a learning experience, both about riding bikes and also wine. Up until this year, my experience with wine has mostly been about the cheap stuff from Trader Joe's and the even cheaper stuff in large cardboard boxes. Going to wineries was a relatively new experience. And yet, despite my nervousness (Would I fit in? Do I have the appropriate clothing? Will I be able to navigate the unseen rules of what feels like a predominantly white space?) I was able to relax and just be myself. The winemakers and owners that we met were friendly, open, and without pretension. I have to admit I was both relieved and surprised. I think I was expecting to feel embarrassed at my lack of wine knowledge and also out of place because I'm a brown-skinned queer woman but my experience (and Caroline's, too) was a positive one—so much so that we are already planning another visit.
Both of us are pretty new to cycling but we've loved the places it's taken us. We're hoping to increase our mileage over the next couple of months as we have plans to ride from Key Largo to Key West in December. Stay tuned for that.

Essential Gear List:
Cache Top Tube Bag-Velcro by Rockgeist
Honeypot Feedbag by Rockgeist
Fanny Pack by Rockgeist (coming soon - we tested a prototype!)
Women's Myrid Short-Sleeve Crew, Stripe by Eddie Bauer
Women's Journey Short Sleeve Crew by Ibex
Women's Indie Hoodie by Ibex
Clamberista Shorts 4" by Title Nine
Pursuit Ultralight Socks by Swiftwick
Helmet
Bike pump
Replacement tubes for each bike
Inner tube repair kit
GPS/map/compass
Water bottle
Credit card/cash
Granola bars
Rain layer just in case (we got lucky)

All photos by Erin McGrady and Caroline Whatley. To see more of their adventures head on over to Authentic Asheville.
Please drink and ride responsibly.
We want to acknowledge and thank the past, present, and future generations of all Native Nations and Indigenous Peoples whose ancestral lands we travel, explore, and play on. Always practice Leave No Trace ethics on your adventures and follow local regulations. Please explore responsibly!
Do you love the outdoors?
Yep, us too. That's why we send you the best local adventures, stories, and expert advice, right to your inbox.