For the Love of Dog
Some tips for traveling with your furry adventure buddy.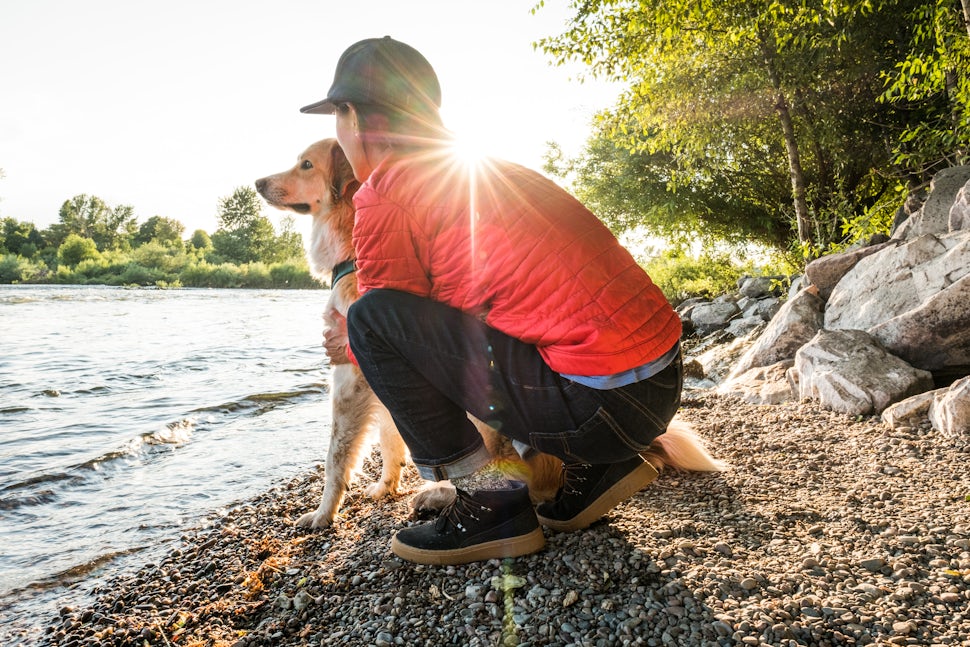 I'm spending a lot of time around dogs these days. Well, other people's dogs, that is. My wife and I started watching them a few years ago when a friend asked us to watch her pup in Missoula, Montana. It was fun and it gave us an excuse to travel. We've been doing it pretty regularly ever since.
The extra money is nice but mostly we do it for the companionship. I grew up with dogs and my wife, Caroline, had two of her own when we first met. Though we haven't had a dog of our own in a few years, we miss 'em. Dog sitting helps fill the void. One of our favorite parts of the job? Taking them out on day trips. The following tips are things that we've found that make our trips more fun when we've got a pup in tow for the day.
Beware of Cyanobacteria, aka Blue-Green Algae
A couple of years ago I got a call from my mom telling me that a dog in her neighborhood had died from playing in some water that had cyanobacteria in it. She sent me half-a dozen articles and they all blamed cyanobacteria, which a lot of people call blue-green algae. Dogs can get sick and even die from playing in and around lakes or rivers that have this stuff present, but a lot of times it's undetectable - no odor, no smell. Though your pup might really want to play in the water, err on the side of caution and keep your dog out of it if you're not 100 percent sure that it's safe.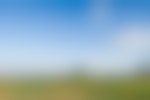 Use a Leash and Harness Combo
I live in Asheville, North Carolina and there are leash laws in effect pretty much everywhere: in town, on the trails, in the campgrounds, etc. Pretty much the only place you can let your dog off-leash is in the dog parks sprinkled around the city and on private property. These laws are not uncommon nor unique to Asheville.
Though an off-leash dog bit me a number of years ago and I had to have the rabies shots, I understand the urge to let your pup run free. Just make sure you that if and when you do, it's safe and okay to do so. The last thing you want is for someone to get hurt and/or for you to get fined or for your dog to get hurt.
All this being said, if your dog has to wear a leash, make it as painless as possible and consider investing in a harness rather than attaching the lead directly to your dog's collar. It'll reduce the 'choking' that can happen when your dog is tethered to a collar and decides it wants to pull.
Always Bring Water, Snacks, and Poop Bags
Everyone in my circle knows that if I don't eat at regular intervals, I get pretty cranky. And while your dog probably won't exhibit the same signs as humans when they get hungry (i.e whining with a worsening attitude), it's still a good idea to bring some trail snacks for them, especially if you'll be out for more than a few hours. At the very least pack some water and something to drink out of! Collapsible bowls are lightweight and easy to throw into a daypack. Some even have carabiners that attach to the bowl so you can clip it to the outside of your pack and keep the rest of the contents in your bag dry.
Oh and as for the poop bags...though a lot of places have started investing in having them available for free, don't count on it and always travel with your own. Nothing ruins a trip like stepping in dog poop. Do you part to keep the outdoors clean and safe for everyone by cleaning after your pup.
Gear Up
Besides food and water, your pup is going to have needs similar to yours when it comes to gear. If it's dark enough that you need reflective gear and a headlamp, make sure that your pup is visible as well with their own reflective gear and a light. If it's hunting season and you're wearing bright orange, make sure that your pup is, too. If you're going to be covering territory where there are jagged rocks or the potential for barbs or thorns to get in feet, you might want to consider getting your dog into a pair of good-fitting booties.

Respect Your Dog's Fitness Level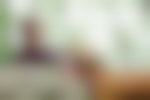 You might be ready for an entire day of hiking with double-double digit miles, but make sure your dog is up to the task before you bring him or her with you. Just like you, a dog will need to work up to more challenging hikes. And depending on the breed, it may not be as suited to endurance-type activities as you'd like. Be sure to check with your vet before going on an extreme outing and always be mindful of the difficulty level, the temperature, the technical aspects of the trail, the elevation, etc. when choosing a hike.
Take Care of Yourself
Kind of in-line with the thing they tell you on airplanes, "put your mask on before helping someone else with theirs" you've got to be sure to take care of yourself on your outdoor adventures so that you can be available to your dog. Be aware of heat, cold, changing weather conditions, and all of the other myriad things you need to focus on in order to keep you and your doggo safe outdoors.
Remember That Not Everyone is a Dog Person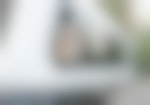 When I'm on a trail I love meeting other dogs. Most of the time I'll ask if I can pet them. One of the things I have to remind myself, though, is that not everyone enjoys a furball running up to them and covering them in slobbery kisses. Be respectful of others and give way on the trail, allowing others to pass without having to interact with your dog.
Though it'll probably be a while before I have a dog of my own, I love being able to spend time with other people's pups. It's fun to see the world through their eyes and their energy in the outdoors can make even the most boring trail seem exciting. I would have grabbed a quote from the dog I have with me now but he's too busy snoring in the back after a long day in the sun.
Photos by @e.mcgrady and @carolineperdue
We want to acknowledge and thank the past, present, and future generations of all Native Nations and Indigenous Peoples whose ancestral lands we travel, explore, and play on. Always practice Leave No Trace ethics on your adventures and follow local regulations. Please explore responsibly!
Do you love the outdoors?
Yep, us too. That's why we send you the best local adventures, stories, and expert advice, right to your inbox.