Erin & Caroline's Very Good Day
Good dogs. Good hikes. Good beer. Good days. These are the things we live for.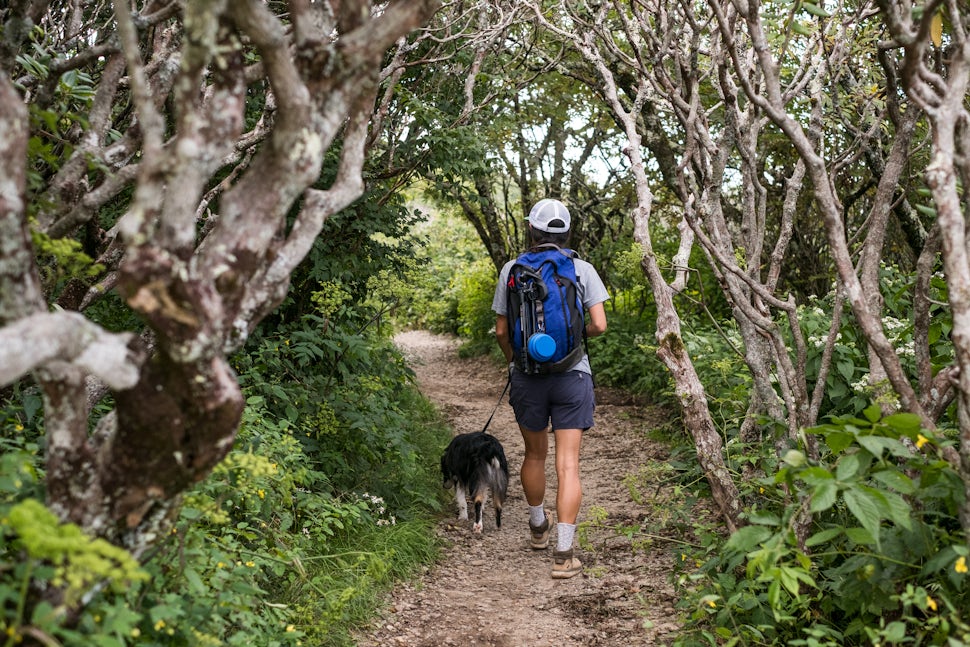 Presented by Osprey
My alarm goes off and... scratch that.
In my version of a very good day, there aren't any alarm clocks. And while we're at it, let's draw a hard boundary on phone notifications, deadlines, and meetings via Zoom, too. I love my work but I can easily get carried away, looking at my phone during meals and logging screen time on the weekends. In my version of a very good day, well, none of those things exist. It's just my wife, Caroline, and me, and if we're lucky, one good dog, who gets to join us on an adventure.
When Caroline and I are not traveling in our small camper van, we watch (read: care for, love, cuddle, walk, feed, hug, play with, and spoil) other people's dogs. Sometimes they're just with us for the day, other times they stay over for a week or so. We take them on walks around our neighborhood, on hikes in the woods, and sometimes we let 'em up on the sofa to take a nap or watch movies with us. All of our good days involve a real good dog.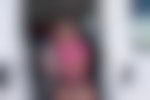 The dog that joined us on this adventure was a well-traveled but new-to-us pup named Zoey. Zoey's an Australian Shepherd who loves car rides, hiking, and smelling flowers. Her human dropped her off in the morning and right away we took a long walk around our neighborhood. After that we made some breakfast, threw some snacks (both human and dog) and a few layers into our Osprey Heritage Simplex pack, and loaded up in the van to go spend a little time in the woods.
This pack is just the ticket for this sort of adventure. It's designed to stow a generously sized reservoir or 16" laptop, it's got a stash pocket with super convenient front access, and as throwback as it looks, it's weather and abrasion-resistant too.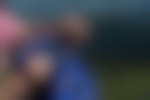 On this particular day, we're ditching the laptop, packing aforementioned and pup-approved essentials, and a layer for myself and Caroline -- just in case! You can check out a full review of the Osprey Heritage Simplex pack here. But for now, on to this perfect day of ours!
So where to? Well, for this adventure we stuck close to home and hiked up to Craggy Pinnacle. It's located just off the Blue Ridge Parkway and from downtown Asheville it's about a 45-minute drive. And a pretty one, at that. If you go, take your time, pull over at all the overlooks, and watch for cyclists, wildlife, and hikers. It's a busy road and there's a lot to look at so slow down and just enjoy the trip.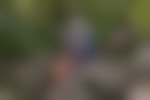 There's a beautiful tunnel of rhododendrons at the beginning of the hike. You'll climb steadily over a rooted and rocky trail for about .7 of a mile but the views from the top are so beautiful. On a clear and sunny day, you can get a sweeping 365-degree panoramic shot at 5,817 feet. On a cloudy day, you won't be able to see much but you'll have the unique experience of feeling like you're, well, standing in a cloud. This hike is super popular and often busy but it's still one of my favorites because it's short and without a ton of effort, I can get a little perspective. I've hiked this trail probably more than any other trail in the area and I still enjoy it every single time. It always helps me appreciate where I live and is a good reminder that you don't have to get on a plane, go to another country, or even have a new experience to have a good day.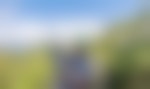 If the last year has taught me anything it's that the good days are often a state of mind. And that they don't have to necessarily be confined to big accomplishments or achievements. A good day can blossom right in your own backyard or neighborhood park, with the savoring of a moment or an awareness of a feeling or a vibe.
All that being said, sometimes it's easier said than done. My mental health is really important to me and I do my best to manage anxiety and depression but it's not easy. Some days it's tougher than others to get to that sweet spot, to be able to say, yeah that was a good day. On those days, I have to walk or run my way into the good. Movement doesn't always lead to a shift, but it's still the best antidote for my anxiety. It doesn't matter so much where I am or what I'm doing so long as it's outdoors and I'm moving. I like to feel different surfaces under my feet and just let my mind wander. And usually, by the time I'm done, I almost always feel better than when I started.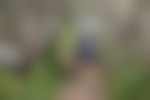 For sure, really good days are often easy to spot; memorable, too. The day you finally brought home your four-legged forever friend, the day you experienced your first kiss, learned to ride a bike, etc. These are the moments in life that make it all worth living. But outside of the major milestones that stand out in one's life, sometimes good days can be a little more subtle. Maybe it's as simple as pulling out a well-worn map and plotting out a new hike. Maybe it's moving along a familiar, beloved trail and sharing it with a new friend. Maybe it's a wave that swings out wide and heads right for you. The good days are what keep us going. Oh, and the end of a good day? They almost always end with a beer.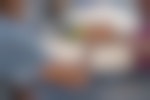 #EveryoneOutside #TheGoodDaysAreMade
All photographs by @e.mcgrady and @carolineperdue of @authenticasheville. You can keep up with them via their camper van adventure blog www.authenticavl.com.
We want to acknowledge and thank the past, present, and future generations of all Native Nations and Indigenous Peoples whose ancestral lands we travel, explore, and play on. Always practice Leave No Trace ethics on your adventures and follow local regulations. Please explore responsibly!
Do you love the outdoors?
Yep, us too. That's why we send you the best local adventures, stories, and expert advice, right to your inbox.