A Road Trip through the Lowcountry
A four-day camper van adventure through South Carolina and Georgia.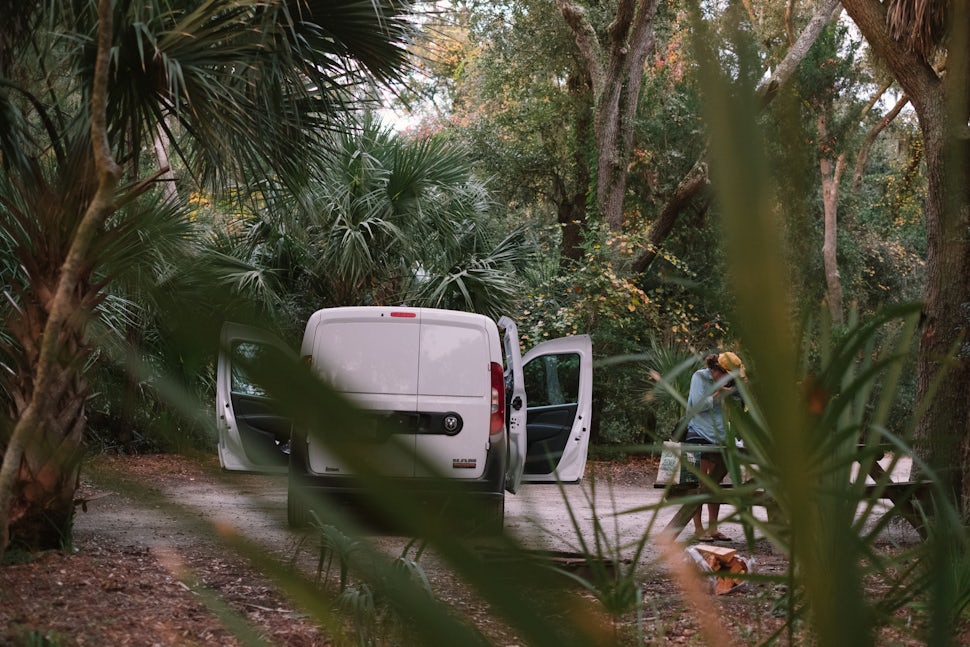 My wife and I have been traveling in our small camper van working as freelance writers and photographers for the better part of the last five years. Then Covid hit and all of our plans evaporated. Like many, we've been at home for the last several months, trying to pivot into work that doesn't require travel, keeping to ourselves, and trying to figure out how to stay somewhat sane. Luckily, we live in Asheville, North Carolina, and there are a good number of things that we can do outdoors. Still, the itch to travel never quite left us. (Does it ever?) When the opportunity arose to take a quick road trip, we went for it.
For this trip, in order to be as self-contained and as safe as possible, we created a DIY toilet. It's nothing fancy. Basically, it's a 5-gallon bucket with a Wag Bag in it and a couple of pieces of foam pipe insulation (looks like a pool noddle) that go around the rim. It's not for everyone but it gets the job done.
As for our van, it's small. It's a 2018 Ram Promaster City with a conversion kit in it. It doesn't pop up so we can't stand up in it but the tradeoff is that it gets decent gas mileage (21 mpg in the city, 28 on the highway). We have a love-hate relationship with it. The love part is easy: when we want to travel, we load up the cargo boxes, shift into drive, and away we go. The hate part, is also unfortunately easy: the van, though it's new, continues to chug oil. We've got to check it regularly and often put 1-2 quarts in it in between oil changes. It's also seriously lacking in clearance and doesn't have four-wheel drive. Oh and every now and then the engine just cuts off when you're in drive. It's terrifying when that happens. Still, for the most part, it gets us where we need to go.
But back to the road trip. We planned on heading towards the ocean and slightly warmer temps which, for us, meant the South Carolina and Georgia coasts.
First up?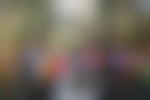 This park was new to us. We'd driven past it a number of times but had never made the time to stop. But now that we've been once we're already talking about making another visit. The key to really getting the most out of Congaree is to experience it on the water. If you have your own kayak or canoe, you can launch from one of their free boat ramps. If not, you can go with a local guide. We had an awesome experience with Carolina Outdoor Adventures. They brought a tandem kayak and two PFD's for us and took us on a 3 hour, 4 mile paddle (2 miles out and back) along Cedar Creek, the main waterway that travels through the park. The pace is easy and even beginner kayakers can do this trip. My favorite part of this trek was the guides. They were easy to talk to, eager to answer any questions, did a great job of pointing out things we saw along the way, and maybe most importantly, we felt safe. After the guided trip was over, we hiked several of the short trails in the park. If you only have time for one, opt for the Boardwalk Loop.
Note: Camper van camping isn't allowed in Congaree. We ended up booking a spot in a private campground along the shore of Lake Marion, about an hour south of the park. Unfortunately many of our neighbors had Trump flags and one even flew a confederate flag. The spot right next to us was partying and super noisy and at one point there was even a fight. We almost left in the middle of the night but we didn't know where to go so we waited it out and pushed off under the veil of darkness around 5am.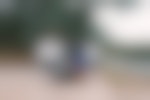 We made coffee under a light drizzle at the Santee Cooper Wildlife Management Area. A hard-packed dirt and sand road will take you out to the water where we found peace and quiet; the exact opposite of the place we had just left. The lack of sleep and our neighbors from the night before had us on edge.
We've been yelled at and called names several times, most often while we're walking down the street holding hands. Most recently it's happened in Boulder and Cleveland. One night while walking in an alley with brick walls on both sides, we had a car rev it's engine and zoom past us. We pinned our bodies to the wall and stayed there long after the driver inched past us and then laughed as we stood frozen and hugging one another. Those kinds of things don't leave you. They stay with you.
People have asked us before, "Why not just pretend to be best friends?" I think the question comes from a good place. But the answer is pretty simple: we won't degrade ourselves by pretending to live a lie for someone else's convenience. We've had moments of feeling unsafe while holding hands and in those moments we've sometimes let go of one another. But it sucks. Neither of us wants to bend if someone else is uncomfortable with us. That's not our work, it's theirs. Safety is another thing altogether. It can be difficult to discern safety. Lately, we've been erring on the side of caution. At the end of the day, I'd rather my wife and I be safe and healthy rather than beaten and bloodied, or worse, killed.

We took about an hour or so at the shoreline of the lake, sipping our drinks and trying to ease back into the day. We finally decided to explore around the big blue blob on the map, Lake Moultrie. Unfortunately many of the spots on the map we aimed for ended up being private and gated and after four attempts we decided to just push on, southeast towards Charleston, SC.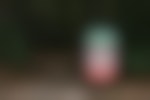 On the way into Charleston we decided to check out the Biggin Creek MTB Trail. We'd never heard of it before but noticed it on the map and it was on the way so we thought, what the heck, let's check it out and if we like it, we'll bring bikes next time. Sure enough, it looked like a fun, roughly 5 mile loop. We made a mark on our map and are psyched to return.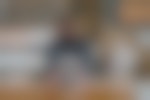 Charleston is consistently picked by travel magazines as one of the best places to visit in the United States. It's undeniably pretty, but underneath the pink painted and ivy covered buildings is a history of slavery that just seems way too easy for many people to gloss over, romanticize even. I've always struggled with visiting Charleston. I don't want to hang out at a plantation, sipping a cocktail under a gently swaying live oak. Pretty as it may be I can't (won't) compartmentalize the reality of what happened there. I do not have nostalgia for the antebellum south. When I'm in that area, one of the things I like to do is run on the West Ashley Greenway, a 10.5 mile hiking, walking, and biking path. It's flat and it feels safe. The other is Commonhouse Aleworks. Commonhouse is located in the Park Circle neighborhood and is a safe space for people of color as well as the LGBTQIA+ community. They recently brewed a beer called Black Is Beautiful. It was a collaborative effort (1,192 brewers participated) to raise awareness for the injustices people of color face daily and to raise funds for police brutality reform and legal defense for those who have been wronged. If you're in the area and you need a space to just relax, this is it.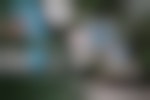 One of my favorite things to do when traveling is to try the local food. Along the South Carolina coast, that means seafood. We'd passed this spot a few years back and promised to return. We finally made good on that promise and picked up a dozen shrimp and two beautiful snapper filets for about fifteen bucks. Though it poured buckets the night we made the seafood, standing in the rain to cook it was worth it. The meal was simple but delicious. We'll be back.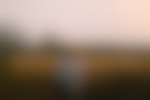 Next up? The Edisto Beach State Park campground. My wife and I first traveled here when we first started freelancing. We didn't have a van at the time so we drove my old Toyota hatchback and pitched a tent under the palmettos, hoping to get a few photos for a footwear campaign we were working on. If you'd have asked us if we thought we'd still be freelancing four years later, I'm not sure either of us thought it would have been possible. Yet, here we are. I'm grateful for all of the opportunities that have come our way. Note: There are two campgrounds at this park. One is located near the beach and one is closer to the salt marsh, pictured above. Unlike the private campground we'd stayed at earlier, this one has always felt like a welcoming spot.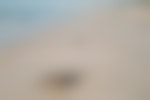 Though there are some really great hiking trails at the state park, make sure you take the time to get up on the beach while you're there. There's a bike trail that will lead you to the waters edge as well as several public access points with parking lots.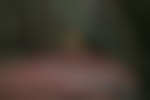 Neither of us wanted to leave Edisto but we had plans to make it to Tybee Island that night. From Edisto to Tybee it's a little over a two hour drive. Luckily we found a little trail to check out to break up the drive. It was raining when we pulled up to the trailhead for the New River Linear Trail but all it took was one peek into the woods and we were lacing up our shoes to go for a run. There was a sign that warned that alligators might be in the area and told us not to approach, feed, or harass them. We had no intention of doing any of those things and though I secretly hoped we'd see an alligator I was also incredibly relieved to be back at the van without having seen one. If you are heading from Edisto to Savannah or Tybee Island, this is a great spot to get out and stretch your legs. There's just over 5 miles of trail and the parking is free.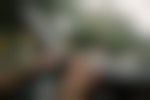 It was raining so hard by the time we made it to Savannah that instead of spending much time in the city as we'd planned, we made a beeline for camp. We were still drying out from our run and we chose the warmth of the van over exploring on foot.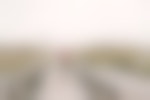 By the time we made it to River's End Campground on Tybee Island it was dark. (Special thanks to Visit Savannah for their help in securing a campsite.) The check-office was closed but I found our welcome packet easy enough and no sooner had I made it back to the van when a staff member pulled up in a golf cart and escorted us to our site. We had the smallest camper in the area as most of the sites around us were filled with really nice fifth-wheels and Class A RV's. But the site was clean, level, had water, electric, a picnic table and most of all, it felt safe. It's also a great basecamp for exploring the rest of the island.
While you're on the island we recommend riding bikes up on the beach as well as around town. There's a designated bike path through town that has big, blue, easy to follow signs that take you along a scenic route and one with fewer vehicles.
You can also get out on the water in your kayak or canoe via one of the public boat launches. (Don't forget to pay for parking!) Alley #3, pictured below, is a great put-in/take-out as well as a good spot for beginner kayakers.
Post-Tybee we ended up heading straight back to Asheville. It ended up taking us about two hours longer than normal because I'd forgotten to change the settings in our phone's GPS which meant we avoided highways almost the entire way home. We ended up seeing a ton of new things but by the time we figured out why our phone kept rerouting us on small backroads we were tired and eager to get home. I'm still laughing about this.
Traveling in the days following Biden's victory over Trump, things felt tense. Different than before. It's not as lighthearted, not as whimsical. Part of this is due to Covid, part of it is due to the current political climate. When my wife and I travel, we spend a lot of energy trying to assess what's safe and what's not, who's safe and who's not. We're open about our relationship, hold hands almost everywhere we go, sit on the same side of the table in restaurants, and kiss when we want to kiss. Though our trip was without incident, there's still much work to be done to make more spaces and places safe for everyone. We're eager for the day when everyone can travel without fearing for their safety. We appreciate the people, businesses, and places that are already making this possible.
We want to acknowledge and thank the past, present, and future generations of all Native Nations and Indigenous Peoples whose ancestral lands we travel, explore, and play on. Always practice Leave No Trace ethics on your adventures and follow local regulations. Please explore responsibly!
Do you love the outdoors?
Yep, us too. That's why we send you the best local adventures, stories, and expert advice, right to your inbox.