A 200+ Mile Cycling Adventure in the Florida Keys
From Key Largo to Key West and back on old, used bikes.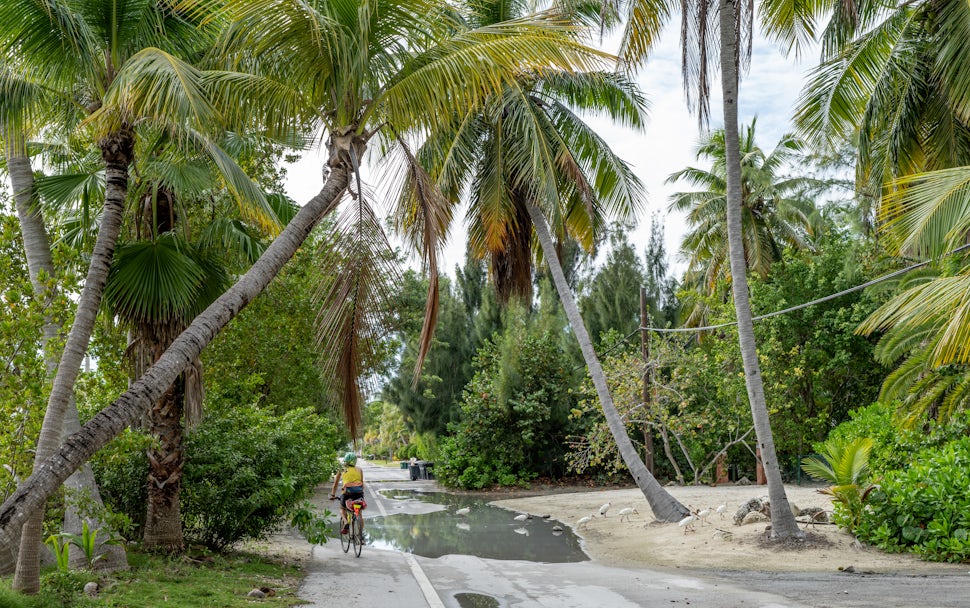 A year ago Caroline and I were in our small camper van, headed towards Key West for a photo shoot when I noticed a bike path running next to us along US-1. Turns out the path goes roughly 100 miles from Key Largo, the uppermost Key, to Key West, Florida's southernmost point. 100 miles is a nice round number and the idea of a cycling adventure along this route that's got tons of places to eat, drink, and stay, lodged itself in my brain. I'd started following a bunch of bikepackers on IG but I didn't really know where or how to start. 100 miles, not to mention 200 miles, intimidated the hell out of me and also piqued my curiosity. Could we ride the entire path? I honestly didn't know but I knew I wanted to try.
The only problem though was that I didn't have a bike. Mine was stolen a few years ago off the back of the van when we were parked in West Seattle. I saved up a long time to buy it and ended up putting a lot of miles on it. In the way we humans can become attached to things, I adored this bike and after it was stolen, I didn't have the heart to look for another one. Until I saw that path. Fast-forward a few months and many near-miss used bikes later, I finally found a replacement set of wheels. For $200 bucks, an old K2 aluminum frame, size Small, was mine. The gears didn't always change when I wanted them to but the tires were in good shape and the brakes worked and best of all, it fit me well.
Caroline and I started doing some training rides in early spring. We had a solid fitness base because we run 5, sometimes, 6 days a week but we knew that we would need to spend significant time on the bike in order to not only successfully complete the adventure but also enjoy it. We live in Asheville, North Carolina and our first handful of rides were short loops around our neighborhood. Once we could ride 12 miles at a time we started loading our bikes onto the back of our van and exploring some of the nearby rail trails. The Swamp Rabbit Trail in Greenville was one of our favorites. Looking back, we were a bit undertrained as our longest training ride was 40 miles. But you don't know what you don't know!
The Plan
Riding 100 miles in one day eventually turned into riding 200 miles over several days. We'd go 50 miles on back-to-back days, rest in Key West for a day, and then ride roughly 33 miles over three days until we were back where we started. All in all, it added up to about 214 miles.
Day 1
Key Largo to Marathon. We spent the night at my friends Lisa's home in Key Largo. She and I have a friendship that goes back 20 years to when we worked together in the Bahamas. The beers went down easy and the laughter only beefed up the buzz but I didn't want to be hungover the next days so we called it quits around 9:30. The next thing I know, the alarm is going off, we're packing our bikes for the trip, snapping a few pre-trip selfies, and then rolling down the path! Lisa and her son, Finley, even accompanied us for the first few miles, which was an awesome way to start our trip.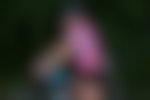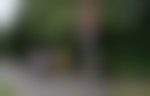 Though the Keys typically don't get much rain in December (the rainiest months are August, September, and October) it full-on poured for the first couple of hours of our ride. We ended up taking shelter under a cute little hair salon for the heaviest part of the storm and when it turned to a drizzle, we rode on. It was still raining by the time we reached our first stop, Cafe Moka, so coffee soon turned into breakfast. I dropped my egg on the ground but I ate it anyway haha.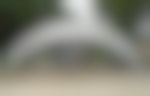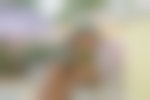 C and I were feeling really fresh and strong and with full bellies, the first twenty miles of the Upper Keys passed under our wheels with ease. Our goal for the first day was to make it to the Tropical Cottages on Marathon, fifty miles away from our starting point in Key Largo. I'd booked lodging along the route so we wouldn't have to worry about finding lodging on the fly. Though camping in the state parks along the route was our first choice, by the time we went to book the trip, there weren't any spots left. At first, I was bummed about it but it ended up meaning we could travel with less gear and it was the right call for our first big cycling trip.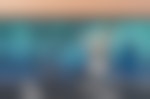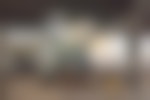 One of the things I felt most unprepared for on this adventure was how much food we'd consume. I knew it'd take a lot of calories for us to do the ride but I had no idea how much my hunger would take up my thoughts. We ran out of snacks on the first day but were able to refuel easily as there are tons of restaurants, gas stations, and grocery stores along the route.
All in all, that first day took about 5 and a half hours of solid riding. When we arrived at the cottages, our home for the night, my legs felt pretty fresh but my body, overall, was weary. The sign on the door said that "if no one answers, check the tiki bar." Sure enough, the bartender had the key to our room and after locking up our bikes in the room (it was actually a small pink trailer at the edge of the property about 25 steps from the bar) we went back and ordered a couple of beers from him. Luckily there was a food truck on-site so we only had to walk around the bar to order a steak quesadilla and literally as soon as the last bite was swallowed, the full-body tiredness set in so we took a hot shower and climbed into bed.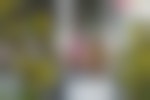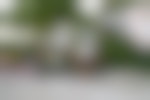 Day 2

When the alarm went off we both groaned. We were stoked to ride but it seemed like we'd literally just turned the lights out. Nevertheless, as soon as we were up and moving, we actually felt pretty good. After a couple of miles, we started crossing over 7-Mile bridge. Both of us were nervous about it because there's only about 4 feet of road between you, vehicles, and a concrete barrier. We wanted the sun to be up so that drivers could see us. This was the most harrowing part of our adventure for, you guessed it, 7 miles. The signs on the bridge say Speed limit 55, max 40. When big 18-wheelers drove by it literally rattled our bones. I'd pedal super fast and then super slow, dazed at how close the cars were. Luckily we made it over safely and didn't have to think about it until the return trip.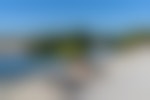 About halfway through our second 50-mile ride, we took a detour to a little spot called Ramrod Swimming Hole. We had to veer off the path for about a mile but the payoff was a cool little spot with water so clear that you could see the fish darting around your ankles. And we had the place all to ourselves!

The water on this next stretch heading into Key West is stunning. I would hardly take my eyes off of it for the next twenty miles. It's the most gorgeous shade of blue you'll ever see. And the path has water views nearly the entire way. And there are several bridges that are only open to pedestrians and bikes so you can stop, take a few photos, and just hang out without worrying about cars.
By the time we pulled into the marina on Stock Island where we'd stay for the next two nights, I was exhausted. My spirits were high knowing we'd just ridden our second 50 miler and also because we'd reached our goal of making it to Key West. This was something we'd been dreaming about and training about and our arrival was as sweet as I'd hoped. We celebrated with a local IPA and then just sat there for a while in silence, happy for one another's company, but too tired to talk.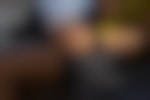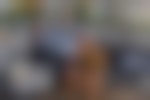 The marina had a very nice hotel but I found an old 39-foot sailboat on Airbnb and so we ended up floating on the water for two nights! The bed was super comfortable and it a really unique experience to sleep on a boat. I'd packed a lightweight hammock in my bikepacking bag and it was the first thing I did when we got on the boat. Lounging around in it was one of the most blissful moments of my entire year.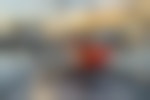 Sunset that first evening was incredible. The sky turned a fiery red and it was reflected in the water. It was all I could do to keep my eyes open much longer past sunset and we were soon crawling into the bow of the boat, taking care not to bang my head on the wooden ceiling, where we slept a solid 8 hours, rocking gently on the water with the wind and the tide.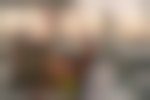 Day 3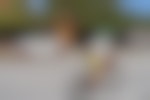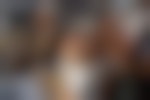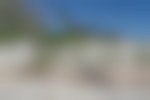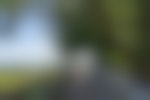 Though we'd talked about lounging around on the boat all day, after a cup of coffee and a hearty breakfast that included six bacons, we decided to hop on our bikes again and go explore Key West. Believe it or not, my butt wasn't even all that sore. We rode past the red and black buoy that marks the southernmost point in the United States but didn't stop because there was a line for photos, got a lobster roll at DJ's Clam Shack, walked through the small but beautiful Key West Nature Preserve, and even rode to the southern terminus of the East Coast Greenway. Before we knew it we'd racked up another 14 miles and decided it was a good time to head back to the boat so we could soak up the last bit of boat time we could.
Day 4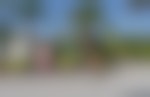 Both of us woke up restless. Technically we were only halfway through our adventure and though there's a public bus that has a bike rack on the front, we wanted to see if we could ride back. Only this time, instead of going 50+ miles a day, we'd break it down into thirds. It was a good plan but my calculations were off and Day 4 was only about 24 miles. Neither one of us were sad or mad that it was a short day. We were happy for the break.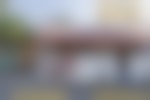 Because it was a shorter day, we arrived with plenty of time to take a dip in the pool and yep, you guessed it, make good on the happy hour specials. If you go, check out the 50% off appetizers at Looe Key Resort and get an order of the conch fritters!
Day 5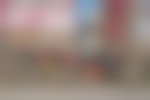 On our second to last day we woke up at 5:30 in the morning, anxious about crossing over 7-Mile Bridge again. The first few miles were dark. Caroline's front light had stopped working but I had mine on full power and it helped us pick out two small Key Deer on the side of the road. And though the bridge was a bit further than we had anticipated, (another miscalculation on my part), the sun was up by the time we touched tires to the first section and we were over it before I'd even had time to register how scary it was.
We'd ridden twenty miles before we stopped for coffee and egg sandwiches. I've been caffeine-free for the last two years because it makes my anxiety unbearable. I ordered a large coffee with cream for Caroline and a decaf espresso for myself but there must have been a mix-up because I had one of the worst anxiety attacks I've ever had. It was awful...full on panic, heart palpitations, inability to get comfortable or at ease...if you know, you know.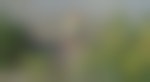 To make matters worse, by the time we got to our room for the night, we were out of food and needed to ride to get some, Caroline had a flat, and I literally thought I was going to die. The effects of the caffeine didn't wear off until around 10pm. I didn't sleep at all (though it wasn't due to the accomodations at Edgewater Lodge - they were great) it was the caffeine.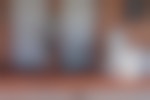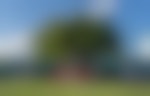 Day 6
I felt a little nauseous when I woke up and I was tired as hell. Caroline, too. But we shoved granola bars down, hopped on our bikes, and continued north. It was our last day and while we were eager to reach our final destination, there was also a palpable bittersweet feeling as we knew our trip was coming to a close.
Those first few miles were quiet and relatively car-free. The longer we rode, the better I felt. Breakfast was a bunch of random gas station snacks but we both knew that a lobster BLT waited for us in Key Largo - we just had to get there.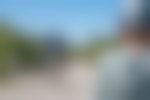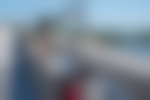 The first 20 miles were alright but the last 13 were a grind. My body felt like ground meat and all I wanted to was stretch out horizontal for a few hours. But we stuck it out together, me and C, alternating between talking to take our mind off of our discomfort, and then leaning into the silence knowing that the other was pedaling through her own pain. I watched the miles add up on my GPS and then there was the turn for the restaurant with the seafood sandwiches and cold beer and best of all, my friends Lisa and Yvonne, waiting for us under a shaded patio with two big smiles and hugs for us, stinky though we were.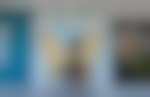 It's been a month since we completed the trip and a couple things stand out to me:
I didn't see anyone that looked like me on a bike during our entire trip! Over the course of a couple of days and over 200 miles. But do queer Asian people ride bikes? Heck yeah, we do! I hope one day to see more people out there on bikes like me but just because I didn't see you doesn't mean you don't exist. Or that you aren't out there thinking about doing something like this. I know you're out there, and I'm inspired by you. Keep pedaling and doing you, and trust me, I'll be looking for you so when I do see you I can give a wave and a smile. It takes guts to show up in these kinds of spaces.
The other thing is that we did the whole thing on bikes that cost about $200 each. Gear can often be a barrier to accessing the outdoors, especially with cycling. Bikes aren't cheap and with the pandemic, used ones have been even more difficult to find because of the demand for them. But if you can find a bike that fits properly and it gets you out onto the road or the trails, who cares if it's the latest and greatest. I'm a strong believer that while all of the shiny, new, carbon technology is awesome, it's not a requirement. Got a pair of wheels or an old frame just sitting around your garage? Consider donating it to someone who could use it rather than ditching it for the landfill. And at the very least, try not to gear shame others.
I don't know what our next biking adventure will be but I know this wasn't our last one. We've caught the bug and have already begun looking at some of the rail trails near us.
Thanks, as always, for reading. See ya out there.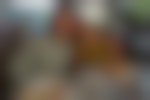 Gear List
Two used bikes from Craigslist
Teva Original Universal Sandals
Ibex Women's Balance Sports Bra
Ibex Women's Sun Hoodie
Ibex Women's Essentials Racerback
Ibex Women's Journey Short Sleeve Crew
Machines For Freedom Dioscvri X Machines Short Sleeve Mystic Felines Tee
Machines For Freedom Essential Cycling Short
Machines For Freedom Key Short 5.5"
Machines for Freedom Endurance Cycling Jersey
Stio Women's Second Light Jacket
Patagonia Duckbill Hat (lost mine somewhere along the way)
Underwear
2 mirrorless cameras and 3 extra batteries
Small bike pump
Sunglasses from a gas station
Helmets
Rockgeist Honeypot Feedbags (2 per bike)
Rockgeist Cache Top Tube - Velcro
Rockgeist Foxglove Saddlebag
ENO Sub6™ Hammock with the Helios™ Hammock Straps
Kelty Sunny 5L fanny pack
Phone charger
Sunscreen
Hand sanitizer
Chain lube
Two spare tubes for each bike
Two tire changing levers
Tire patch kit
Bike lock
Invisible bike stands (Caroline made them!)
Extra velcro
Water bottle
Erin McGrady and Caroline Whatley are content creators based in Asheville, North Carolina. You can follow them on IG at @e.mcgrady, @carolineperdue, and @authenticasheville as well as via their blog Authentic Asheville.
We want to acknowledge and thank the past, present, and future generations of all Native Nations and Indigenous Peoples whose ancestral lands we travel, explore, and play on. Always practice Leave No Trace ethics on your adventures and follow local regulations. Please explore responsibly!
Do you love the outdoors?
Yep, us too. That's why we send you the best local adventures, stories, and expert advice, right to your inbox.