8 Things You Can Do To Improve Your Outdoor Photos
Practical ideas for advancing your photography skills without buying anything new.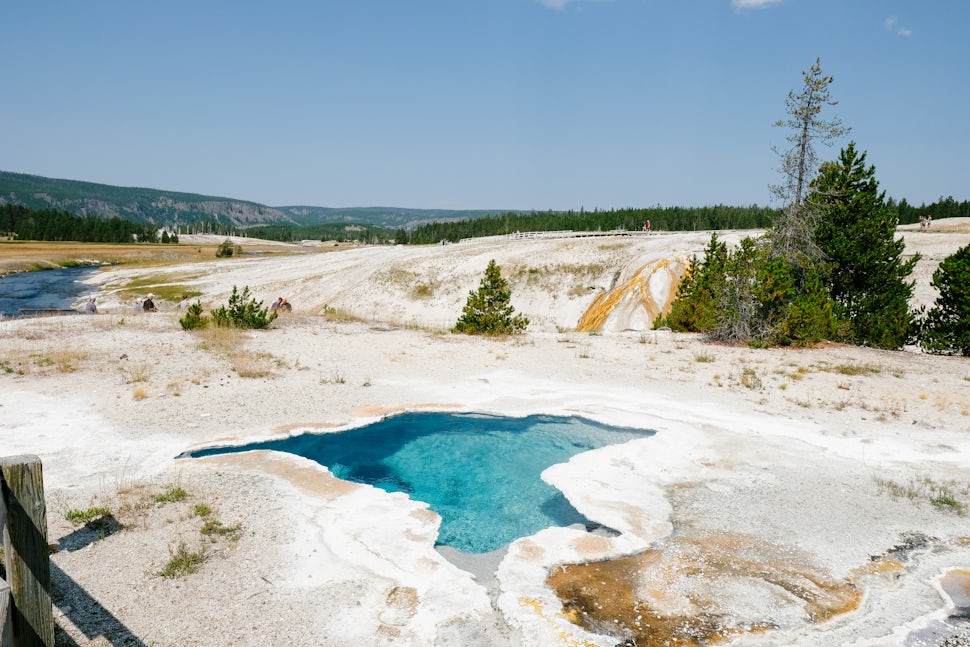 If you're interested in improving your photos, chances are you've probably heard people say to just get out and practice. And they're right. But there are a handful of things you can do to speed up your learning and make your practice more focused and meaningful. In this piece, I'm going to share a few things you can do to improve your outdoor photos; without needing any extra gear.
Press All the Buttons
I'm serious. Give yourself permission to press all of the buttons on your camera. They're there for a reason and every single one of 'em has a function. Most people will only use a few of the buttons, most of the time but there's something really empowering to be able to have a full grasp on the capabilities of your camera. Spend some time with your camera and figure out what does what. Learn your way around your gear (lenses, straps, lens hoods, tripods, etc.) so that when you're out in the field you know how to use it.
Shooting with a phone rather than a DSLR or film camera? The same idea applies. Get into your camera settings, figure out what the various modes and features do, and run with 'em.
Love All the Light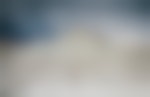 If I could, I'd shoot every photo at golden hour, the magical window of time around sunset that makes average shots look amazing. But that's not reality. Force yourself to take photos at all times of day, in all kinds of conditions, and when the light is far from ideal. Doing so will not only expand the amount of time that you can take good photos, but it'll make you a more competent photographer who can shoot no matter what's thrown your way.
Shoot in Manual
One of the best things you can do for yourself is to start shooting in manual as soon as possible. Auto is great but if you want to have as much control over your photos as possible, you'll want to move to manual. All that being said, it's a lot easier said than done. What worked for me was a little exercise that helped me connect the dots between ISO, shutter speed, and aperture, three of the main ways that photographers harness light.
Try this: Get a small object, (a beer can or a coffee mug will work) and set it on a table. Using whatever camera and lens set up you have, stand in one spot and shoot a series of pictures where the only setting you're manipulating is aperture. (For example: set your camera's ISO to 200 and your shutter speed to 125 and then work your way through the aperture settings starting at 1.4, 2.0, 2.8, 4.0, 5.6, etc.) Note the changes as you work your way through the settings. Then repeat the process, standing in the same spot and manipulating ISO and then shutter speed.
Some of the photos you take in this exercise will be overexposed, some will be underexposed, and some will be in the sweet spot. Some of them will have a blurry background, some will feel flat.
I'd read so many things about ISO, shutter speed, and aperture but it wasn't until this exercise that I started to really understand not only what each of them did, but then how they worked together. This isn't the only concept you need to understand to fully shoot in manual, but it's as good a place as any to begin.
Get Fast, Save Time
Practice changing your lenses. Seriously. Changing your lens indoors at a table is a lot different than changing your lens while on the river in a tube or while you're clipped into a zip line 60 feet above the ground. But being able to do so in any environment is super important. For one, getting fast will help keep dust off your sensor. (Dust on your sensor will lead to spots on your photos. Not good.) Getting quicker at changing your lenses also means you'll miss fewer shots. The same goes for learning how to put your lens hood on and take it off. Fumbling in your bag means time lost shooting fleeting moments like the alpenglow on a mountain that you hiked 7 miles to see.
Oh, and my personal favorite way to save time? Take your memory cards out of their pesky packaging and format them ahead of time! They're never harder to open than when you need them the most. And forget about digging through your menu to re-format when you needed the card 5 minutes ago. Open, format, label, and then dump 'em in your bag and forget about 'em til you need them.
Shoot RAW
I can't get overemphasize the power of shooting RAW. Without getting too technical, RAW allows you to edit your photos and make corrections a whole lot easier than if you only shoot JPG. Shooting photos just on your phone? Check your camera settings. More and more phones are allowing you to shoot in RAW.

Scout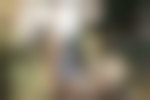 That amazing photograph your favorite Instagrammer captured? Chances are it wasn't luck. More likely than not the photographer spent a lot of time planning the shoot. That can be as basic as figuring out the best time of day to be there (if you live near the spot you want to shoot) or as complicated as getting a visa, permits, a guide, lodging, and transportation. That doesn't even factor in the weather or time of year, both of which can have a big impact on your shoot. If you see a spot that has potential, take notes (see below) and make plans to return. If you're lucky, you'll get what you want the very next trip. You might also have to make the return trek several times to get what you want.
Keep a Journal
This tip expands on the above idea of scouting out spots. Make sure your efforts don't go to waste and record them in a place where you can refer to them later. Aside from my camera, my laptop, and my phone, my journal is one of the tools I use every single day. In it, I jot down ideas for locations that might be good for photoshoots. Sometimes, when I find a great spot, I'll sketch it out and show features such as trees, rocks, where the sun is at a particular time of day, etc. I'll also take a photograph on my phone and note the time and date of it in my journal so I can find it later if necessary. I can't tell you how many times these location notes have come in handy.
Frame Your Photos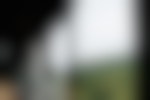 When I say 'frame your photos' I don't actually mean put them in a picture a frame (though one of my goals for this year is to actually print some of my photos). Framing your photos means using something to give your picture a little structure. So, in a way it is sort of like putting it in a frame, just not one you'd hang on your wall. In the example above, I'm using the outline of the bus windows to help draw your eye to the road that leads up the mountain. You can also use tree limbs, leaves, the edge of someone's shoulder, etc. to frame your photos.
Go to Meet-Ups
Are you an in-person kind of learner? Keep an eye out on my Instagram account, @e.mcgrady, because I taught a few classes at the REI in Asheville and will share about new dates if/when they happen in the future. Past classes have involved an in-classroom component as well as a camera-in-your-hands component. And usually it's not just me, but I invite a few of my friends to help out!
In addition to the classes, my wife and I are also the hosts of the #AshevilleInstameet. It's a free meet-up that we hold at various locations around town. Everyone is welcome regardless of camera or equipment (shooting with your phone is totally cool). We usually start with a quick introduction, an explanation of the route (it's usually about a mile or less) and then we start walking and shooting! We also typically hang out at a brewery afterwards so you can meet people you didn't get a chance to chat with on the walk. We didn't have one last year due to the pandemic but we're eager to get them going again. It's a great way to not only make new friends but to also learn something new. Keep your eyes on @authenticasheville to learn more about upcoming Instameets.
8 Things You Can Do To Improve Your Outdoor Photos Recap
There is so much about photography that can be taught and learned so please keep in mind that these are just a few tips to get you started and are in no way the end-all be-all to improving your outdoor photos.
I thought about getting into the gear aspect of how to improve your outdoor photos with different lenses and tripods and filters but decided to stick to things you can do regardless of what gear you have. Photography can already be an expensive craft to get into, so shoot with what you got and go from there.
We want to acknowledge and thank the past, present, and future generations of all Native Nations and Indigenous Peoples whose ancestral lands we travel, explore, and play on. Always practice Leave No Trace ethics on your adventures and follow local regulations. Please explore responsibly!
Do you love the outdoors?
Yep, us too. That's why we send you the best local adventures, stories, and expert advice, right to your inbox.