7 Tips and Tricks For Your Next Road Trip
Practical ideas to help keep your adventures running smoothly, no matter your vehicle.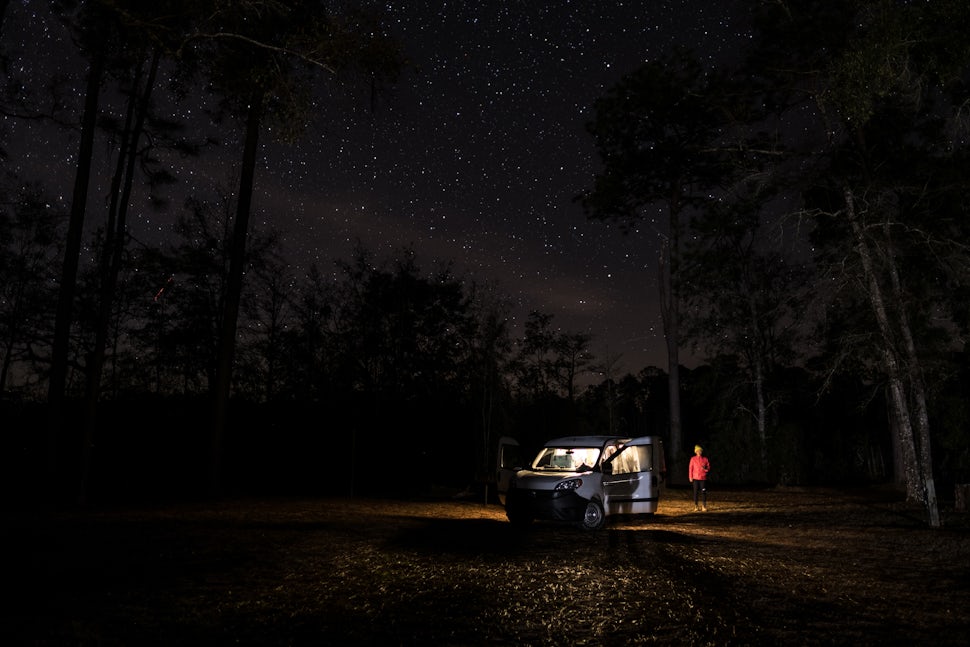 My wife and I have been traveling together since 2016. We have one vehicle between the two of us and we use it as both our daily driver and our home on wheels. It's a 2018 Ram Promaster City cargo van and while it's one of the smaller camper vans on the road, it works for us. Below are some of our favorite camper van tips and tricks that you can apply to any road trip adventure, regardless of what kind of vehicle you're in.
Be Ready For Nighttime
Part of the fun about road tripping is that you often get to experience more sunrises and sunsets than you otherwise might. It's one of my favorite aspects of traveling in our camper van. But it can be a little disorienting (and sometimes scary) to be in the woods at night. After having more than a few experiences where I was using my phone as a flashlight to search for a stronger source of light, we realized that we need to have a few strategies in place so that the darkness doesn't take us by surprise. Tip 1: We put our headlamps on our headrests. The band isn't noticeable when we're in motion and it's easy to feel for in the dark. The trick is putting it back on the seat when you've finished so that it's there the next time you need it. We also have a small USB rechargeable lantern and a string of USB powered fairy lights that we use to illuminate our van, each of which can be turned on with ease in the dark because we keep the on/off switch in the same spot and because the switches are raised.
Meal Plan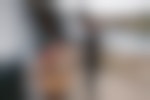 We like to leave home with a van full of food. It helps us cut down on impulsive spending and helps us stick to healthy, feel-good options. And though we do like to occasionally treat ourselves, it'll make your expenses add up quickly. Instead, we map out our meals for about four days at a time and we know going into the trip, what to expect. (We'd map out more but four days is about all we can store in our refrigerator-less van without needing to re-supply.)
Power Up
If you're going for a weekend of fun you may want to leave all of your battery-powered devices at home and have a charge-free, Internet-free weekend. But if you're like us and you travel with camera batteries, phones, laptops, GoPro's, GPS running watches, and USB powered lights and lamps, you're going to want to have a way to charge. We use the Fast Charge Power Bank by OtterBox to give our phones a quick charge and to power our fairy lights. We use the Mophie powerstation AC to charge our camera batteries and to top off our laptops. We also always carry a surge-protected power strip with us so that if we have a campsite with electricity, we can power up many things at once. If we know we're going to be off the grid for a while, we bring the Jackery Explorer 500 Portable Power Station with us.
Optimize Your Storage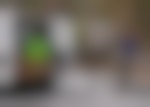 Our van isn't fancy but it does have a couple of wooden storage boxes that help us stow our clothing and gear. We each have one box that is the only space in the entire van that is uniquely ours (it's about 23' x 18' x 13). The rest of the space is shared and includes two kitchen storage boxes and a bed box. No matter what size vehicle you're road tripping in, you're going to want to make the most of the space you've got. When your vehicle also doubles as your living space, you will quickly find that every inch counts. Don't have a van or storage boxes? No worries. For a long time, I used milk crates to keep my stuff together. A cardboard box or two will do as well. It beats a ton of loose items just rolling around in the back.
Another way to optimize storage is to make use of the space above your head and on the side of the van. We have a bunch of random holes in our roof that we have attached rope and mesh pockets to. We fix our sweaty running clothes, damp towels, and even a small lamp to the rope. The mesh pockets hold our rain gear, puffy down layers, and hats. At night, the mesh pockets hold Caroline's glasses and our phones. We've also got a few random hooks that hold things like our toiletry kit as well as some storage pockets that my mom helped us make that attach to our sliding doors.
Organize Your Gear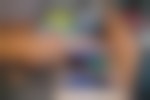 Optimizing your storage is great but it'll only get you so far if you're lacking organization. I'm writing from experience as I'm not the world's tidiest person and I still struggle a bit with being able to find what I need, when I need it, when we're on the road. Even after just a week or two, it's not uncommon to see me literally pulling everything out of my storage box and refolding and repacking everything. Not because I want to and not because the messiness bothers me, but because I can't find what I'm looking for.
Get Coffee Mugs and Water Bottles That Fit Your Cup Holders
Sounds silly but there's nothing like spilling hot coffee all over your lap to get the day off to a rough start. Especially when you stood out in the cold to make it. Get yourself some insulated mugs with leakproof lids and make sure they fit in your vehicle's cupholders. The same goes for your water bottle (Camelbak's Hot Cap 20 oz Travel Mug is my current go-to). If it's within arms reach you're more likely to drink from it and the importance of staying hydrated while traveling can't be underscored enough.
Don't Bury the Little Things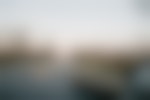 Meaning, the sunscreen. And the bug spray. And the maps. And the SNACKS. Make sure all of the small things you'll be using on a daily basis have a designated spot in your vehicle that are easy to access. Don't keep them in the back, under a ton of stuff. Keep these items within arm's reach such as in the driver and passenger side doors or the glove box. The last thing you want to do is have to tear apart your entire vehicle because you can't find your chapstick. (Or in my case, my notebook and pencil).
With a little bit of planning and forethought, you can maximize your road trip fun and minimize your frustration. But all that being said, in an effort not to have everything perfect, there's nothing wrong with throwing a bunch of random stuff in your car and setting off for a weekend. Those trips have a way of working themselves out pretty well, too.
All photographs by Erin McGrady and Caroline Whatley
We want to acknowledge and thank the past, present, and future generations of all Native Nations and Indigenous Peoples whose ancestral lands we travel, explore, and play on. Always practice Leave No Trace ethics on your adventures and follow local regulations. Please explore responsibly!
Do you love the outdoors?
Yep, us too. That's why we send you the best local adventures, stories, and expert advice, right to your inbox.