10 Things I Wish I'd Known About Trail Running Before I Started
Tips for getting some miles in on the dirt.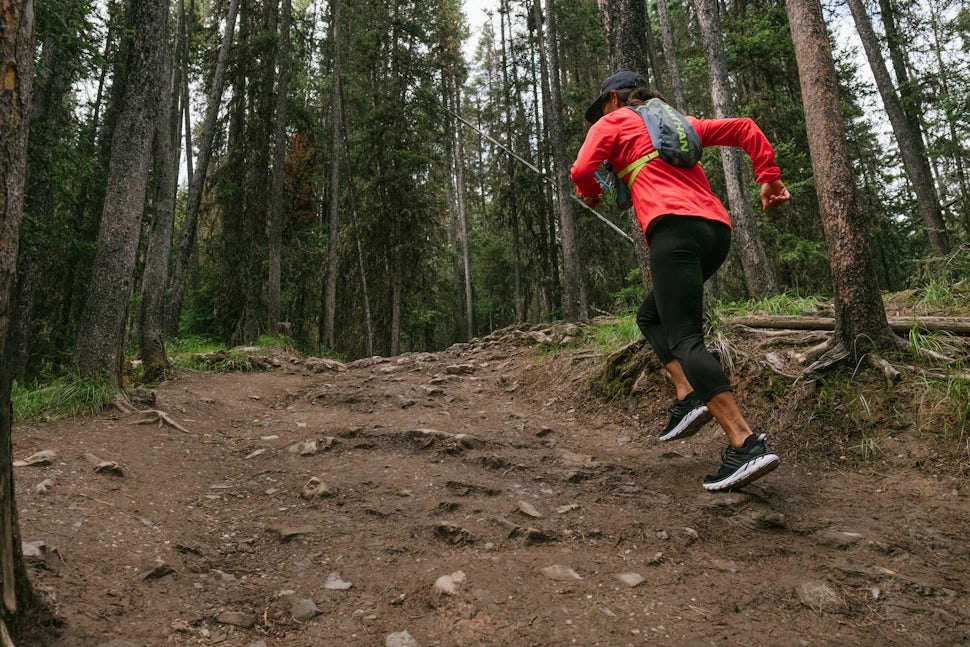 I started running on trails back in 2005. I was living on the eastern shore of Maryland and accidentally found myself running on a trail one day as a way to add some distance to my road run. I loved it from the first crunch of dirt and quickly found myself wanting to get as many of my running miles on the trails as possible. I liked how I'd sometimes get a glimpse of a turtle or a deer, how I saw a lot less man-made things, how the pine trees smelled, and how I didn't have to worry about cars. I wrote this piece to help anyone who may just be getting into trail running, or who has always wanted to try it but wasn't so sure it was for them.
1. You can do a trail run in your regular running shoes
The gear nerd in me strongly objects to the statement I wrote above. But, if you've never run on trails before and you're hesitant to spend money on trail-specific shoes, I get it. Luckily, in some instances, your road shoes will do just fine. Not always, but sometimes. (When I first started, I didn't even realize there were trail running shoes. I ran in my road shoes for a few years before getting a pair specifically dedicated to trail running.)
If you want to wear your road shoes on the dirt, head for a trail that's not super technical, meaning one that doesn't have a ton of obstacles like rocks and roots, sand, mud, etc. Hard-packed, groomed singletrack will be your best bet but if you can't find it, consider a rail trail (more on those below).
2. Trail shoes will make a difference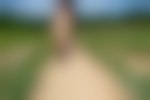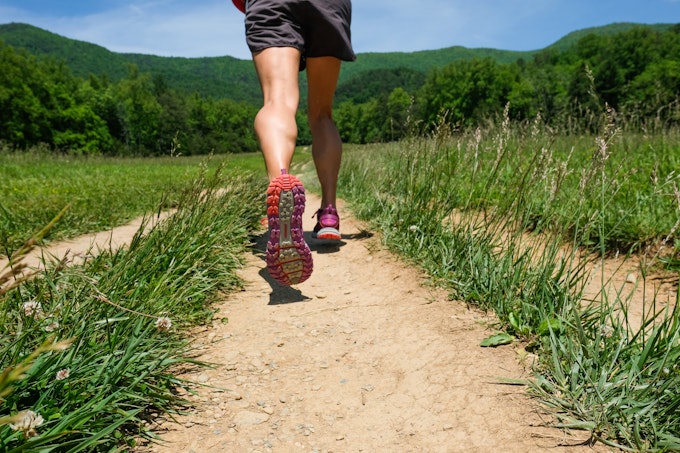 Am I confusing you? I know I said that you can get by with your road shoes for a run or two, but if your first couple of experiences on trails are good, it might be worth it to get into a pair of proper trail shoes. They can be a huge asset if you are running on trails that are super technical, rocky, or wet. I run in HOKA ONE ONE's Challenger ATR's and their cushioning minimizes the impact of the rocks and roots that pass under my feet. Plus the soles are knobby and grippy but not so rugged that I can't run a little bit on pavement if I want to run to the trailhead via the road. Plus, the shoe is similar in feel to my regular road shoe, the Clifton.
3. Rail trails are a good place to start out
Do a quick Google search of your area and see if any rail trails pop up nearby. Typically, rail trails are flat and wide and if they do have an incline to them, it's subtle. They're also often groomed so you can experience what it's like to run on a dirt surface without the additional challenge of hopping over rocks and roots. As you get more comfortable with being outdoors, on a new kind of terrain, start to break out of your comfort zone and seek out more challenging trails.
4. It can be intimidating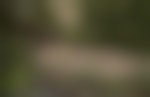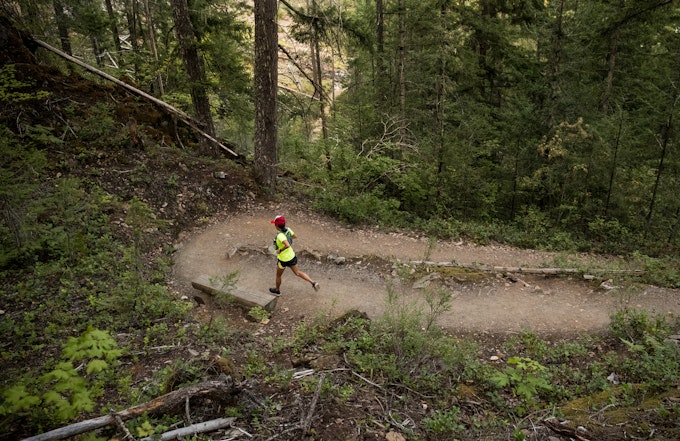 When I first started running on trails, I didn't see many people that looked like me. In fact, there was one other Asian woman in my local running club, but that was it. I know the sport has grown in popularity over the years, but where I live in the southeast, it's still the exception rather than the norm to see someone out there that looks like me. It can be intimidating, if not a little scary, to go into the woods alone, especially if you pull up to the trailhead and you see a vehicle with Trump stickers and/or confederate flags. When I go to a new spot, I almost always go with my wife. It just feels safer to have someone else with me. If this has been your main reason for taking a hard pass at trail running, I totally get it but I hope that you are able to link up with local trail running groups in your area. Chances are there is someone out there just like you who also feels like this is a barrier to the outdoors; it's just a matter of finding one another.
5. Carry a few bucks with you
Some trailheads have little drop-boxes where you fill out an envelope and leave a few bucks. Some of them allow you to write a credit card number on the form but a lot of them are cash only. Don't drive all the way out to the trail and then have to turn around to get some money. Or worse, park illegally, and end up with a ticket. If you can, stash a few bucks in the glove compartment and then forget about it.
6. Road miles and trail miles are different
First off, there's time. Your mile on the roads is most likely going to be a heckuva lot faster than a timed mile on the trails. And though trails offer the technical challenges of roots and rocks, the surface is softer and sometimes makes recovery shorter and easier. Be easy with yourself when you look at your watch and realize your pace is way off. Try to appreciate the scenery around you and even allow yourself to stop for a cool photo or two if you see something rad.
7. There are tons of cool trail running movies on Youtube
One Friday night, years ago, while scarfing down some carryout I found this great running video on Youtube. There was a skinny guy just billy goating up and down sick looking singletrack trails in a bright white outfit. The music was instrumental but motivational. There wasn't any talking, just clips of this guy (who I'd later find out was the phenom otherwise known as Kilian Jornet) and a few of his teammates running through some of the most incredible mountain landscapes I'd ever seen. One video led to another and the next thing I knew I was lacing up my own shoes to go for a run in the dark. Since then I've been psyching myself up for runs by watching all kinds of trail running movies. HOKA ONE ONE and Billy Yang are a couple of my go-to channels.
8. It's OK to walk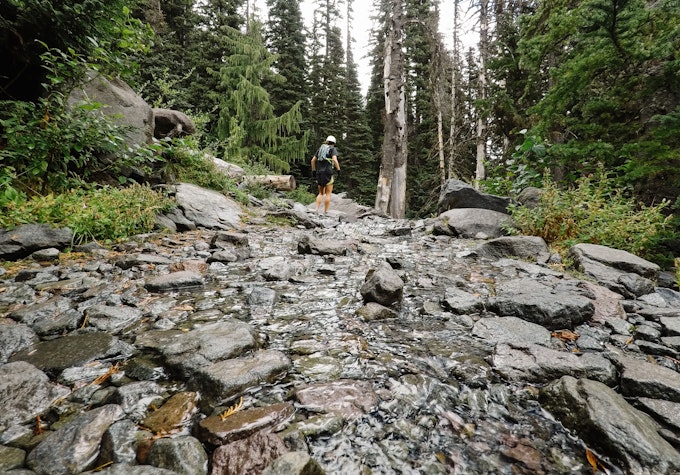 I hate stopping to walk but sometimes, it's necessary. And sometimes it's just as fast, such as when a section is super steep or your footwork needs to be really precise. Heck, there's nothing wrong with stopping to take a break, either. As soon as you learn to let yourself slow down, you'll realize you can go further than you thought you could. Plus, when you're miles from the nearest cell signal and hospital, taking it slow and making sure of your next footstep is super important. Besides, even the pros walk. Don't believe me? Look up a few of those movies on the channels above and you'll see what I mean. Hands on knees, it's a thing and there's no shame in it!
9. You're gonna need to navigate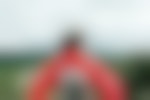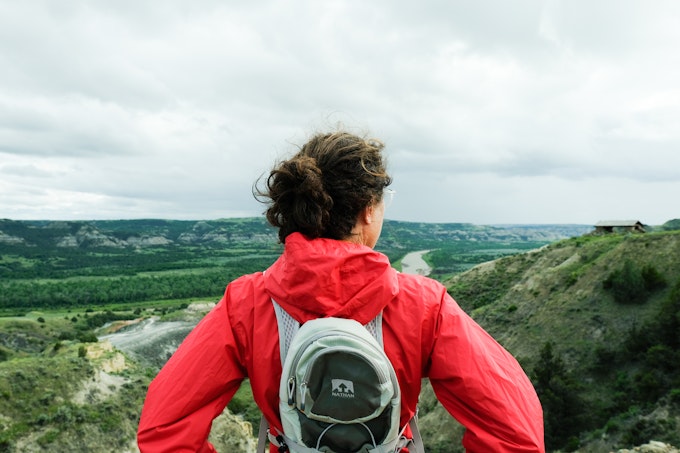 We've all got that friend that knows the trails near home like the back of their hand. They're fun to run with because with them in the lead you can switch off your brain and just cruise. But at some point, you're going to want to strike out on your own, and doing so means you're going to have to find your own way in the woods. (Plus, from a sheer safety standpoint, being able to find your way on the trails is really important. Though your friend is in the lead, if something happens to them, can you be relied on to get help?)
Depending on your comfort level with using a map and compass, you may want to start out running out and back routes or on trails that loop but don't fork. Once you get a few of those runs under your belt, commit to learning how to read a map, follow a new trail, and find your way when you make a wrong turn. Doing so will open so many more doors for adventure.
10. Bring food and water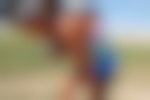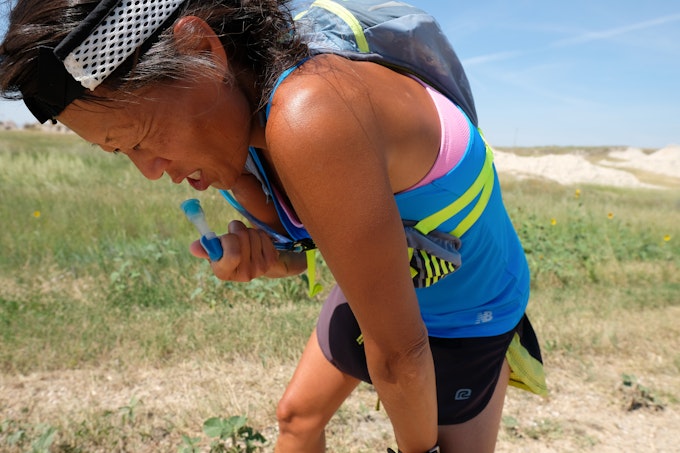 When I get hungry, things get ugly. This goes for more than just when I'm running but it can get downright ugly when I'm running. When my body gets low on fuel, I slow down, get cranky, and negative thoughts start creeping in. It's a recipe for disaster. Getting low on calories can be a safety concern if you're too far from your vehicle or basecamp. I typically run with at least a couple hundred calories, sometimes more depending on the distance, in my running vest. For runs under an hour and a half I rarely need to dip into my reserves, but there have been a couple of instances when I'm extremely relieved that my past self threw a granola bar in my side pocket.
This goes for water, too. Bring more than you think you'll need. Don't be the hangry, thirsty kid. Keep the run happy.
We want to acknowledge and thank the past, present, and future generations of all Native Nations and Indigenous Peoples whose ancestral lands we travel, explore, and play on. Always practice Leave No Trace ethics on your adventures and follow local regulations. Please explore responsibly!
Do you love the outdoors?
Yep, us too. That's why we send you the best local adventures, stories, and expert advice, right to your inbox.