A Guide to Exploring Mammoth Cave National Park
The Domes and Dripstones Tour at Mammoth Cave National Park is Bucket List Worthy!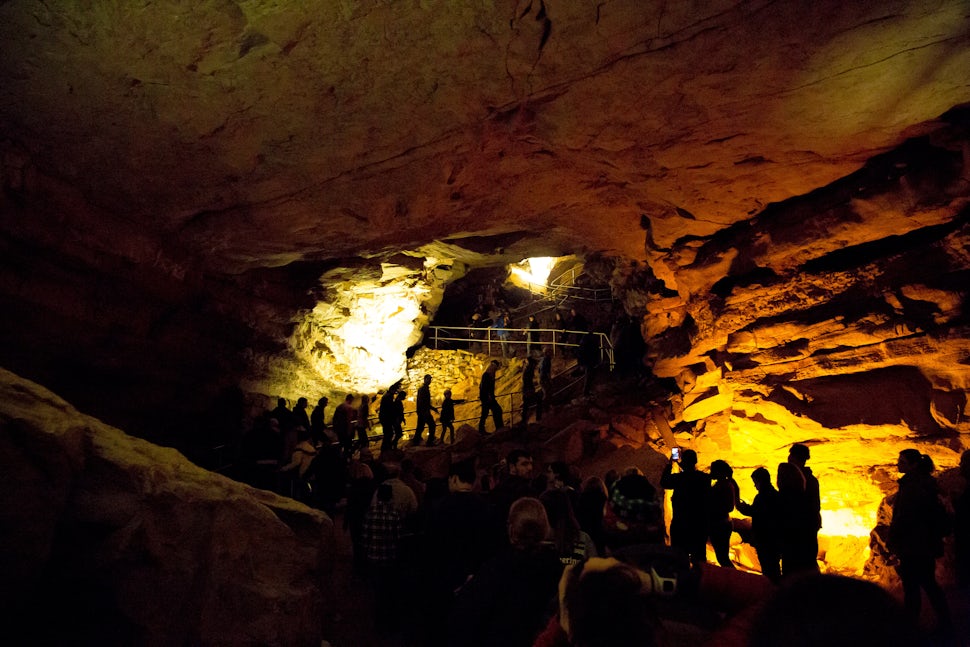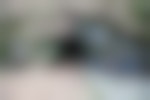 The "Historic Cave Entrance" for Mammoth Cave. It gets better!
What should be on your Bucket List?
Ever since I got my very first point and shoot camera in high school and took it out to Seattle Washington and drove through the mountains, I knew I wanted to be a photographer. Granted I am currently getting a Masters Degree that is completely unrelated to photography, but that doesn't mean my passions ever disappeared.
So, what is on my bucket list you ask?
To photograph every single National Park in the United States.

Now in my defense I have always traveled and not taken my DSLR with me, and often didn't have enough time to take the photos I really wanted. College and graduate school have kept me grounded in Michigan with not much access to what I would have called the "cool parks". So I am ready to start crossing more of these amazing places off my list.
Mammoth Cave was no exception to not having enough time for photos; every one of their tours prohibits the use of tripods, as they want to keep the tour moving along. Because of this I had to shoot hand held, and at a pretty high ISO on all my photos. It doesn't change how much I loved the cave system though, and I am looking forward to going back! Hopefully I'll be able to convince the park to take me in with a proper photography setup one day.
The Domes and Dripstones Tour
Living in Louisville doesn't present very many "close" national parks for weekend trips. Mammoth Cave and Great Smoky Mountains are the two closest. When we decided to go to Mammoth Cave, it was still winter, so they didn't have all their tours open. The Domes and Dripstones tour didn't disappoint in any way, even being a year round staple to their tours.
Mammoth Cave is a limestone cave, and the longest in the world; currently at just over 400 mapped miles of caves.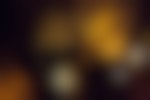 The Frozen Niagara formations in Mammoth Cave
Towards the end of the Domes and Dripstones tour you enter into the "Frozen Niagara" area, which also happens to be it's own tour. So if you're interested in the Frozen Niagara, and are healthy enough to do the full Domes and Dripstones tour, I would recommend the longer tour. The Frozen Niagara area is created by water that is seeping into the cave, and it creates stalagmites and stalactites, which makes for a visually stunning walk over the little hill into the waterfall area.
Everything previous to this point in the tour is exactly what you would expect. Amazing cave landscapes, lots of walking, and some switchbacks in the cave system itself. All with the safety of the park rangers and a group of people!
There were two points in the tour that were just visually stunning, the first being the Frozen Niagara area, the second being the walk down into the cave. When you arrive, you have to walk down some 500 plus stairs and past some really amazing rock formations, as well as some amazing "canyons" inside of the cave. Views that you won't see again until towards the end of the tour.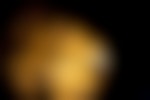 Mammoth Cave boasts cave walls of varying size, texture and color.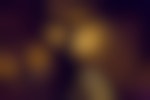 "The Gap" as our Park Ranger called it; during our descent into Mammoth Cave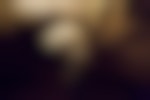 An arch; a perfect example of the safety of Mammoth Cave to those on tours
Among all of this we stopped just after the arch that you see above. During that time our park ranger turned off all the lights, and we were able to sit in the pitch black of the cave. He then proceeded to take a lighter, and with one flick, lit the entire room up for us to be able to barely see everything around it. It was an absolutely amazing moment.
After this he told us a story:
That during the time of World War II, there were men working in Mammoth Cave to prep the cave system for tourists. To do this they needed to have walking paths through the cave, so these men would spend their days chiseling away at the limestone to make flat paths for tourists to walk on. These men earned $1 per day for their work. What makes this more spectacular is that the men who worked in Mammoth Cave at this time were white men, and black men. These men were all payed equally; during a time when black men were still fighting for rights across the United States.
Then the unthinkable happened. Pearl Harbor was bombed. All the men in Mammoth Cave laid down their tools and went to fight for their country. During this time, all of the men were actually paid less to fight during World War II than when they were working in Mammoth Cave. So white men and black men alike earned less fighting and dying for this country around the world than they did working in Mammoth Cave.
Food for thought.
Thank you to the park rangers and the stories that they take the time to learn, and take the time to tell.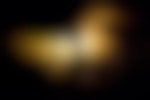 The Running "Photograph Every National Park In The United States" List
Grand Canyon National Park
Mammoth Cave National Park
We want to acknowledge and thank the past, present, and future generations of all Native Nations and Indigenous Peoples whose ancestral lands we travel, explore, and play on. Always practice Leave No Trace ethics on your adventures and follow local regulations. Please explore responsibly!
Do you love the outdoors?
Yep, us too. That's why we send you the best local adventures, stories, and expert advice, right to your inbox.