Flaming Gorge: A Rugged and Remote Destination on the Utah-Wyoming Border
It's Flaming GORGEous!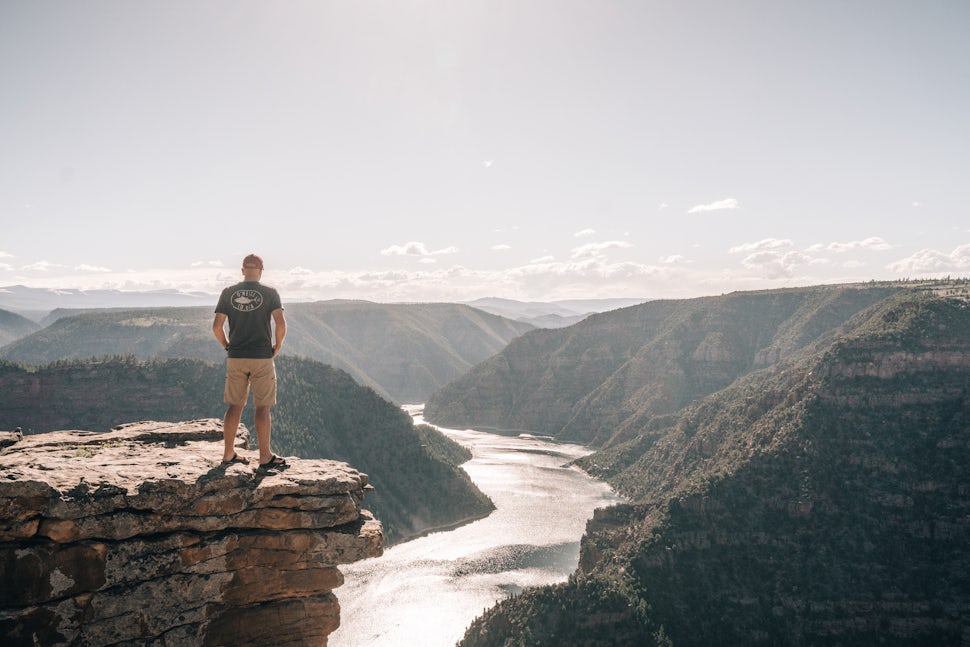 May 28, 2018
By: Edward Arthur Dalton & The Dream Chasing Family
We had something like 15 different plans leading up to Memorial Day weekend, but ended up in Flaming Gorge after all, a place completely new to us! It's hard to believe such awesome places are so close to home for us -- a reminder that you don't have to spend thousands to travel halfway across the world for an adventure.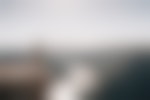 Flaming Gorge as seen from the Red Canyon Overlook. | Sarah Dalton

Flaming Gorge is located along the Utah/Wyoming border adjacent to the High Uintas and the Uinta Fault Line (another place worthy of its own trip). Flaming Gorge Reservoir is created by the Flaming Gorge Dam on the Green River. The terrain is treacherous and somewhat remote, however it makes for some picturesque vistas and amazing wildlife sightings, even when you're driving. We would know, we almost hit a moose because we were so distracted by the scenery!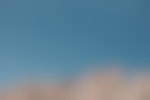 Uinta Fault Line | Edward Arthur Dalton

Perhaps our favorite part was how few people there were, especially for a holiday weekend! We like to find places that are under the radar. I don't get anxiety about a lot of things, but big crowds stress me out!
Because of the last minute nature of this trip, we didn't reserve a campsite or even pin down what exactly we wanted to do, so I was certain we would end up having trouble just finding a place to set up camp. On the drive there we researched some things to do, looked for places to stay, enjoyed some road trip music and enjoyed the beautiful countryside.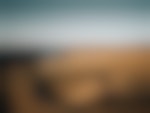 There is no fast or straight roads through Flaming Gorge and the Uinta Fault Line, only slow winding roads with amazing vistas! | Edward Arthur Dalton

As it was getting dark, we rolled into a random campground, desperate to find anything before it got too dark. To my surprise, there weren't a lot of people and we found what I thought was the best campsite in all of Red Canyon, right on the Greens Lake shoreline in a central location to explore the greater Gorge area.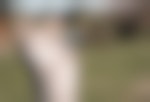 Ophir Dog drying off at camp from a swim in Greens Lake, pictured behind him. | Edward Arthur Dalton

Now, we have been a couple places with the word "gorge" in their name, like the Columbia River Gorge and now Flaming Gorge. I'm starting to notice some common threads anytime that "gorge" word shows up! For one, the location is going to be beautiful, and in our experience, it's also going to have a lot of recreation options! Flaming Gorge was no exception to these new rules of thumb!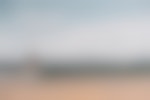 More proof that you need to add kiteboarding to your quiver of gear. Anywhere with wind and water is a potential place to kiteboard! Flaming Gorge was no exception. | Sarah Dalton

Flaming Gorge was named by the famous explorer John Wesley Powell on his 1869 expedition down the Green and Colorado Rivers for the "brilliant, flaming red of its rocks when the sun shone upon them". John Powell made no exaggeration, Flaming Gorge is full of brilliant scenery, matched only by it's endless recreation.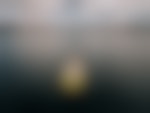 Sarah Dalton and Ophir Dog having some paddle boarding for breakfast. | Edward Arthur Dalton

I would wager there isn't a person alive that couldn't find something to appreciate about the Flaming Gorge area. In the short time we were there, we only scratched the surface. Literally! Because of the Gorge's location on the Uinta Fault Line, there are miles of underground caves to explore if you're experienced and daring enough. Not to mention boating, biking, kiting, hiking, climbing, swimming, paddle boarding, kayaking, dining, fishing and so much more.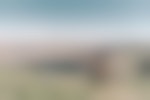 Dowd Mountain Overlook | Sarah Dalton

Of the seemingly endless list of activities, we mountain biked on Dowd Mountain, which has a bluff with beautiful vistas of the Gorge. Ophir dog enjoyed leading the pack on the trails. We paddle boarded on the different lakes, kite boarded on the reservoir at the State Line Cove, and relaxed at camp eating our favorite camp meal, steak salads!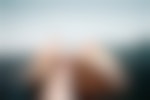 I could eat another one of these right about now. | Edward Arthur Dalton

But most importantly, we recognized Memorial Day, a holiday that can be easily dismissed as just another reason for a long weekend. Patriotic or not, the truth is we all wouldn't enjoy the most basic comforts we sometimes take for granted, let alone opportunities like this to explore "America the Beautiful." I am forever indebted to the brave men and women who didn't even know me, but paid the ultimate sacrifice so I could enjoy these freedoms and more.
On our drive home, we saw this beautiful American Flag (below) flying high above the red rocks, a reminder to me of the deeper commitment we should have to take care of our beautiful land and each other.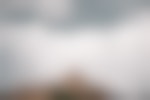 Memorial Day Flag | Edward Arthur Dalton

To see more, join the chase for #AllThingsAdventure with Edward Arthur Dalton & The Dream Chasing Family!
TheDreamChasingFamily.com | Instagram | YouTube| Facebook | Twitter

We want to acknowledge and thank the past, present, and future generations of all Native Nations and Indigenous Peoples whose ancestral lands we travel, explore, and play on. Always practice Leave No Trace ethics on your adventures and follow local regulations. Please explore responsibly!
Do you love the outdoors?
Yep, us too. That's why we send you the best local adventures, stories, and expert advice, right to your inbox.