Review: Exped Outer Space II FR

With the plethora of tents available out there, it can be a bit daunting picking one that is right for you. While I can't help you narrow down those choices, I can recommend the Exped Outer Space II Tent if you are looking for a two-person luxury tent with enough room to shelter you in subpar conditions. I brought this tent on a three-night car-camping photography trip above 10,000' in the mountains of Colorado with sub-freezing windy conditions that truly tested its capabilities.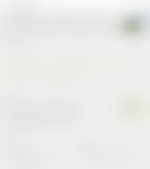 GET YOUR EXPED OUTER SPACE II FR HERE.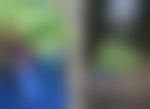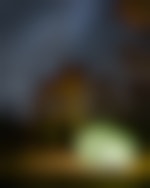 Features

The Exped Outer Space II is a one-pole, exoskeleton-style tent with a tremendous amount of room; an internal sleeping area is situated towards the rear of the tent leaving the front area as a large vestibule with enough room for two people to sit comfortably in camp chairs. The front flaps can be affixed in a few different positions – from fully closed to fully open with a few options in between – and provide you with an adjustable amount of privacy and warmth. Colorado is in a perpetual fire ban, so nights in the mountains can get quite cold; with the vestibule fully closed we were able to comfortably cook our food and huddle around a gas lantern for warmth without feeling cramped. While Exped explicitly discourages using stoves and lanterns in the tent, we found there was enough of a gap at the bottom to allow gases to escape. Additionally, there is a red "prop-pole" on the front zipper that opens the front slightly allowing ventilation. The top of the rainfly has quite a few loops for hanging clothing, lamps, keys, or other small things.

Because Exped included clips that are sewn into the fabric, the vestibule has a few options in between fully open and fully closed. For instance, if you want to block some wind coming from one side of the tent or perhaps a neighboring camper has set up too close to your spot (don't you just hate that?), you can fully close one side of the vestibule and roll back the other side. This allows you to air out the tent while still shielding yourself from view while you change from your PJs into hiking pants. If you are camping somewhere like Tuolumne Meadows in Yosemite where the camp sites are close together, the fully closed position (or "living room mode" as Exped calls it) provides enough height for you to stand bent over at ~5' tall. I found this tremendously helpful with dispelling the claustrophobia most tents provide.
An additional configuration Exped has provided is the ability to remove the inner mesh sleeping area entirely using the built-in toggles. This "party-mode" allows up to five chairs (or more people if they are sitting on the ground) under the rain cover. We never tried this mode since COVID-19 has prevented close contact with people, but I like the idea of it. Although now that I am thinking more about it, you would need somewhere to store the sleeping area along with your sleeping pads and bags. Perhaps one of your party guests would be nice enough to let you store your sleeping stuff in their tent.

Inside the sleeping area are a few pockets including a yellow headlamp/light pocket up top for illumination, and two pockets on one side of the tent. I would have preferred two pockets on each side of the tent, but it was nice to have a place for miscellaneous knick-knacks. The zipper pulls are glow-in-the-dark which are nice for visibility at night, and the rear has an entrance so one person can leave without crawling over the other. The two-person variation of the sleeping area was a bit cramped horizontally, however. We found we had the most room sleeping head-to-toe, but our sleeping pads crowded each other. If you have two wide pads, you may find it a little tight.

Weight/Packability
The Outer Space II is 5lb 15oz – a relative chonker when it comes to backpacking tents. However, this tent doesn't really pretend to be a backpacking tent. It is most appropriate when car camping or when space is not at a premium. While I wouldn't recommend it for backpacking solo, if you were to split the load with another person it would be more reasonable. The poles are 2lb 2oz and the tent/fly is 3lb 13oz – an acceptable amount to carry. The overall size is comparable to other tents and would be most appropriate when carried outside of one's pack.
Function/Performance
Overall, I was fairly pleased with how the tent functioned (as you should be for the relatively high price). The vestibule was a welcome reprieve from the weather and allowed us to spread out a bit – a creature comfort most welcome in windy, sub-freezing temperatures. While my head did hit the side walls if I was sitting too close to them, the alternative is sitting on the ground with no room in other tents. The front and rear zippers are a little confusing when the tent is fully closed. The short guy lines on the front flaps share one stake, so to leave you step through a vertical hole. It was a bit awkward to do quietly if your tent-mate was sleeping, but we got used to it.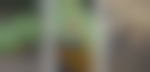 I wish the tent came with a footprint, but they are sold separately. Without the footprint or a tarp, the vestibule floor is just the ground. If you are not careful you can track dirt and debris into your sleeping area. Additionally, without a footprint, it is a little unclear how to position the legs of the tent. The first few times of setting it up we accidentally made the rear too wide causing the interior sleeping area to stretch in strange ways.
Speaking of setting up the tent, I definitely suggest practicing a time or two before your first trip. It is not hard to set up per se, but it can be a bit confusing the first time you try. After the first try, the time to setup decreased substantially, and by the third night, we were experts. One person could pitch the tent without a problem, but if windy it would quickly become difficult. The tent was very susceptible to the wind during setup (it almost blew away once); however, once the six guy lines are set it is quite stable. I would not use it on a mountaintop where +50mph winds can rip through, but it felt stable during the +20mph winds in the treeline. Unlike many tent brands, the guy lines are black and do not have any reflective material on them. They would be quite easy to trip over at night, so it helped to make a mental note of their position.

By far the worst part of this tent is the Swiss Piranha Stakes – they are absolutely useless, and if you buy this tent you should plan to buy a different pair of stakes at the same time. Perhaps it seems like I am being a bit unfair, but let me convince you using one single word: plastic. They are plastic. It completely befuddles me how Exped can so thoroughly think through a tent design including a myriad of smart features yet include plastic tent stakes. Two stakes bent IMMEDIATELY on their first use, and many of the stakes pulled out or did not hold over the course of the night. We ended up using aluminum stakes from a backup tent.
Durability/Construction
Aside from the plastic stakes, the tent is made of durable but light materials. It is double stitched where it needs to be, and I did not find any spots where I questioned the integrity. During the test, however, we came upon a warranty claim. On each side of the tent, there is a hub where three poles come together at one junction; this hub supports the sleeping area – keeping it stretched so the tent does not collapse. On the last day of the test, we noticed one of the pegs that supports the poles had come unglued rendering the hub unusable. The peg was nestled inside of one of the supports so we could not even jerry-rig it. Luckily we were close to the car so we were able to use some spare parts to get the peg out (we used the oil dipstick), but if we on a backpacking trip we would have been in trouble.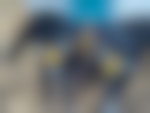 While this could have been a big problem, I do not blame Exped. Perhaps the cold, dry weather made the glue brittle, or it simply did not receive enough glue during manufacturing. Every other part of the tent has been built to really high standards, so I tend to think this was just a random occurrence. Manufacturing is a complicated process, and sometimes things slip through. After contacting Exped, they agreed it was a warranty claim and repaired the poles within a month. If you do buy this tent, I would encourage you to examine this spot to make sure the same issue does not happen to you – it would not hurt to have a repair plan in mind just in case.
The Final Word
Overall, I am exceedingly pleased with the Exped Outer Space II. It is an expensive tent, but you are getting what you pay for in a well thought out, spacious tent. The vestibule gives you a great spot to congregate out of the weather, and someday you might even be able to have friends in there with you. The setup goes quickly, and teardown is straight forward. While I may not bring this on every backpacking adventure, you can bet it will have a permanent home in my car.

This review was originally posted on DirtbagDreams.com.
Are you an Outdoor Industry Professional? You may qualify for pro deals with Outdoor Prolink. Learn more here.
We want to acknowledge and thank the past, present, and future generations of all Native Nations and Indigenous Peoples whose ancestral lands we travel, explore, and play on. Always practice Leave No Trace ethics on your adventures and follow local regulations. Please explore responsibly!
Do you love the outdoors?
Yep, us too. That's why we send you the best local adventures, stories, and expert advice, right to your inbox.