Belonging and discovery: a wilderness reflection
Dust and the crunch of twigs in the Ponderosa pine; 
A freezing plunge at the forest's edge;
Drip, drip, drip of melting snow;
Cool shadows, wind through the larch branches;
A parkland of green outstretched before a jumbled mass of mountains.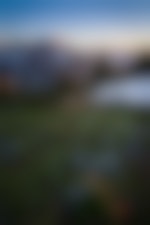 I climbed out of the narrow valley I live in on Wednesday morning to seek the high country and camp for the night. 6,000 feet of steep stepping and scrambling up grassy slopes, through thick huckleberries, around tall pine groves, and finally over cool spring snow brought us to an idyllic sloping ridge dotted with larch and meadows. There was ice cold lake swimming, berry picking, bald eagle watching, and plenty of talking over outrageous views. Near sunset I strolled along our chosen camping ridge and watched as the shadows from the mountains that tower 7-8,000 feet above my valley crept across the forests and rivers. I discovered that larch glow in low light and clumps of tiny purple-white phlox have an incredible fragrance. The fresh magic of it all lingers as an impression of the North Cascades in early summer.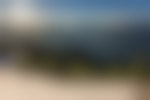 We talk of belonging yet for me it is not of this place.
Mine is a heart that is enamored by wandering yet wary of the aimless. By night and day I dream of great things done in the mountains. There is always a need I can't quite put my finger on. Is it a need of my spirit; a void to be filled? A hunger for adventure, for challenge, for full-contact with the wild? To be sure, yes. But what can I offer this space in return? Can mine be a life that champions the wilderness as a place to be left as is, protected, even revered? For this I hope that my mountain sojourns are not in vain. This is what brings me here - my desire to share through words and lens the grand wonders of this expansive and ever sublime wild. 
Belonging? Can I belong to trees and flowers and jagged rocks that never belonged to me? I guess that's what I'm after, in the end.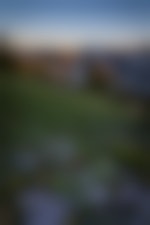 For some it's here, for some it's there. There's a special kind of beauty in your voice when you tell me of this place to which you belong. We'll discuss it over valleys and hills, tucked into the shade of trees on a ridgeline. A place for quiet conversation if there ever was one. 
I'm taken from watching the sunset by a desire to smell the fresh spring flowers. I bring my nose to the earth to breathe the sweet fragrance of the purple phlox and find that I'm laughing aloud - joy, exuberance - that something special I was after. I've found it again. 
Published: July 8, 2016
Explorer
Crystal BrindleExplorer
I'm Crystal, a park ranger for the National Park Service in the United States and the Department of Conservation in New Zealand - you'll find me floating between hemispheres as the seasons change. I am an avid landsca...
Follow
Please respect the places you find on The Outbound.
Always practice Leave No Trace ethics on your adventures. Be aware of local regulations and don't damage these amazing places for the sake of a photograph.

Exploring the Best of Moab in One Winter Weekend
Moab, Utah
This winter my buddy and I decided to spend a weekend hiking and doing landscape photography around Moab, Utah.

Everything You Need to Know about Hiking Yosemite's Half Dome
Yosemite, California
It might be the most recognized rock formation on Earth and it's the logo of one of the biggest outdoor brands on earth.