10 Nonprofits Working To Protect The Natural Areas You Love
Do you know who's working to protect our parks and wildlands? Here are a few groups!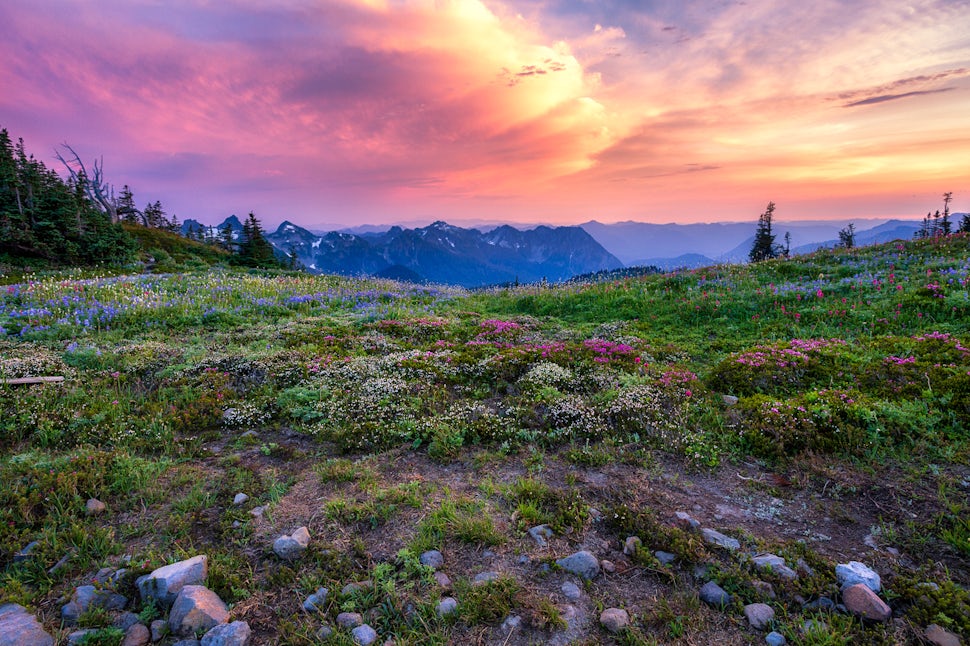 As outdoor adventurers, we see the impact humans have on the environment first hand. And although we do our part by persistently practicing Leave No Trace principles whenever trekking through our favorite natural areas, the bulk of the preservation and maintenance of these areas come from a variety of governmental and non-governmental organizations throughout the world. In the face of the effects of our changing climate, these organizations are vital in the effort to protect of our natural lands through research, conservation, and policy change.
This article is meant to praise a few of the many incredible nonprofit organizations working both globally and locally to protect our lands.
Feel free to comment and add your favorite nonprofit working to protect your favorite place!
1. The Nature Conservancy
Protecting nature. Preserving life.
No list of environmental groups would be complete without a shout-out to The Nature Conservancy, the world's largest nonprofit conservation organization. Chances are, if you're an outdoorsperson, you've stepped foot on land that The Nature Conservancy has fought to protect. (Check out this map to see!)
Situated in 69 countries on 6 continents and all 50 states, The Nature Conservancy has conserved well over 120 million acres of land and thousands of miles of rivers throughout its 65-years of operation. With over one million members and 600 scientists, The Nature Conservancy works to protect habitats from grasslands to coral reefs, from Australia to Alaska to Zambia.
2. Natural Resources Defense Council (NRDC)
The Earth's Best Defense
The NRDC has a widespread impact throughout the country and in several countries. With over 2 million supporters and 500 scientists, lawyers, and policy advocates across the world, the NRDC is one of the most powerful groups fighting to create a clean-energy future, protect endangered species and wildlands, and revive the world's oceans through litigation, advocacy, and science.
The NRDC is well known for their fight against oil and gas drilling in wild areas from the Atlantic Ocean to the Boreal Forest. The NRDC was pivotal in fighting against the Keystone XL tar sands oil pipeline and eliminating new oil and gas drilling projects off the Alaska coastline. They continue to fight for permanent protections to preserve the pristine seas and iconic wildlife.
3. The Sierra Club Foundation
Explore, enjoy and protect the planet.
Founded in 1892 by John Muir of the Mountains, perhaps the most iconic advocate of wilderness preservation, the Sierra Club Foundation has a long history of accomplishments.
The Sierra Club initiated the creation of many national parks, including the Grand Canyon, Mt. Rainier, and Glacier National Parks; persuaded Congress to enlarge others, including Sequoia National Park and Grand Teton National Monument; and encouraged the formation of the National Park Service.
With the support of 2.4 million members, the Sierra Club's Our Wild America campaign has been able to protect 250 million acres in the country.
The Club is famous amongst adventurers for their historic High Trips, large wilderness excursions in the Sierra Nevada region. Today, Sierra Club Outings offers smaller outings in other mountain ranges in western North America.
4. National Parks Conservation Association
Protecting our national parks for future generations
If you, like me, are in awe of our nation's National Parks, you must applaud the efforts of the National Parks Conservation Association (NCPA).
Alongside the National Park Service and the National Park Foundation, the NCPA works to protect and preserve the nation's iconic national parks landscapes by alleviating air pollution, restoring and protecting water and wildlife, encouraging responsible oil and mining operations, and preserving the rich history and culture.
The NPCA focuses on broad ecosystem conservation of many landscapes, including Great Smoky Mountains, Canyonlands, and Yellowstone National Parks, and habitat preservation in parks such as Badlands, Grand Teton, and Olympic National Parks.
5. Ducks Unlimited
Conservation Today, Wetlands for Tomorrow
Aside from their invaluable recreational opportunities, North America's wetlands provide critical habitat to over 900 wildlife species. Ducks Unlimited helps conserve this ever-diminishing natural habitat by restoring grasslands and watersheds, replanting forests, and acquiring land through conservation easements and management agreements.
In the Chesapeake Bay, for example, Ducks Unlimited has been working to restore the drained wetlands, protect stream corridors, and establish vegetative buffer strips on roughly 4,850 acres of wetlands.
Ducks Unlimited has conserved over 13.6 million acres of wetland habitat throughout North America, including parts of the Canadian Boreal Forest, costal California, and the Gulf Coast prairieland.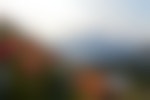 Photo: James Hueser
6. Indigenous Environmental Network
Defend + Protect + Renew
Throughout the world, indigenous people fight to protect their homelands from environmental destruction.
The Indigenous Environmental Network (IEN) is a group of grassroots indigenous people who focus on environmental and economic justice issues. IEN works to empower indigenous people to protect their "sacred sites, land, water, air, natural resources, health of both [their] people and all living things, and to build economically sustainable communities".
Unlike most of the other organizations discussed, which focus on land purchases and conservation easements to preserve lands, INE advocates for policy changes. IEN focuses their efforts on fighting fracking, mining, oil and tar sands drilling in an effort to protect the sacred Mother Earth.
7. Center for Natural Lands Management
Dedicated to protecting and restoring imperiled species and their habitats
The Center for Natural Lands Management (CNLM) aims to protect and restore endangered and threatened species and their habitats in California and Washington. Through land acquisition agreements, CNLM manages 34,000 acres of nature preserves in California and the South Puget Sound Program in Washington.
Although the majority of their 70 preserves are closed to the public due to the vulnerability of the species and their habitats, there are a handful of preserves with open access.
8. Save the Redwoods League
To preserve the oldest trees in the world
Situated in Northern California, the Save the Redwoods League is dedicated to protecting California's most iconic trees: the 1,500-year-old redwoods and giant sequoias. Since 1918, the League has protected nearly 200,000 acres of redwood forests and their surrounding ecosystems by rescuing land from logging and restored numerous forests that have been disturbed by logging operations.
They work with the National and California State Park Commissions to establish redwood parks and reservations for public viewing. The League has also established private parks, such as the Purisima Creek Redwoods Preserve.
The League continues to research these giants with the hope that people will be able to enjoy their beauty for plenty of generations to come.
9. Adirondack Mountain Club
Dedicated to the protection and responsible recreational use of NYS wild lands and waters
Recreationists are committed to protecting the places where they hike, canoe, kayak, cross-country ski, bike, and mountaineer. In New York State, roughly 30,000 of these recreationists are members of the Adirondack Mountain Club (ADK). ADK is dedicated to conserving nature and inspiring a love for the natural world in people of all ages.
The ADK offers guided trips through the Adirondack High Peaks and Catskill Mountains, LNT education to all recreators, and classroom nature education to middle school students. Throughout over 5 million acres of publically owned land in New York and New Jersey and with the help of 27 local chapters, the ADK has built and maintained numerous campsites and permanent lodges; published area trail maps and guidebooks; and maintained miles and miles of hiking, biking, and skiing trails.
10. Colorado Open Lands
Protecting Colorado's spectacular quality of life by protecting its lands.
It is no doubt that Colorado's natives and visitors love the national and state parks, forests, and other wild areas in the state. Many national and state organizations focus on the protection of wildlands for recreation.
Colorado Open Lands (COL) is one of these organizations to contribute to the area's fresh water systems, healthy local food, breathtaking views, wildlife, and strong economy. COL's mission is to conserve Colorado's private land and water resources. Because 60% of land in Colorado is privately owned and only 2% of that land is conserved, COL's strategic plan focuses on creating private partnerships with farmers, ranchers, and other landowners.
Through over 400 conservation easements, COL protects eight key priority sports in Colorado, including the Denver Metro Area, Southern San Luis Valley, San Juan Headwaters, and Upper Colorado River Corridor. Since 1981, COL has preserved over 400,000 acres in roughly 65% of Colorado's counties.
Cover photo: Michael Matti

We want to acknowledge and thank the past, present, and future generations of all Native Nations and Indigenous Peoples whose ancestral lands we travel, explore, and play on. Always practice Leave No Trace ethics on your adventures and follow local regulations. Please explore responsibly!
Do you love the outdoors?
Yep, us too. That's why we send you the best local adventures, stories, and expert advice, right to your inbox.