Is Social Media Destroying The Outdoors?
It's complicated, but no. And it's up to all of us to ensure that we don't.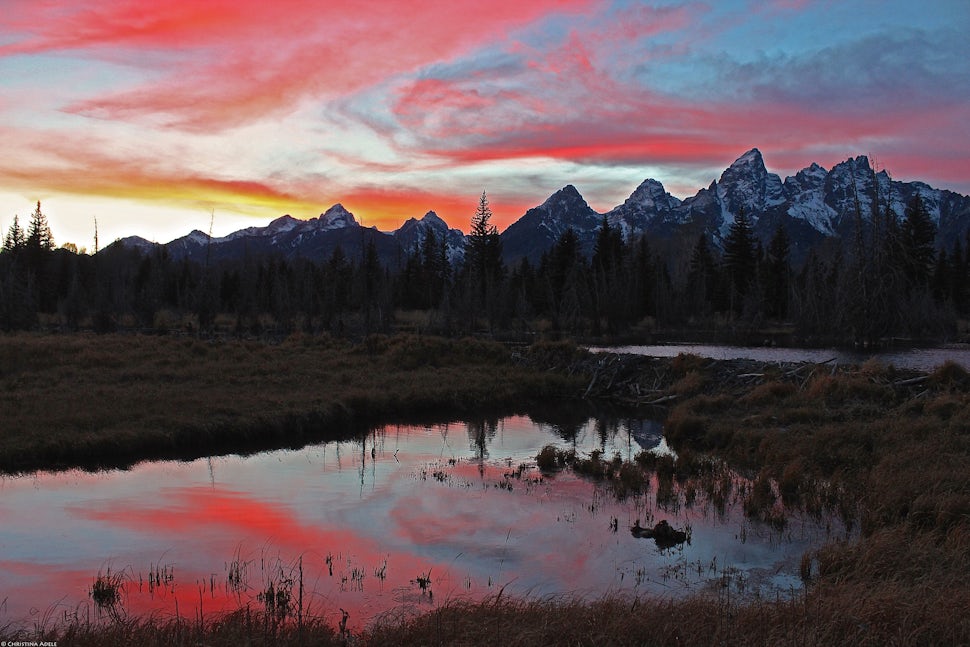 A note from the team: This is the first article in our #ProtectTheWild series, in which we will be highlighting social media's role in outdoor participation, along with examples, lessons, and tips on how we can all help mitigate our impact on the wild. As a company, we are committed to shining a light on this critical issue and to continually educating our community about how to act responsibly in the outdoors. And a very special thank you to our Explorer, Christina Adele-Warburg, for bringing this issue to the forefront.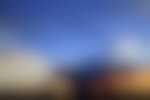 Camping at the Observatory | Photo: Christina Adele Warburg
Is Social Media Destroying The Outdoors?
I, like many others, am extremely active on social media. I check it first thing when I wake up and right before I fall asleep. I follow many people whose work I find inspiring and I constantly check hashtags in an effort to discover new people, new locations, and new perspectives. However, lately I have been noticing a trend that extremely distressing to me as a conservationist, park ranger, and an Explorer for the Outbound: people hurting the great outdoors in order to get the shot. I don't want to point fingers, name names, or even be a spoilsport, but somebody has got to say something, and it might as well be me.
Before we go farther, I want to make one thing clear: I do not believe this is a new problem or that social media is at the root of it. However, I do believe that the influence social media has is now a huge issue and is playing a major role in the destruction of some of the most beautiful places on the planet.
As a photographer, I try to capture the beauty of a landscape how it naturally is - without alterations - to share with others. I think about the environment, the wildlife, and the plants that cover the ground before I think about my shot. I still want things to be just as beautiful when I come back in 20 years.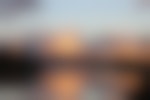 Paddle at Oxbow Landing | Photo: Christina Adele Warburg
Over the summer I helped run the social media for Grand Teton National Park. As part of that task, I constantly checked any and every Teton-related hashtag for images for our accounts to feature. What I saw astounded me.
Grand Teton's Schwabacher Landing is my favorite place on earth. My heart was broken when I saw a photo on Instagram of a person camping, with a fire, right there at water's edge. It broke my heart even more when I went back to the specific spot I recognized from the photo and saw the telling black scar on the ground. A scar that will be there for months, if not years, to come.
Not every action is so extreme. It's the small, subtle actions that add up to harm the most beautiful areas in the world. It's hopping fences, going into closed areas, feeding wildlife, picking flowers, camping illegally, swimming in protected waters, and bringing our pets into protected backcountry. It can be hard for some to understand how just one person doing these things could possibly be a big deal. The problem is, it's not just one person - it's hundreds of people influencing thousands of people up to millions of people.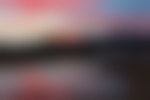 Watch the Sunset at Schwabacher Landing | Photo: Christina Adele Warburg
After living in a national park as a park ranger I have personally seen the influences of many of these actions on the land and the wildlife. I sympathize with the frustration of some people that the national parks just have too many rules, and that it's tough to follow all of them all, as I live with these rules every day.
I also understand that the rules are there for a reason. They are there to make sure these gorgeous lands and the wildlife they hold are protected for future generations.
So how do we combat this growing trend? As photographers, influencers, and as the outdoors community, we can make the choice to respect the environment we capture and to never take or post photos that encourage behavior otherwise. We can educate ourselves and others about Leave No Trace principles and always practice them in the outdoors. This isn't about pointing fingers and shaming anybody who has ever camped too close to a body of water, rather it's about coming together as the outdoors community, educating each other, and committing to what we all want, which is the health and longevity of the beautiful places in the outdoors that we love to explore.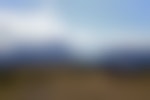 Mountain Bike Along the Snake River | Photo: Christina Adele Warburg
We want to acknowledge and thank the past, present, and future generations of all Native Nations and Indigenous Peoples whose ancestral lands we travel, explore, and play on. Always practice Leave No Trace ethics on your adventures and follow local regulations. Please explore responsibly!
Do you love the outdoors?
Yep, us too. That's why we send you the best local adventures, stories, and expert advice, right to your inbox.