10 Things That Prove Spending Time Outside Makes Us Happier
Ahhh, the Great Outdoors.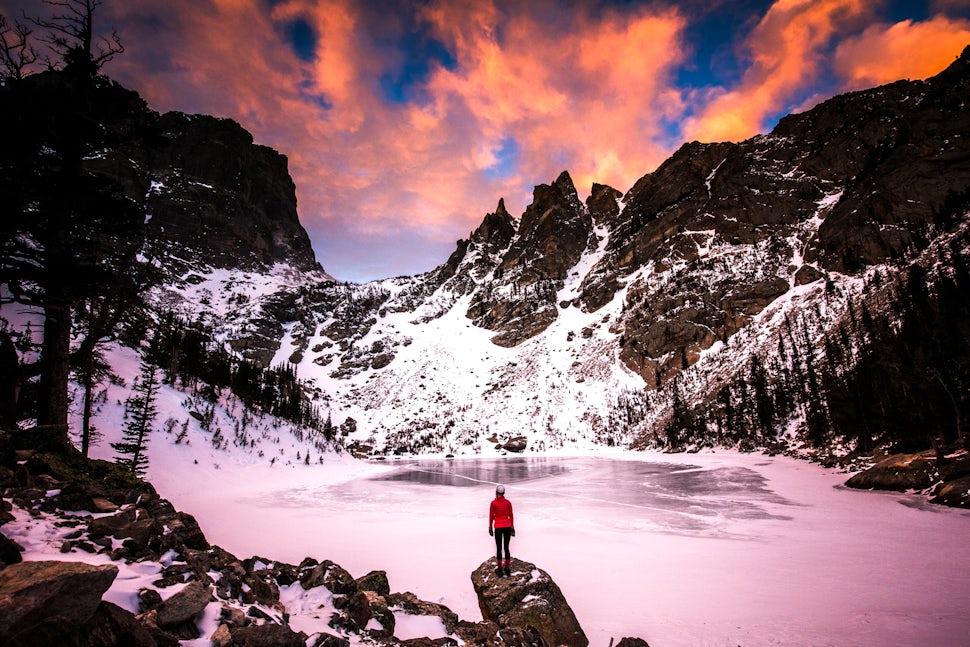 For some of us, it's a place we dabble in on the weekends, hitting a few local trails or taking a scenic drive; for others it's overnight trips sleeping in the wild, climbing mountains, riding waves at any chance we get; and for a few, it's an all-out obsession, and every spare moment is spent under big skies and wide open vistas. Something we can all agree on though, is feeling the sun shining on your face, the breeze blowing across your skin, and your lungs taking in that sweet fresh air, just makes us all a little bit happier than in a cubicle under fluorescent lighting (ok, that may be the understatement of the year, but you get my drift). You don't need a study to tell you that getting outside is a surefire way to lift your mood and bring a huge smile to that flushed faced, but if that's your thing, there are plenty.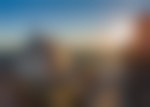 Hike to Hidden Lookout | Photo: Christin Healey
After decades spent exploring this incredible planet, these are my top reasons why you should lace up those hiking boots and hit the trail ASAP for a healthy dose of happy:
1. Kick depression to the curb
Anyone who has ever felt the joy of summiting a mountain, completing a long hike, or simply taking a walk in the woods, knows the deep feeling of happiness and calm that these simple acts can bring. With nearly half the world's population living in urban areas, and by 2050 that number is predicted to be at 70%, we all need a little break from the chaos, noise, and stressors that can come with city living. Whether it's the exposure to Vitamin D, the quiet of the woods or a field, the sound of waves crashing on the shore, all the researchers can agree that something as simple as taking a walk in a natural setting can significantly boost well-being, reduce stress, and decrease depression. Now does that make you jump for joy or what?!
2. Unplug
Anyone can tell you these days that unplugging is not only good for memory and focus, but it's also good for the soul. Getting outside is the perfect time to turn off the phone and be fully present. Whether you're solo or surrounded by friends or family, work email or social media will still be there waiting for you when you get back, and you just may have enjoyed those precious moments a little more.
3. Bonding
Some of my favorite moments with family, friends, my pups, and husband have been in the great outdoors. From summiting mountains as a team, to peddling over that last hill, to navigating that map and setting up camp, spending time outdoors with your favorite people is a surefire way to create lasting memories for years to come. Have a story of an outdoor adventure gone terribly wrong? Personally I have found those stories bring the heartiest laughs over drinks for years to come. And those close connections to others? A surefire road to happiness, of course.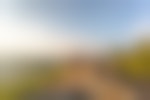 Hike Humpback Rocks | Photo: Christin Healey
4. Body image
Not only will getting outside get you in tip top shape, but I dare you to think anything other than how awesome your body is for carrying a 50+ lb load over many miles through the wilderness to the top of a mountain. As opposed to a crowded gym full of spandex-clad folks and mirrors galore, gazing out at scenic vistas will inspire a sense of gratitude in anyone that your body can take you to all kinds of incredible places. Not to mention that real life struggles in the wild will exercise muscles you never even knew you had in that crowded gym!
5. Increases brain function
From the kiddos that need to get outside more, to all the students out there, to the CEO of a company, nature has been proven to help everything from ADHD to creativity in the workplace. So next time you are glazing over while staring at that textbook, or facing a major creative block on that big work project, hit the park, take a deep breath, and let your brain kick into its highest gear.
6. Age gracefully
Ever see someone on the trail twice your age crushing it way harder than you (yeah, me either…)? Getting out has been proven to ease a plethora of of age-related health issues from aching bones to sleep issues, and everything in between. So next time you see someone blazing by on the trail who has a few decades on you, make a promise to yourself that you will be even faster and stronger in the years to come. This shot is my mom and I, she's 68 and crushing life :)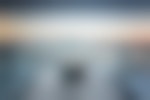 Explore Jokulsarlan Ice Caves | Photo: Christin Healey
7. Knock the cold out
Few things can kill that good mood like aches, pains, and a runny nose, especially as it starts to get chilly. Boost your immunity AND escape from all those germs circulating in the office by getting outdoors. It's a win win, people. Exercising outdoors leads to an increase in natural killer cells, helping your body fight off those winter colds and flus, no shot required.
8. Breathe easy
After commuting from home, to office, to gym, to restaurant, Americans spend over 90% of their time indoors. Wait, what?! If that crazy stat doesn't scare you enough, the air quality inside those spaces is sure to get you shaking in your boots. From the materials used in buildings, to the chemical cleaners, to the toxins in air "fresheners", the toxins we breath indoors are abundant. The good news is trees and plants are nature's air filters, and will will have you breathing easy in no time with the best pine scent you can possibly dream up.
9. Variety
If you are looking to shake it up a bit in your day to day routine, there is certainly no shortage of activities that you can get after in the great outdoors. Ever wanted to try fat biking, hang gliding, or just master standing up on a surfboard? Not only does spontaneity give you a boost of happiness, but conquering a fear or new adventure is sure to leave you feeling on top of the world.
10. Appreciate the little things
The memories of a walk in the woods, the smell of grass on a warm summer day, and the sounds of the salty waves crashing on the shore are seemingly little things, but they are the moments that we will carry with us for years to come. If you ever find yourself in a stressful situation, going back to the memories of that rose-colored sunset are sure to get you back to your happy place. Gratitude for our surroundings has long been tied to overall happiness and well-being, so don't forget to take it all in next time you are out in the world.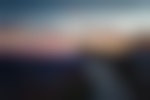 Hike McAfee Knob | Photo: Christin Healey
Regardless if you are prepping for an expedition lasting many weeks or months, or just trying to find time for a 15 minute walk in the park, the reasons and benefits of spending time outside are endless. So I'll see you out there friends, big smiles mandatory.


We want to acknowledge and thank the past, present, and future generations of all Native Nations and Indigenous Peoples whose ancestral lands we travel, explore, and play on. Always practice Leave No Trace ethics on your adventures and follow local regulations. Please explore responsibly!
Do you love the outdoors?
Yep, us too. That's why we send you the best local adventures, stories, and expert advice, right to your inbox.