Relief from Chaos: A Solo Hike to Colchuck Lake
When in stress, go for a friggin hike.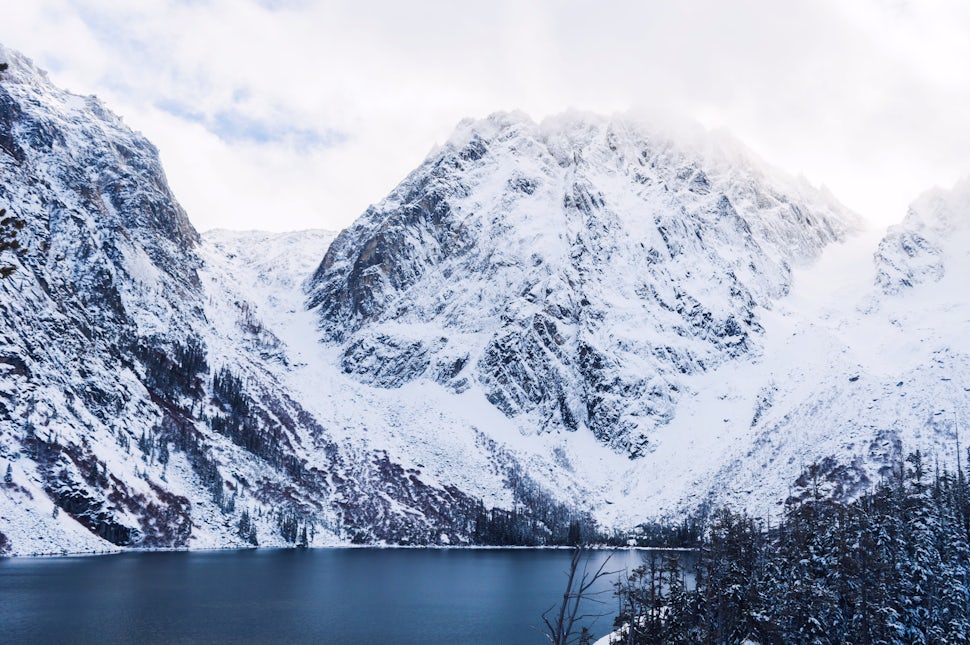 There are seasons of life when the mist of stress thickens and when the noose of anxiety tightens. In the midst of these seasons, it is difficult to see anything brighter beyond the stress, or to feel anything other than the grip of anxiety.
When you find yourself trapped in the midst of said season, you instinctively look for a way out. At the very least, you search for a temporary source of relief.
For the last couple of months, I've been eager to hike up to Colchuck Lake, which happens to be one of the two gateways into the Core Enchantments. But living in Spokane, Washington--a three and a half hour drive from the actual trailhead--I had shied away from the idea of doing the trip without a companion. That is, until last week.
On my morning drive to work last Saturday, I couldn't get myself to think of anything other than how discouraged and anxious I felt in my heart. Traditionally, my method of coping with discouragement and anxiety is through writing, but the discontenting events that had led me to this emotional state had left me devoid of energy and creative stamina.
That afternoon while at work, I realized that what I needed most was an escape. Not just from my discouraged emotional state, but from my daily surroundings. I needed to evade the routines, the devices, and even the people I was accustomed to. I needed solitude and isolation--ironically two of my least favorite things. So, I thought, "F*** it. I don't care if anyone goes with me. I'm hiking to Colchuck Lake this weekend."

The following morning I woke up at 5:45am, packed a lunch, filled my Subaru (also known as 'Sharon the Shubaru') up with gas, grabbed some coffee for the road, and drove three and a half hours to Leavenworth, Washington.
The parking lot and the entire trail to the lake were covered in snow, which I had anticipated would be the case (Tip #1: When hiking/backpacking the mountains--especially when in the winter--always check the mountain weather forecast before you begin your trek). Luckily, the sun showed its face during the entire trek, which helped thaw out most of the frozen trail. In fact, it got to be so warm at one point that I was hiking in a t-shirt in 30 degree weather for 1.5 miles before the elevation rapidly increased.
Perhaps the most precious commodity of the hike to Colchuck Lake was how vacant the trail was. The parking lot contained 6-7 vehicles when I arrived, but other than three hikers I encountered at the lake itself, I had the entire trail to myself. At one point, I stood still in the middle of the trail and just listened to the utter silence surrounding me. It was literally the most beautiful sound I have heard all year.
Once I breached out of the forrest and caught my first glimpse of the lake, I was overwhelmed with strong feelings of contentment and relief. It was restorative in a way, as if someone had pumped the water out of my lungs and refilled them with oxygen. And I didn't even grab my camera, as is my initial instinct. Instead, I grabbed a front row seat, ate my lunch, and froze my butt off with the biggest grin my heart had possessed all week.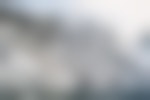 I spent a little over an hour at Colchuck Lake before descending 2300 feet back down to the parking lot. During the entire 3.5 hour drive back to Spokane, I could feel my heart slowly rejuvenating its energy and contentment.
Now, I'm not sharing this story to say that a simple solo hike in the mountains evaporated all of the discouragement, stress, and anxiety that I was experiencing prior to the day trip. Even as I write this, I can still feel the grip of anxiety, and my stress remains a fairly thick veil over the light ahead at times.
Sometimes it's easy to dwell and become overwhelmed by the darker seasons of life. Sometimes it's easy to let those seasons eclipse any hope of a brighter future ahead. In those seasons, I encourage you to search not for a way out, but first for a dose of relief in order to regain the strength to find your way out. Whether it's taking a solo hike in the mountains, being surrounded by close friends, or spending an entire day stored away in a coffee shop, find a way to rejuvenate your strength. Perhaps Tom Haverford and Donna Meagle exemplified this best when they said, "Treat Yoself."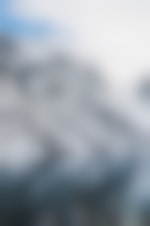 We want to acknowledge and thank the past, present, and future generations of all Native Nations and Indigenous Peoples whose ancestral lands we travel, explore, and play on. Always practice Leave No Trace ethics on your adventures and follow local regulations. Please explore responsibly!
Do you love the outdoors?
Yep, us too. That's why we send you the best local adventures, stories, and expert advice, right to your inbox.