Let's Talk About Hiking
Hiking, especially in the mountains, can be a little intimidating at first. I get asked frequently 'how do I get into hiking' or 'what gear do I need to start hiking', so I decided to address these questions and more in a blog post.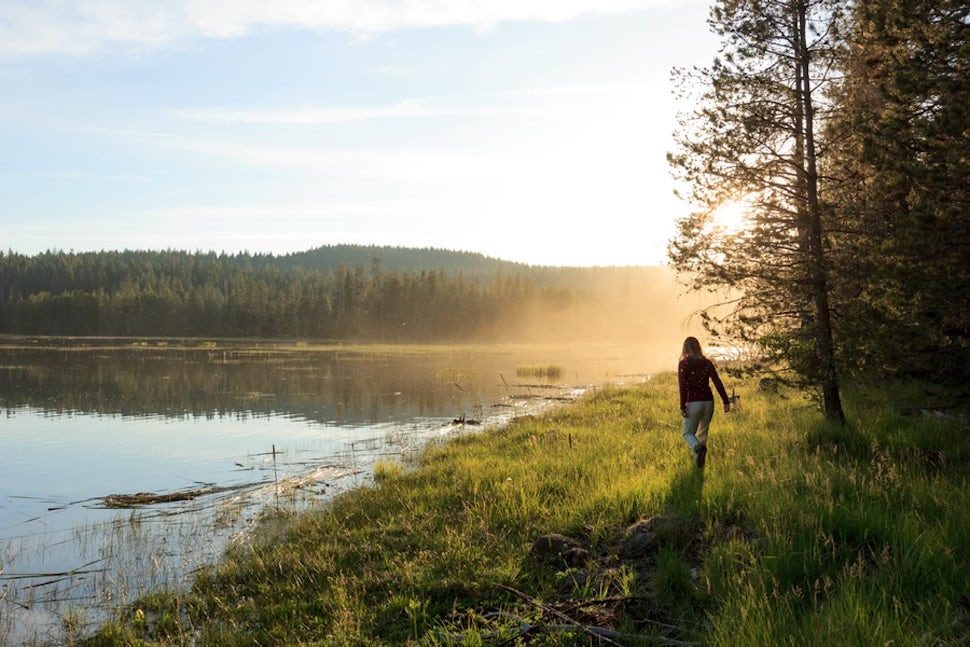 As a hiking guide, I get asked all the time 'How long have you been hiking?' To me, that is kind of an odd question. Hiking, at its most basic, is really just walking outside. Since I grew up in the country, with lots of trails around my home, my answer is that I have been hiking for as long as I've been walking.

Basic hiking (i.e. walking outside) does not require any special gear or experience beyond good footwear and common sense. The more difficult the hike, the more gear or technical advice you will need, but hiking is very much something you can ease into. Any time spent being physically active outside is going to be amazing for both physical and mental health.
Being a good hiker means being in relatively good shape, but hiking is also a great way to get in shape. If you have never hiked before, then you should start easy. You don't need to summit a mountain on your first time out. But if you want to improve, then you do need to push yourself a little more every time you go out; try a harder trail, or try for a better time on a trail you have done before. Above all else, enjoy yourself! Hiking is, in my opinion, one of the best things in the world to get out and do. Its an incredible stress reliever, a great group activity and a great way to meet new people.
What is the one piece of advice I would give to a new hiker?
Be stubborn. Who cares how slow you are if you are enjoying yourself; if the hill seems to go on forever, don't give up. Just keep putting one foot in front of the other.
So what basic gear do you need to get into hiking? Lets start at the bottom.
Good Footwear
The type of footwear you need varies with the type of hiking you are planning on doing. The basics of good footwear come down to comfort and support; you want a hiking boot or shoe that fits the shape of your foot well and gives your toes lots of room. Buying shoes too small is a pretty common mistake that leads to serious discomfort, blisters and possibly lost toenails. When trying on hikers, don't try them on first thing in the morning, try them on at the end of the day. Your feet swell a bit throughout the day, especially if you are being active, so trying them on at the end of the day will give you a more accurate idea of how the shoes will fit while hiking.
I personally prefer hiking boots over hiking shoes because I like the added ankle support and coverage. If you are going to be carrying a pack, then ankle support is definitely recommended.
Only buy as much boot as you need. If you are planning on doing only day hikes, then don't buy a pair of super stiff, super expensive, multi-day backpacking boots.
Some good brands to check out are Keen and Salomon. Keens have always been my personal preference; they fit my foot perfectly and have no break-in period. They are good to go, right out of the box.
So now that you have a good pair of hikers, don't go and undo the work of picking a good pair of shoes by wearing bad socks. High quality socks will change your life. If you are only going to buy one good pair of socks in your life, let them be for hiking. I suggest buying merino wool socks, from either Darn Tough or Icebreaker. Both companies guarantee their socks for life and will replace them if they wear out. Why merino? Merino wool is a natural fibre from sheep that live in the mountains of New Zealand. It breathes and insulates, keeping your feet warm in the winter and cool in the summer. It is not itchy and it is naturally anti-microbial which makes it anti-stink. The wool fibre and construction of the socks also helps stop blisters from forming.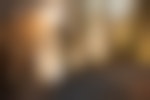 Photo: Jake Young
Hiking Clothing
Now that we have covered footwear, lets talk about the rest.
So. Pants. While yes, you can technically hike in anything that covers your butt (or not, your preference ;), some pant choices are better than others.I typically hike in pants year round (as opposed to shorts) because I like to avoid roughing up my legs any more than I have to (the whole firefighter/guide combo leads to a lot of unavoidable bruises and scrapes). Also, ticks. Enough said.
I can pretty much guarantee that you have a pair of pants in your wardrobe that will work well for hiking. Unless you only own Armani suits. Any sort of athletic pant will do, pants with stretch are great. Leggings? perfect! You know what's not cool for hiking? Jeans. Or jeggings. Denim is just a terrible fabric to hike in. It doesn't breathe well, it doesn't insulate well, its gross when it gets wet and I'm not even going to go into chafing... In general, jeans just aren't designed for athletic motion and wearing them hiking won't make your hike enjoyable.
Now onto the top half. Gentlemen, look away for the next paragraph.
A lot of women like to hike in a sports bra. Hiking can be vigorous exercise and a little extra support goes a long way. Icebreaker makes a great Merino wool sports bra that will help eliminate boob sweat and will keep the girls feeling light, breezy and well supported through a long hike.
Okay guys, come on back. When it comes to tops, just be comfortable. Athletic and technical fabrics and styles will definitely be the most comfortable, but there is absolutely nothing wrong with hiking in your favorite old tshirt. Keep in mind that getting a little grungy on hikes is inevitable, so don't wear your brand new white top out.
For the purpose of this post, I am not going to get into seasonal layering, I am just sticking to the basics. I will be working on a winter layering guide in the fall. However, there is one piece of outerwear that everyone should carry year round: a good waterproof shell.You can spend as much as your bank account will let you on a shell, but you honestly do not need to spend a fortune. A good hardshell jacket will protect you from winds at high altitudes as well as surprise rain storms.If something goes wrong, and you end up in a situation where you are stuck outside over night or through bad weather, a good shell can save your life.I am in love with my Patagona Torrentshell (yup, thats a pun). Its a great jacket for under $200 and packs up small in my backpack. Plus mine is lime green. Brighter colours are ideal for outdoors gear to make sure you are always visible.
And that brings me to my next point; every hiker should carry a daypack with some essential safety items in it.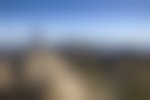 Photo: Nick Tort
Backpacks and Supplies
A good pack will fit comfortably on your back and have a waist strap to help support the weight. Some packs come with hydration packs built in, or rain covers and once again, you can spend as much as you like on your pack, the options are endless. You can also pick up a basic hiking pack for around $70 (check out the Osprey Daylite).
In your day pack, you should carry some items for just-in-case scenarios. You should always have water, whether it is in a hydration pack or a water bottle is up to you. You should also have enough snacks to get you through a 24 hour period, a small first aid kit, an emergency blanket and a map of the area in which you will be hiking. If you are hiking in bear country, then you should also always carry bear spray. Always, no exceptions.
As you can see, you probably have most, if not all, of what you need to start hiking. All the rest can be purchased at your local outdoors store. Is there more gear you can buy? Definitely! There is always more gear to buy. But you do not need to buy it all at once. A good collection of gear is built over time.
One other vital component of hiking? Friends, or people to hike with. Hiking is something that is more fun and safer when done in a group. If you do hike alone, make sure to tell people where you are going, the route you are taking and when to expect you back. That way if something goes wrong, people will know where to find you.If your friends or family aren't into the great outdoors, then this is a great way to meet new people! There are all sorts of outdoors groups and clubs that you can join for free to get outside and make new friends. Check on community events boards or Facebook for a group near you!
Cover photo: Jake Young

We want to acknowledge and thank the past, present, and future generations of all Native Nations and Indigenous Peoples whose ancestral lands we travel, explore, and play on. Always practice Leave No Trace ethics on your adventures and follow local regulations. Please explore responsibly!
Do you love the outdoors?
Yep, us too. That's why we send you the best local adventures, stories, and expert advice, right to your inbox.