Your Black to Yellow Roadtrip Itinerary
The best gift one person can give to another is a lifetime of adventures, so load your partner, friends or family into the car, break out the snacks, charge the camera batteries, and head to South Dakota to kick off an epic experience dubbed the Black to Yellow Roadtrip!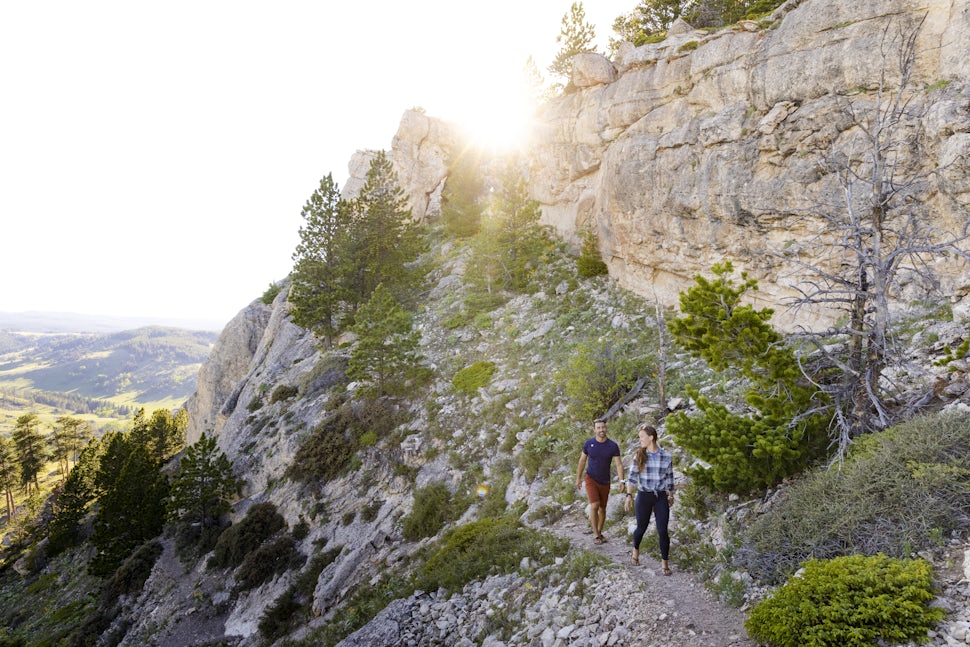 Presented by Travel South Dakota
The Black to Yellow Roadtrip is a 400-mile stretch of adventure, wonder, and great times that starts in the Black Hills of South Dakota and ends in Yellowstone National Park in Wyoming. Think of it as more of a rough guide that spans some of the most beautiful regions in the area. A trip can be done in as little as 5 days, but easily stretched out over a couple of weeks, allowing you to create the perfect road trip. The route is loaded with great food stops, epic hikes, remarkable history, insanely scenic drives, and yes, quite possibly the best ice cream sandwich ever!

This itinerary should be used as a loose guide for you to be able to customize your own adventure. We broke it down by cities, starting from Wall, SD -- the easternmost city of our trip -- and ending in Shell, WY.
SOUTH DAKOTA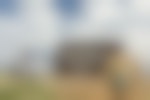 Wall, South Dakota
Mostly known as the home of the World's Largest Drug Store, Wall, SD, is bursting with hometown hospitality, classic road trip attractions, scenic views, home-cooked dining, and endless opportunities for adventure. It's also the perfect jump-off point to start exploring Badlands National Park.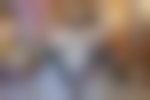 Explore the Famous Wall Drug Store
Free ice water! Yes, they are very proud to offer as much free ice water as you can drink! Before this store came along, Wall was considered to be the geological center of nowhere. Now, it is a must-see-even-just-to-say-you-did stop along the way. Make sure to grab one of their famous handmade frosted cake donuts, and don't miss the giant jackelope in the backyard for some of those Insta-moments!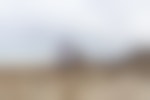 Hiking Badlands National Park
Door Trail – (0.75 miles roundtrip) Easy. An accessible ¼ mile boardwalk leads through a break in the Badlands Wall known as "the Door" and to a view of the Badlands.

Window Trail – (0.25 miles roundtrip) Easy. This short trail leads to a natural window in the Badlands Wall with a view of an intricately eroded canyon.

Notch Trail – (1.5 miles roundtrip) Moderate to strenuous. After meandering through a canyon, this trail climbs a log ladder and follows a ledge to "the Notch" for a dramatic view of the White River Valley.

Castle Trail – (10 miles roundtrip) Moderate. The longest trail in the park begins at the Door and Window parking area and travels 5 miles one way to the Fossil Exhibit Trail.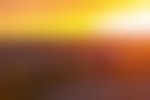 Sunset Drive on Sage Creek, plus Astrophotography
Get an early jump on a drive through the park on Sage Creek Road to pick out a killer spot for sunset. The way the rocks bounce color around while the shadow/light play on the formations is unworldly. Some notable viewpoints are Sheep Mountain Table and Red Shirt Table Overlook.

Pro Tip: If the skies are clear, it is highly recommended to stick around after the night falls to test your skills at astrophotography.

Dining Options: Wall Drug Cafe | Red Rock | Cedar Pass Lodge
Lodging Options: Frontier Cabins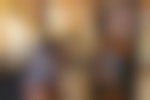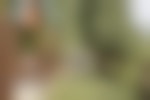 _________________________________________
Rapid City, South Dakota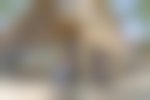 Known as the gateway to Mount Rushmore, Rapid City and the surrounding areas offer a wealth of outdoor adventure, rich cultural history, and a diverse and delicious culinary experience. On a visit to Rapid City, you learn that big things are sometimes found in small places.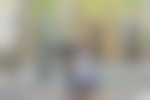 City of Presidents Walk
A must-do on anyone's Rapid City list is to take a self-guided tour of the City of Presidents, a series of life-size bronze statues of our nation's past presidents along the city's streets and sidewalks.

Pro Tip: Check out the Visit Rapid City site for a detailed map and a downloadable walking map
Nearby Dining Options: Harriet & Oak | Black Hills Bagels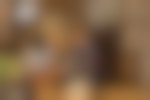 _________________________________________
Custer State Park, South Dakota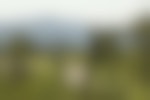 Named as one of the World's Top 10 Wildlife Destionations for the array of wildlife within the park's borders and the unbelievable access visitors have to them, Custer State Park also offers accommodations within the park.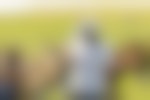 Drive the Custer State Park Wildlife Loop
The Custer State Wildlife Loop Road runs for 18 miles across beautiful grasslands and pine-speckled slopes, which are home to much of the park's wildlife. Bison, pronghorn, whitetail, mule deer, elk, coyotes, burros, prairie dogs, eagles, hawks, and a variety of other birds may be spotted along the way.
Buffalo Safari Jeep Tours are also available at the State Game Lodge Resort for visitors looking to get access to the off-road areas and gain a deeper insight into the history and maintenance of the park and its wildlife inhabitants.
Pro Tip: Don't miss the Begging Burros - the friendliest of the wildlife lot and are always hungry (and not too shy to beg). Pick up carrots at the general store.
Dining Options: Blue Bell Lodge Dining | State Game Lodge Dining | Sylvan Lake Lodge Dining
Lodging Options: Rock Crest Lodge
_________________________________________
Custer, South Dakota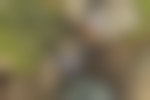 Custer, the Black Hills' oldest town, is close to many of the area's most popular attractions. It is the place to be if you want to be close to some of the best adventures in the area.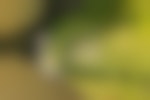 Drive Needles Highway
This scenic drive is an incredible 14-mile stretch that includes sharp turns, narrow tunnels, granite spires, and world-class views. There are many opportunities to get out and make this adventure truly yours. We chose an impromptu lakeside picnic.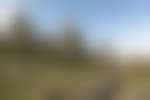 Hike the Cathedral Spires Trail
The Cathedral Spires are some of the most beautiful features in the Black Hills, with tall granite spires rising hundreds of feet above the surrounding terrain, reaching a maximum height of 6,860 ft. It's a moderate, but short hike (1.6 miles round trip) with a huge payout.
Pro Tip: This is an epic hike to do for sunrise. As the sun rises, the light cuts across the bowl of the spires, slowly lighting them up almost individually.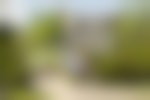 Mount Rushmore National Memorial
No trip to South Dakota is complete without a stop at Mount Rushmore, but to get the best views and escape the crowds, take a walk on the Presidential Trail. It is 0.6 miles round trip and grants you the closest viewpoints of this magnificent piece of history.
Pro Tip: If time allows, be sure to stick around for the Evening Lighting Ceremony that takes place most nights.
May 28-August 14, 2021
9:00 p.m.
August 15-September 30, 2021
8:00 p.m.
October 1, 2021-May 26, 2022
No ceremony; sculpture is illuminated nightly at sunset.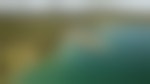 Kayak Lake Pactola
Located in the Black Hills of South Dakota, this 785-acre reservoir houses a multitude of activities for residents and visitors to enjoy, such as swimming, relaxing on the beach, boating, stand-up paddleboarding, or fishing at the best spot in the state.
Pro Tip: Rentals are available at the Pactola Marina. They even give you a choice to add on food at the time of your reservation so you are all covered before you show up!
Dining Options: The Custer Wolf | BH Burger and Bun | Skogen | Baker's Bakery
Lodging Options: Bavarian Inn
_________________________________________
Deadwood, South Dakota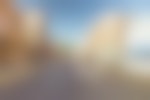 Deadwood is the place to let loose and experience a mix of history and pleasure, with a rich past and plenty of entertainment, culinary, and hotel options. The town is teeming with the tales and relics of historic Old West legends like Wild Bill Hickok, Calamity Jane and Seth Bullock.
Pro Tip: Watch out for the gunslingers! Three times a day, six days a week, (no shootin' on Sundays) gunshots ring out on Deadwood's Historic Main Street during the summer.
Dining Options: Jacob's Brewhouse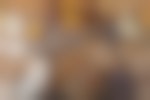 _________________________________________
Spearfish, South Dakota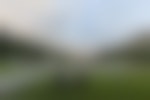 Surrounded by unrivaled natural beauty, Spearfish has something for everyone young and old, adventure seekers and those in need of a much-needed break.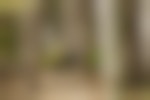 Hike to Spearfish Falls
Plummeting 47 feet into Spearfish Creek, Spearfish Falls is definitely one of the prettiest waterfalls in the state. The trailhead is tucked behind the Latchstring Restaurant and located across the street from Spearfish Canyon Lodge. The trail (0.8 miles out and back) is well-groomed and leads to an observation deck at the foot of the falls.
Dining Options: Killian's Food & Drink | Sawyer Brewing | Common Grounds
Lodging Options: Spearfish Canyon Lodge
WYOMING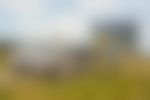 Aladdin, Wyoming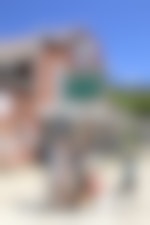 Aladdin General Store
A charming Wyoming general store that's been open since before the first World War, this place is loaded with character and history. It is located in beautiful Devils Tower country in a town that sports a fluctuating population of about 15! This makes for a great pit stop to pick up some snacks, chat with the locals, and cruise through the rooms of antiques.

Pro Tip: Don't hesitate to talk to the staff. They are passionate about sharing the history of the area and the store itself.
_________________________________________
Hulett, Wyoming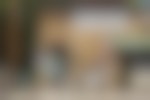 Just 9 miles from Devils Tower National Monument, the town of Hulett is nestled in a valley surrounded by beautiful red rimrock with the Belle Fourche River flowing through it. It's another recommended stopping point when making your way toward Devils Tower.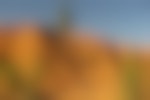 Hike the Red Beds Trail at Devils Tower
Devils Tower National Monument erupts out of the landscape, soaring 1267 feet above the Belle Fourche River Valley below and holds the title as the first national monument declared in the country. The Red Beds Trail is a 2.8-mile loop with approximately 500 feet of elevation gain. It provides great views of both the Tower above and the Belle Fourche River Valley below.
Pro Tip: Watch Close Encounters of the Third Kind to see Devils Tower featured in an iconic Hollywood movie.
Dining Options: Ponderosa Cafe | Devils Tower Restaurant | 77 Steakhouse & Saloon
Lodging Options: Bavarian Inn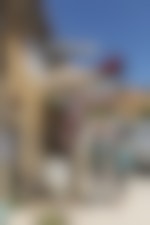 _________________________________________

Keyhole State Park, Wyoming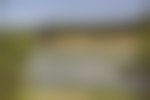 Stand-Up Paddleboard Keyhole State Park Marina
Located on the western edge of the Black Hills, Keyhole State Park has more than 50 miles of shoreline and consists of a massive 9,300 acres. Cruising along the coastline is the best bet on a stand-up paddleboard both for seeing beautiful views and opportunities to grab a spot to take a break from paddling.
Lodging Options: Keyhole State Park Treehouse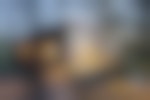 _________________________________________
Gillette, Wyoming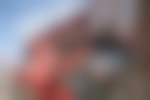 Frontier Auto Museum
A super niche, fun stop that features 13,000 square feet of classic cars, gas pumps and globes, antiques, neon, and porcelain signs.
Pro Tip: Plan about an hour to really explore this museum and the connected shop.
Dining Options: Main Bagel Co | Stagecoach | The Coop
_________________________________________
Buffalo, Wyoming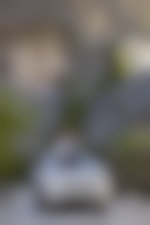 Buffalo, Wyoming, is nestled in the foothills of the beautiful Bighorn Mountains. It is a sportsman's paradise with an abundance of spectacular scenery, wildlife, fascinating frontier heritage, and outdoor recreation.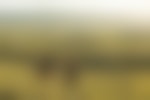 Sunset Horseback Ride
Setting out across the gorgeous plains set against towering mountain ranges on horseback is the quintessential Wyoming experience and one that should be on every visitor's bucket list. Only a few activities allow the experience to relive the authentic American Old West spirit, and horseback riding is one of the best options.
Pro Tip: We highly recommend TA Guest Ranch in Buffalo, WY. They have a truly authentic, personal touch that punctuates the experience of any of their on-site activities. (Bonus tip: Order the bison steak at the TA Cookhouse!)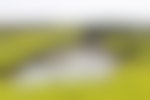 Fly Fishing
The North Fork Crazy Woman Creek carves its way south and east through the limestone face of the southern Bighorns. In its lower canyon, the stream sinks and returns to the surface several times. Go for a drive through Crazy Woman Canyon and choose from the plethora of fishing spots.
Pro Tip: We highly recommend TA Guest Ranch if you are looking for a guided tour and an easily accessible fishing spot.
Dining Options: The Cookhouse at TA Ranch (Remember the bison steak!)
Lodging Options: TA Guest Ranch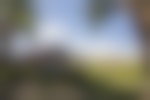 _________________________________________
Sheridan, Wyoming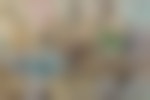 Explore King's Saddlery
The King's Saddlery legacy began with Don King in 1946. It is one of the Wild West's most iconic outposts, a Western tack store with the largest selection of hand-crafted saddles, bridles, ropes, reins, halters, and more. Now, to be honest, we didn't know what most of those things were, but the super friendly staff, noting how out of our element we were, went out of their way to make us feel welcomed and talk to us about the entire process of making ropes and saddles. The attached museum is super fascinating!
Pro Tip: Ask to try out your rope skills on their steer head roping dummy.
Dining Options: Wyoming's Rib & Chophouse | Wyoming Cattle Creek Company | Silver Spur Cafe | Cowboy Cafe
Lodging Options: The Nelson Inn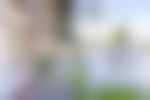 _________________________________________

Shell, Wyoming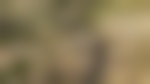 Drive the Bighorn Scenic Byway

The Bighorn Scenic Byway is a 57-mile scenic drive that carves its way through the mountains of Bighorn National Forest. Grab an ice cream sandwich at the Shell Store and hit the road. There are multiple hikes and viewpoints as this gorgeous route weaves its way to Dayton, WY. Two of our favorite stops are the Shell Falls Interpretive Site for amazing views and Steamboat Point to get in a quick hike.
Hiking options: Tongue River Canyon & Porcupine Falls Trail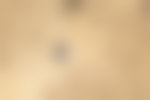 Explore the Red Gulch Dinosaur Tracksite
Here is your chance to literally walk in the footsteps of dinosaurs. Discovered in 1997 outside of Greybull, the Red Gulch Dinosaur Tracksite is Wyoming's largest and most unique tracksite that hosts tracks and fossils from the Middle Jurassic Period (160 million to 180 million years old!). There are bathrooms and a set of gazebos at the trailhead that would make for a cool picnic spot before heading down the boardwalk to search for tracks along the site.
Pro Tip: If visiting in the warmer months, be sure to bring water and proper clothing because there is absolutely no cover from the sun. You are able to collect small fossils to take home.
Dining Option: The Shell Store for ice cream sandwiches (you're welcome).

Set your sights on Yellowstone National Park
Just two hours from Greybull is your last stop, but never your last adventure. Whether you're a thrill-seeker, peaceful meditator, or a little of both, Yellowstone National Park in Wyoming promises dramatic landscapes, wild flora and fauna, and year-round exploration.
We want to acknowledge and thank the past, present, and future generations of all Native Nations and Indigenous Peoples whose ancestral lands we travel, explore, and play on. Always practice Leave No Trace ethics on your adventures and follow local regulations. Please explore responsibly!
Do you love the outdoors?
Yep, us too. That's why we send you the best local adventures, stories, and expert advice, right to your inbox.