Is This Land Made for You and Me?
In the age of Donald Trump, the answer is often not so clear.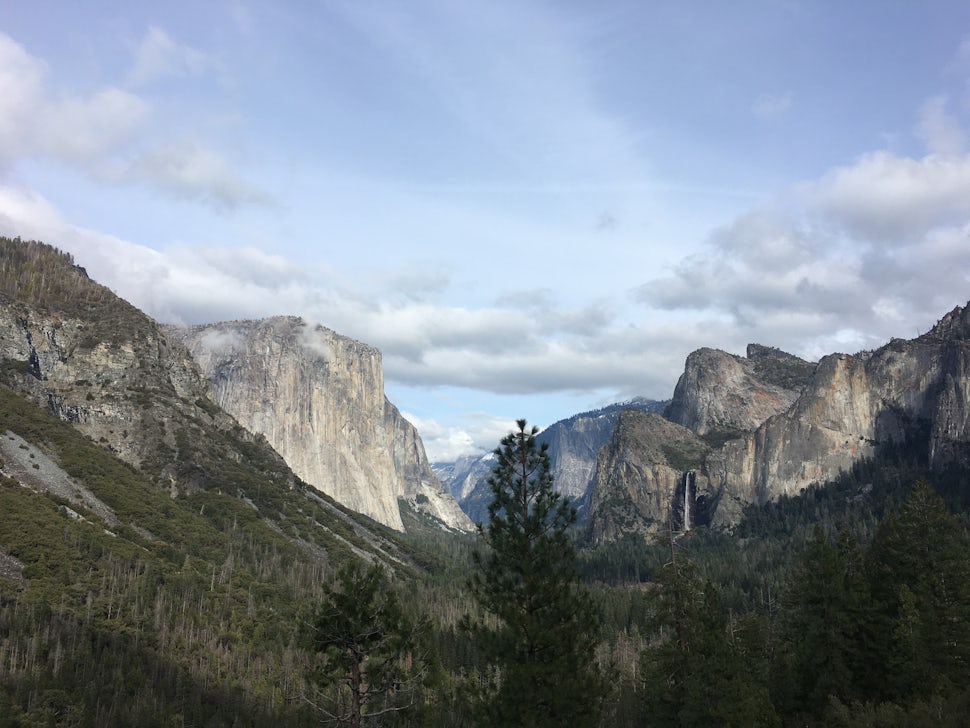 The US Presidential election is right around the corner, and so, to remind myself of the stakes here I'm drawn to a blog post I wrote early on in his presidency. It all centered on an announcement Trump made to reduce publicly protected lands in Utah. Yet, somehow Trump tried to coat the move with a psuedo-populism, claiming he was finally giving the land back "to the people". I had never written a post like it before, but I was fuming with a righteous kind of anger.
------
The crowd erupted in applause as my President signed two proclamations aiming to reduce Bears Ears National Monument by more than 80% and Grand Staircase-Escalante National Monument by around 45% – a total of more than 2 million acres in Southern Utah.

"I've come to Utah to take a very historic action, to reverse federal overreach and restore the rights of this land to your citizens" – Donald Trump
This announcement frustrates me, but mostly, it makes me feel tired. I have yet to even begin this newest fight, but it drains my energy.
There is something that I notice in his speech however. Maybe I'm wrong, but that last "restore the rights of this land to your citizens" (combined his tone in the video) seems almost to reference a song every good American girl and boy learned in school.
"This Land is Your Land" by Woody Guthrie.
But I don't think Donald Trump understands the song... Or the person!
Ironically, Guthrie even has personal connections with our current president. Fred Trump (Donald's father) was Guthrie's landlord... and Guthrie despised him.
Scholar Will Kaufman says "He thought that Fred Trump was one who stirs up racial hate and implicitly profits from it". Guthrie accused "Old Man Trump" of not accepting black tenants into his apartment complex.
Kaufman found these writings from Guthrie:
"I suppose
Old Man Trump knows
Just how much
Racial hate
He stirred up
In the bloodspot of human hearts
When he drawed
That color line
Here at his
Eighteen hundred family project"
A man famous for the phrase on his guitar "This Machine Kills Fascists" is bound to be a little more complex than elementary school musicals let him off to be.
You might remember verses like:
"As I was walking that ribbon of highway,
I saw above me that endless skyway:
I saw below me that golden valley:
This land was made for you and me."
But what about these verses?

"There was a big high wall there that tried to stop me
The sign was painted it said 'Private Property.'
But on the back side it didn't say nothing,
That side was made for you and me.
In the shadow of the steeple I saw my people,
By the relief office I seen my people;
As they stood there hungry, I stood there asking
Is this land made for you and me?"
Is this land made for you and me? In some parts Guthrie gives an overwhelming "YES", but in these verses, it becomes more of a question.
I grew up learning the answer to that question was yes. I was pointed to the generations before us that set aside and protected public lands like Bear Ears and Grand Staircase-Escalante.
Moments like these, however, beg the question, "Is this land made for you and me?". It doesn't feel like Trump is restoring the "rights of this land to your citizens". It feels a lot like he's giving it to the corporate big wigs that smiled giddily around him as he signed the proclamations.
Is this land made for you and me? …
The song doesn't stop there.
"Nobody living can ever stop me,
As I go walking that freedom highway;
Nobody living can ever make me turn back
This land was made for you and me."
The son of Guthrie's racist landlord may actually be our president… but nobody living can ever stop us. NOBODY
"From California to New York Island, this land IS made for YOU and ME"
So push back! The big high wall Guthrie sings of did not stop him and it will not stop us either.
----
(This post was originally published on camandtheoutdoors.com)
References:
https://www.nytimes.com/politi...

President Trump Announces Largest Reduction to Public Lands' Protection in American History
We want to acknowledge and thank the past, present, and future generations of all Native Nations and Indigenous Peoples whose ancestral lands we travel, explore, and play on. Always practice Leave No Trace ethics on your adventures and follow local regulations. Please explore responsibly!
Do you love the outdoors?
Yep, us too. That's why we send you the best local adventures, stories, and expert advice, right to your inbox.