It's hard to find a better place for hiking than Colorado in the summer. Here's a set of five photos from adventures in the mountains this past July and August.
Colorado is known well for its high peaks and alpine trails, so it's no surprise that the state can be a landscape photographer's paradise. After moving to northern Colorado earlier this year, I got the chance to begin exploring the Rockies for real.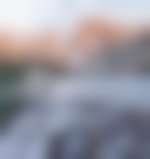 I had made the hike to this lake several times before, but this year there was a particular image I wanted to shoot. I wanted to show the lake with the glow from sunrise on the peaks in the background. I had to make this hike a few times before I finally got the conditions just right. Shortly after we arrived, the sun lit up the peaks perfectly for just a couple of minutes before the sun went back behind the clouds. Click here to check out this hike on The Outbound.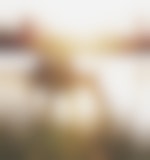 I had been coming to this lake pretty frequently for sunrise in the summer. On this particular morning I arrived a bit too late to catch the alpenglow on the peaks for the photos I wanted to shoot. I knew there was a Moose that usually stayed in that area at sunrise so I decided to wait around to see if she would show up. After a few minutes I heard a noise in the woods behind me. I turned around and saw her grazing, slowly making her way toward the lake where I was standing. After a few minutes she walked right past me, nearly close enough to touch. I stuck around for a little while to take a few photos while the light was good.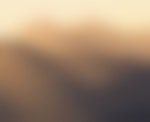 Easily one of my favorites from this summer, this photo was taken on the trail up to Mount Evans, a 14er less than two hours outside of Denver. Northern Colorado had been covered in a thick layer of smokey haze for a few days prior to our hike. Smoke from all the wildfires in surrounding states had made its way into Colorado, giving us the perfect atmosphere for photography. The sunset lasted nearly an hour, peaking in and out of the clouds and creating dramatic light beams in the valley below. I don't know if I've ever taken so many photos on one hike. For more about Mt Evans, click here.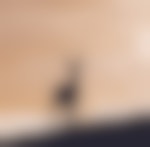 Summer is a great time to find Elk roaming at high elevations in Rocky Mountain National Park. On this evening, they were all around my car as I drove up the final stretch of Old Fall River Road to the summit of Trail Ridge. As the sun started to go down behind the Never Summer Mountains to the west, I noticed this dramatic silhouette against colorful clouds in the background. Still on the road I took a quick shot out the window of my car and kept moving.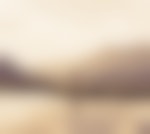 It's hard to find an environment better for adventure photography in the summer than high-elevation alpine tundra. This particular pond is one of my favorites because it's located dramatically on the edge of a high saddle above tree line. On this morning we stood near the pond taking photos of each other in the near-perfect reflection.
Published: November 23, 2017
Please respect the places you find on The Outbound.
Always practice Leave No Trace ethics on your adventures. Be aware of local regulations and don't damage these amazing places for the sake of a photograph.

Exploring the Best of Moab in One Winter Weekend
Moab, Utah
This winter my buddy and I decided to spend a weekend hiking and doing landscape photography around Moab, Utah.

Everything You Need to Know about Hiking Yosemite's Half Dome
Yosemite, California
It might be the most recognized rock formation on Earth and it's the logo of one of the biggest outdoor brands on earth.